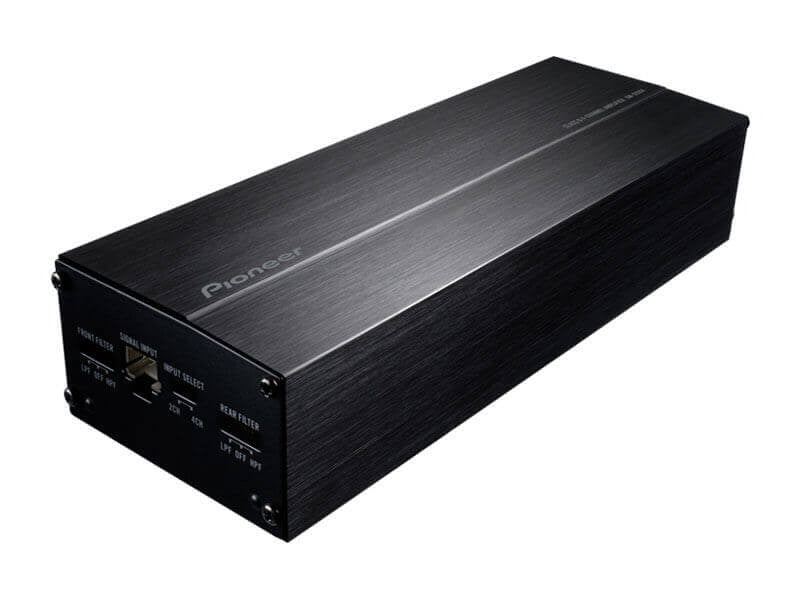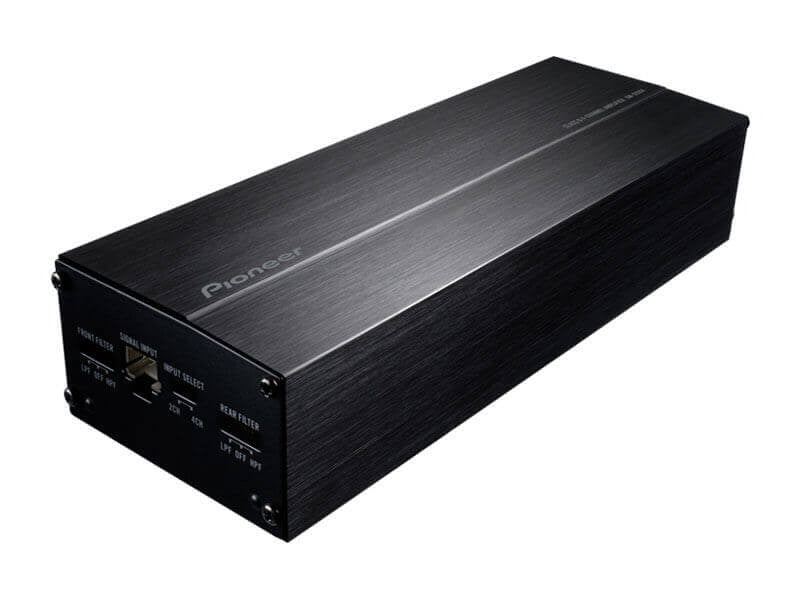 Pioneer
Pioneer GM-D1004
Pioneer GM-D1004
Compact Class FD 4-Channel Amplifier.
400 Watts Max Power
Compact Design for Versatile Installation Options
Refined Class FD Design Offers Extreme Efficiency and High-Quality Sound
Compact Design
Whether you call it "compact" or "micro" the GM-D1004 will wear the name proudly. With the size equivalent to slightly smaller than a standard red brick, you'll have no problem finding a place to mount it or conceal it behind our short chassis Digital Media Receivers stereos, glove box or even in the center console.
Small But Powerful
It may be small but don't let the size fool you. The GM-D1004 is capable of delivering up to 400 Watts of maximum output and is more than comfortable providing 45 Watts of power per channel, that's more than enough to improve the performance of your factory or aftermarket speakers.
Varity of Installs
Today more and more music lovers are taking their music off-road and finding ways to enjoy their music recreationally. With the GM-D1004 you can add great sound to your motorcycle, ATV, or boat where a conventional size amplifier may not fit.
4
Class FD
400W
100W x 4
100W x 4
200W x 2
45W x 4
45W x 4
90W x 2
10 Hz to 40 kHz
< 0.05% (1 kHz)
75 dB
15 Amps
4-Ch.
Speaker Level Inputs +
LPF/HPF
80 Hz (LPF/OFF/HPF)
-12 dB/octave
80 Hz (LPF/OFF/HPF)
-12 dB/octave
Automatic Signal Sensing and Turn-On +
Removable
1 to 8
Bridgeable +
MOSFET Output Selection +
Protection Control System +
7-1/8" x 1-1/2" x 2-1/2"
1 Year