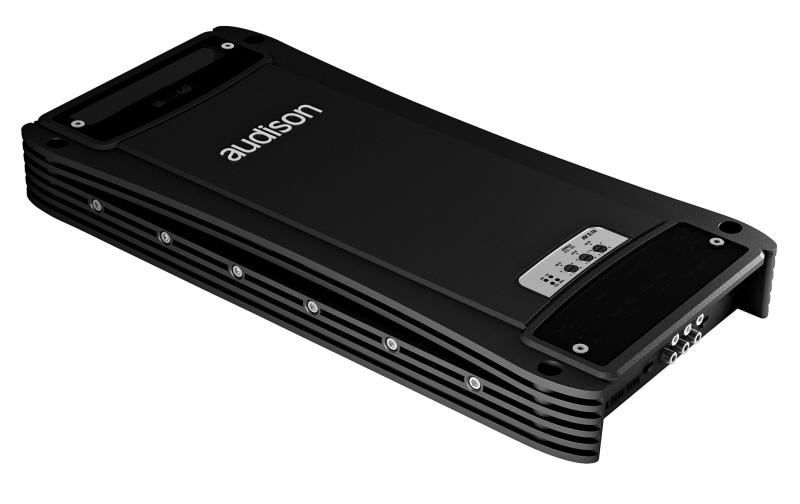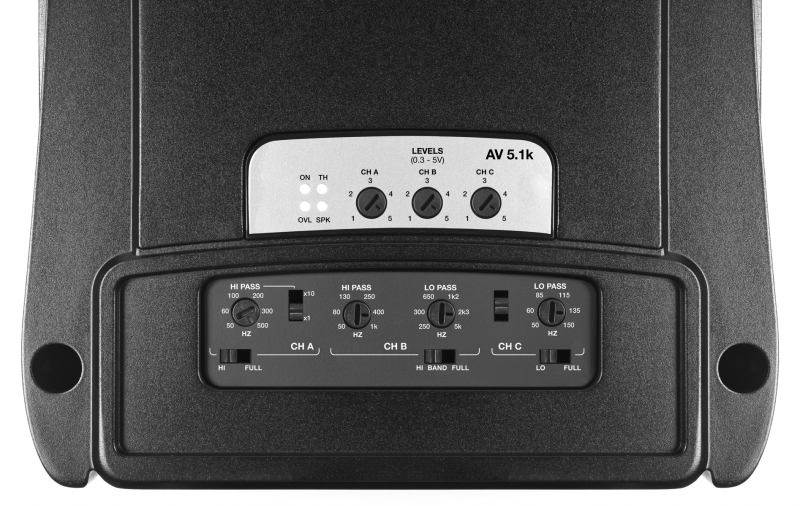 Audison
Audison Voce AV 5.1K
AV 5.1k, 1650 W (RMS) max, five-channels: with its hybrid design, it is the specialist amplifier for front + rear + subwoofer or multi-amplified front + subwoofer systems.
Its high-quality AB Class output stage provides two channels with 250 W (RMS), combined with another pair of A class pure audio channels rated at 75 W (RMS), perfect for active two-way front speaker systems.
The D Class mono section provides 1000 W (RMS) for an efficiency and powerful subwoofer output. AMP (Amplifier Management Processor) constantly checks the operating status system and communicates with the user through 4 different coloured LEDs, located on the top panel; ART (Automatic Remote Turn On-Off) allows automatic turn-on/off when a remote signal isn't available from the source.
AV bit IN
Digital interface for all AV amplifiers. It offers one AD Link and AC Link input as well as one AD Link and AC Link output for a perfect digital connection with digital processors (bit one and bit Ten D) to drive a multi-amplified system.
VCRA – Remote Sub Volume Control
Analog Remote Volume Control to drive the subwoofer in mono, by connecting the external subwoofer volume to the special sub volume socket (only with analog inputs).
Power Output
| | |
| --- | --- |
| Load Imp. | 5 Channels |
| 4 Ohm | 75 W x 2 + 140 W x 2 + 600 W x 1 |
| 4/2 Ohm | 75 W x 2 + 140 W x 2 + 1000 W x 1 |
| 2/4 Ohm | 75 W x 2 + 250 W x 2 + 1000 W x 1 |