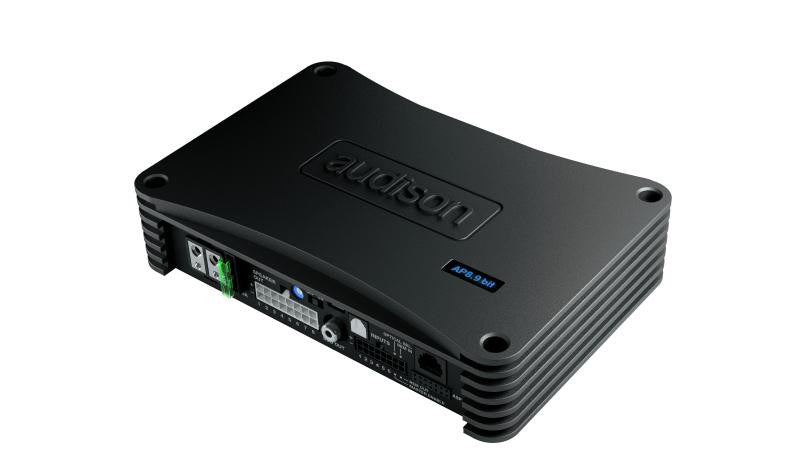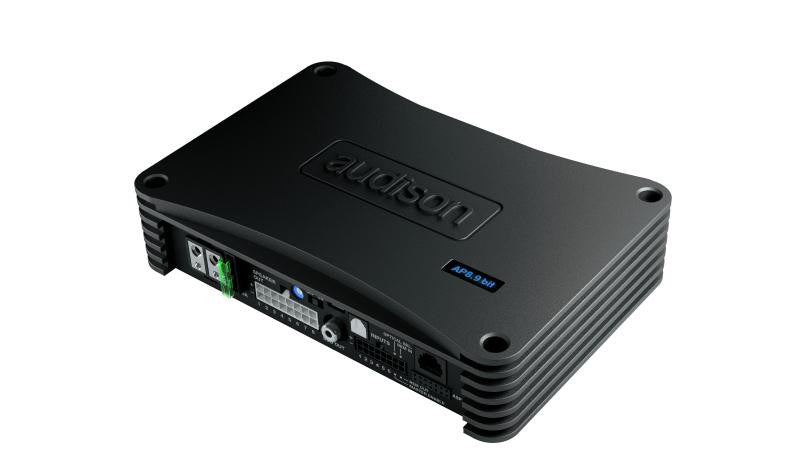 Audison
Audison Prima AP8.9 bit
The AP8.9 bit amplifier was designed by Audison R&D Department to achieve maximum sound quality in OEM Integration applications. The powerful management software proves the ability to acquire the bit Drive presets which the Audison team fine-tuned specifically for your car. Thanks to the innovative power supply stage, a power of 480 W total can be achieved in an extremely compact case . The non-amplifiable ninth channel can be used to drive a subwoofer via the mono AP1 D amplifier.

DRC - Digital Remote Control
The DRC is the digital interface between the AP8.9 bit and the user. The DRC mounted in the vehicle dashboard, provides access to control of the inputs and volume adjustments, balance, fader and subwoofer volume. Providing source selection between main, aux and optical inputs, it also provides four of the configurations created and saved by the bit one right at hand. The DRC also controls the functions of the Audison Thesis amplifiers when these are installed in the same system.
Power Output
Load Imp.
8 Channels
4 Channels (bridge)
4 Ohm
35 W x 8
130 W x 4
2 Ohm
65 W x 8