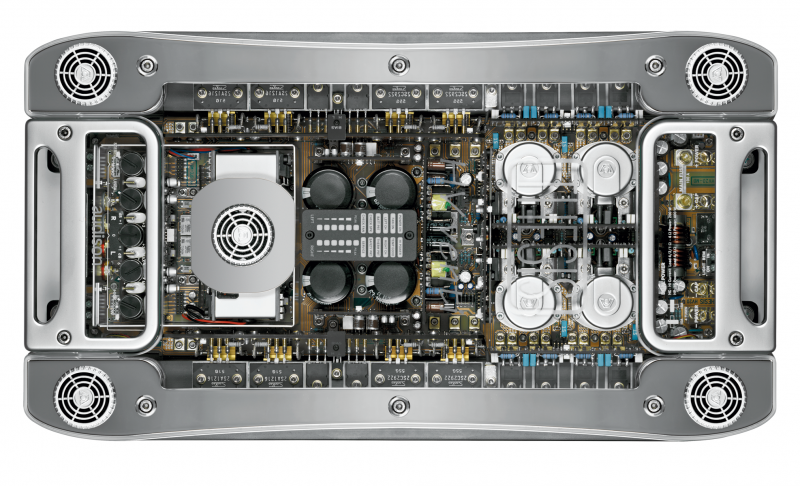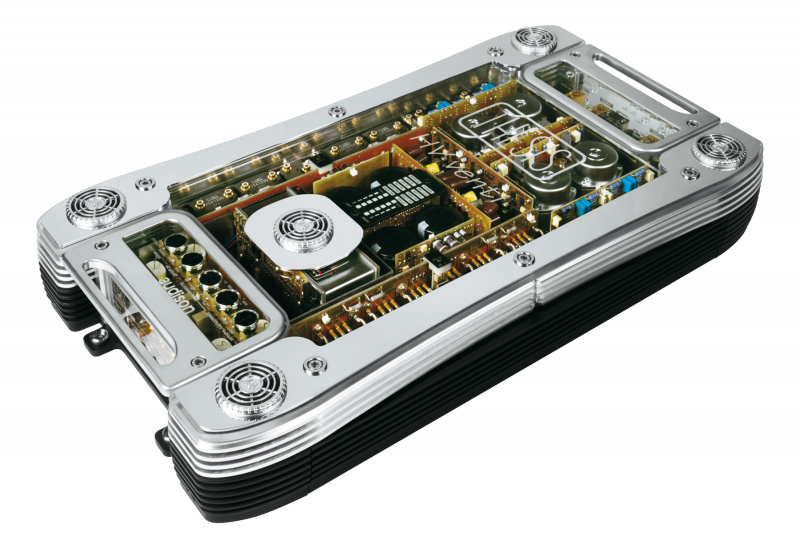 Audison
Audison Thesis HV Venti
Audison has always aimed at the highest quality. Every product is unique. It is designed and developed in order to join the very best worldwide production; its special features make it peerless.
Sometimes, however, choices have to depend on technical reasons, on the fact the product must be easy to use, on market demands. Thesis line, which indicates absolute Hi-End audison products, aims at escaping this indisputable reality. Thesis is a direct link between audiophile designers and audiophile enthusiasts, who always, simply, look for the best in a common passion: listening to music.
Thesis HV venti is a stereo amplifier built accoridng to absolutely Hi-End parameteres.
PRE-AMPLIFIER:
- Balanced up to the driver output;
- 90 V separate power supply voltage.
FRONT END:
- ABS balanced inputs;
- Polypropylene capacitors decoupled input stage;
- JFET differential input stage;
- Two selectable gain levels;
- Balanced output buffer for the control unit;
- Thermally stabilized.
CONTROL UNIT:
- Sensitivity;
- L/R alignment;
- IN mode / OUT mode.
OUTPUT POWER STAGE:
- "Discrete" Insulated Gate Bipolar Transistor (IGBT) topology;
- 2 Hitachi DMOS drivers;
- 2 pairs of Sanken Power transistor;
- Balanced Class A biased driver with separate 150V Flyback power supply.
THERMAL PROJECT:
- 5 mm aluminium bottom plate;
- 2 side cooling ducts with 2 fans located at the ends of each duct;
- Small driver central cooling duct with independent fan;
- Cooling fan system managed by ASC.
Power Output
Load Imp.
Hi-Current
Hi-Power
4 Ohm
200 W x 2
800 W x 1
400 W x 2
1600 W x 1
2 Ohm
400 W x 2
1300 W x 1
800 W x 2
-
1 Ohm
350 W x 2
-