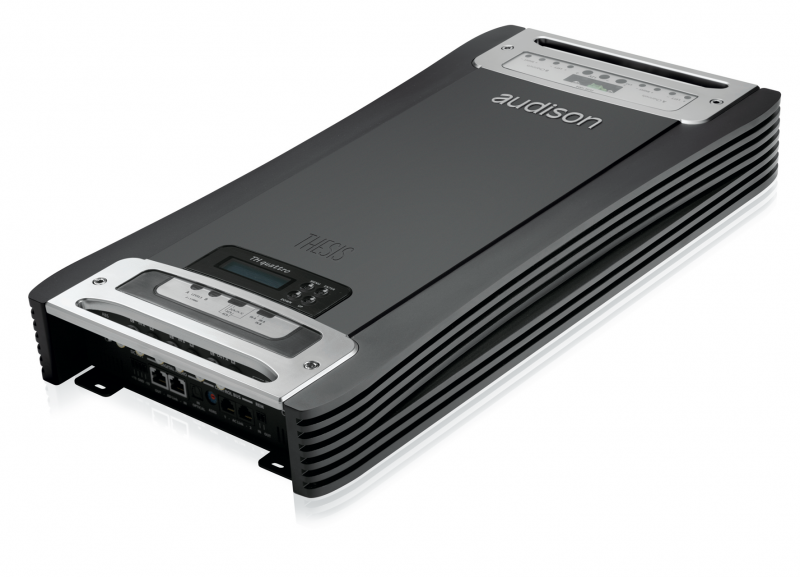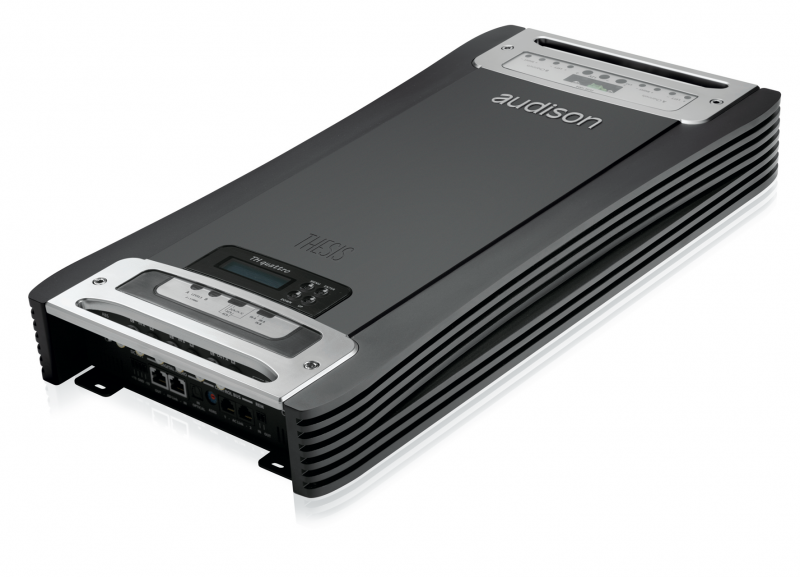 Audison
Audison Thesis TH quattro
The Thesis TH amplifiers are manufactured using state-of-the-art analog and digital technology. Class A amplification stage, multi-standard analog and digital inputs and the control of the amplifier through a microprocessor make this product the most evolved among the Audison range.
TH quattro is a multi-channel amplifier fully configurable by the microprocessor. The four-channel configuration enables universal use of this amplifier for no-limit quality and functionality.
DRC – Digital Remote Control
The DRC mounted in the vehicle dashboard provides access to the functions of all the Thesis amplifiers installed in the system, all within your immediate grasp.
Providing source selection between analog and optical inputs, it also controls the essential functions you need to access frequently.
Power Output
Dual Power - Hi-Current

Load Imp.
Stereo
4 Ohm
160 W x 4
150 W x 2 + 540 W x 1
500 W x 2
2 Ohm
260 W x 4
250 W x 2 + 650 W x 1
700 W x 2
1 Ohm
340 W x 4

Dual Power - A Class

Load Imp.
Stereo
4 Ohm
55 W x 4