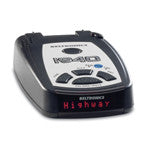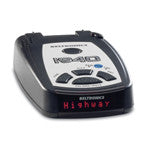 Beltronics
Beltronics Vector 940
Beltronics Vector 940
The perfect accessory for the economical driver. When you think about how much just one speeding violation will cost you, an investment of less than $180 seems downright practical. The Vector 940 still has 6 times the range of imports, and covers you for all US Radar and Laser Bands, all at an affordable price.
Features
6x Range vs. Imports 
All U.S. Radar and Laser Band Coverage
Multi-Sensor Laser Protection
Digital "POP" Radar Alert 
Digital Signal Processing (DSP) Virtually Eliminates False Alerts
Clear Digital Voice or Audio Alerts
Easy-to-Use Options and Controls
6 Selectable Features
Ultra-Bright High Definition Display 
Brightness Control with Dark Mode
Vector 940 comes complete with comprehensive owner's manual, quick-release windshield mount, coiled cord.