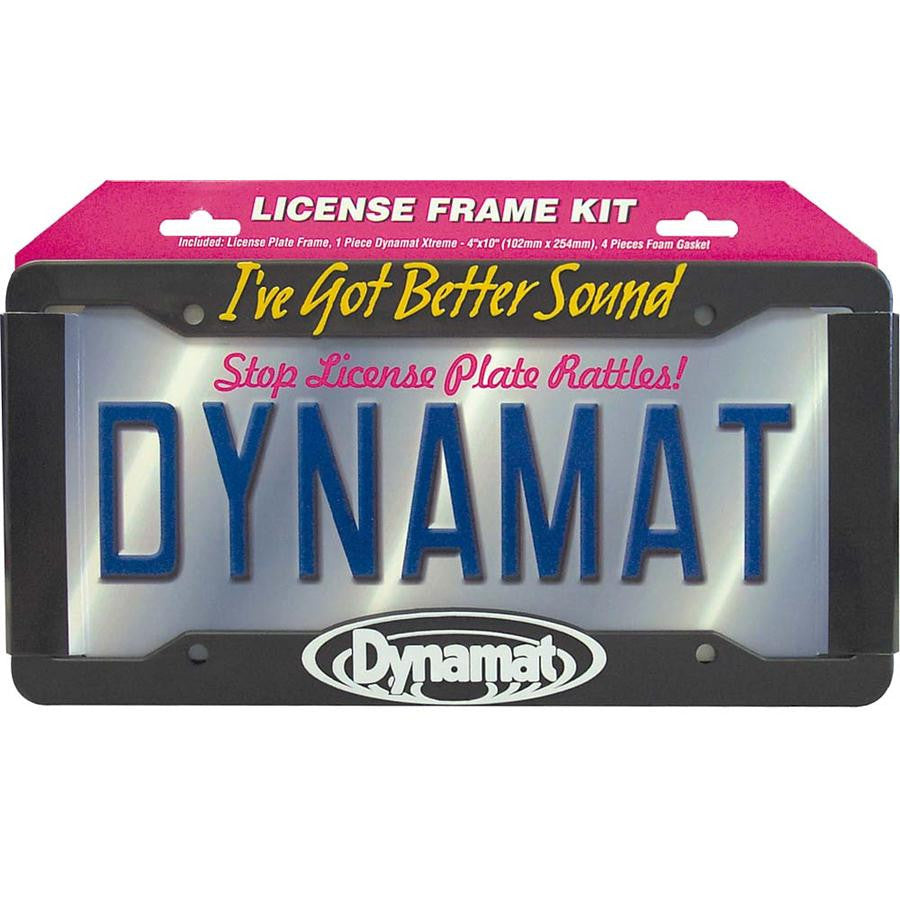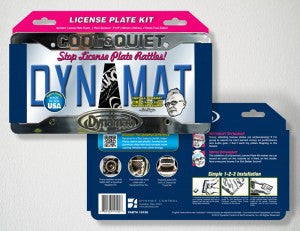 Dynamat
Dynamat License Plate Kit 19100
Dynamat License Plate Kit
Noisy, vibrating license plates are embarrassing! If you are going to spend your hard-earned money on performance and audio gear, you don't want your license plate rattling noisily to the beat.

The addition of the Dynamat Xtreme License Plate Kit makes your car sound as solid on the outside as it feels on the inside. It stops license plate rattles and noise. A new Dynamat license plate frame is included in the Dynamat Xtreme License Plate Kit. Now everyone knows You've got a better ride, better sound, and a better vehicle.

For best results when installing, be sure to use a Dynamat Roller, and hear the Dynamat difference.
Contents: (1) 4″ x 10″ (100mm x 254mm) piece of Dynamat Xtreme (Self-adhesive) (4) Neoprene Foam Strips (Self-adhesive) (1) Decorative License Plate Frame.