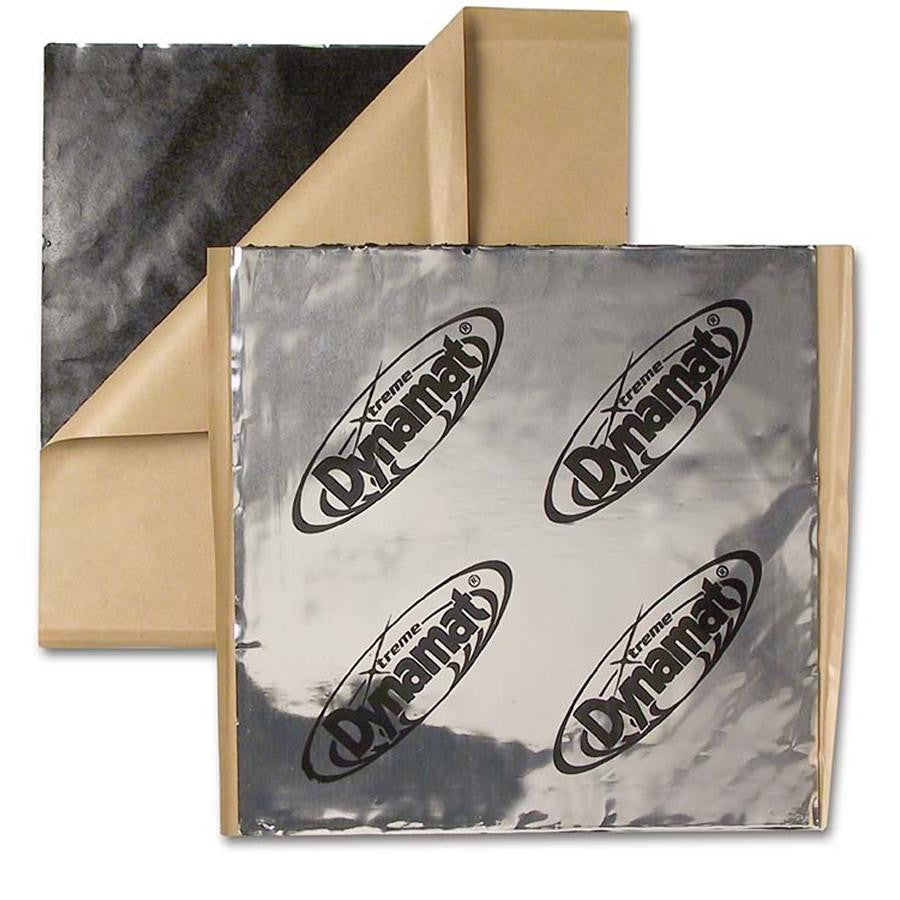 Dynamat
Dynamat Xtreme Speaker Kit 10415
Dynamat Xtreme Speaker Kit
Even the best new speakers cause speaker panel distortion. Home audio speakers typically come in well crafted, heavy boxes to eliminate this distortion – a solution that is impossible (or at least impractical) in your car. For your car, Dynamat is the solution. Applying Dynamat to the panels surrounding your speakers eliminates speaker panel distortion by transforming the flimsy sheet metal into a solid non-resonant baffle. Dynamat improves mid-bass performance and stops vibration rattles and squeaks. Your stereo will sound its very best with Dynamat.

Kit contains two 10″ x 10″ pieces of self-adhesive Dynamat Xtreme to be used when mounting your speaker to a metal baffle like a car door or rear deck lid. For proper installation, use one of our Dynaroller tools.
Contents: (2) 10″x10″ (254mm x 254mm) pieces of Dynamat Xtreme. Total Coverage: 1.4 ft² (0.13 m²). Self-adhesive.