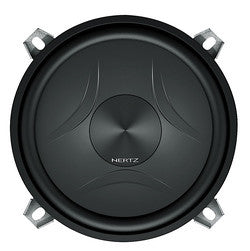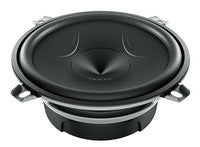 Hertz
Hertz Energy EV 130.5
The Energy.5 woofers provide extreme control relating to sound quality, ensured with the use of a large motor assembly along with the proprietary V-cone® membrane, with increased rigidity thanks to deep surface ribbings, ensuring linear excursion.
The DIN size basket, the lower profile surround as well as the compact size make them easy to install in any factory system. The natural rubber protection ring plays an important role, preventing basket and motor assembly from corrosion and cosmetic damage, ensuring the acoustic damping of the basket and mobile assembly.
They provide solid, rich bass frequencies and clear, dynamic mid frequencies.