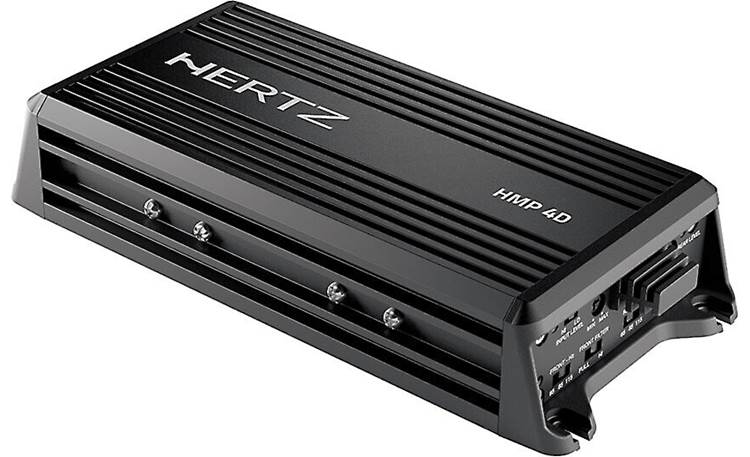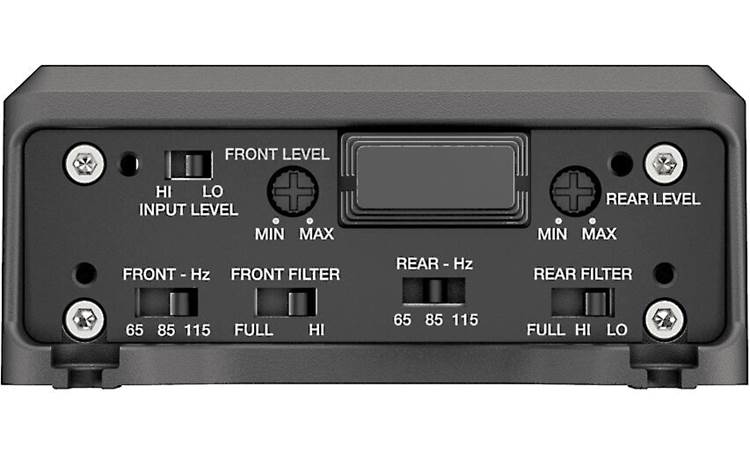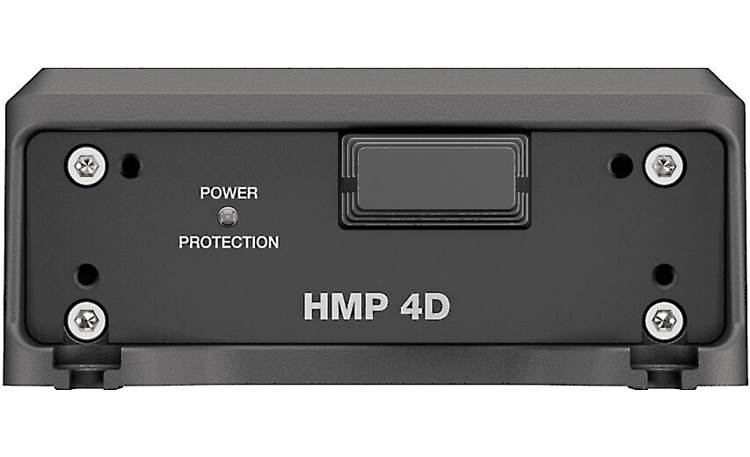 Hertz
Hertz HMP 4D
Hertz HMP 4D - Compact 4-channel powersports amplifier — 50 watts RMS x 4
Compact power you can hear while splashing
Hertz's incredibly tiny and powerful HMP 4D 4-channel amplifier will add new clarity and impact to the basic sound system of almost any kind of vehicle on land or sea, and it'll fit in a lot of places where space is tight. This marine-rated amp will pump up your system with 50 watts RMS per channel — more than twice the power of most car stereos or marine receivers. You could also bridge this amp to power a couple of subs or high-performance speakers with up to 130 watts RMS each.
This tough guy will make it through the day
The HMP 4D's compact cast-aluminum chassis features IP64 rated protection against water spray, ASTM-D4329 rating for UV resistance, and ASTM-B117 rating for salt fog operability. Balanced high- and low-level inputs ensure that the amp will work in almost any system noiselessly, with no interference. Selectable high- and low-pass filters can tune the music to fit your speakers for superior sound quality.
compact 4-channel amplifier for ATV, motorcycle, boat, or car

50 watts RMS x 4 at 4 ohms
65 watts RMS x 4 at 2 ohms
130 watts RMS x 2 bridged at 4 ohms

Class D amp technology
selectable high-pass filter on front channels (full, 65, 85, 115 Hz at 12 dB/octave)
selectable high- or low-pass filter on rear channels (full, 65, 85, 115 Hz at 12 dB/octave)
IP64 grade protection against water spray, ASTM-D4329 standards for UV resistance, and ASTM-B117 for salt fog operability