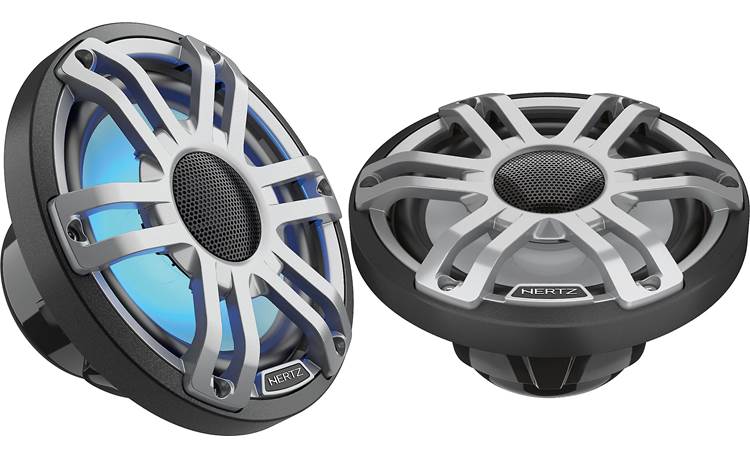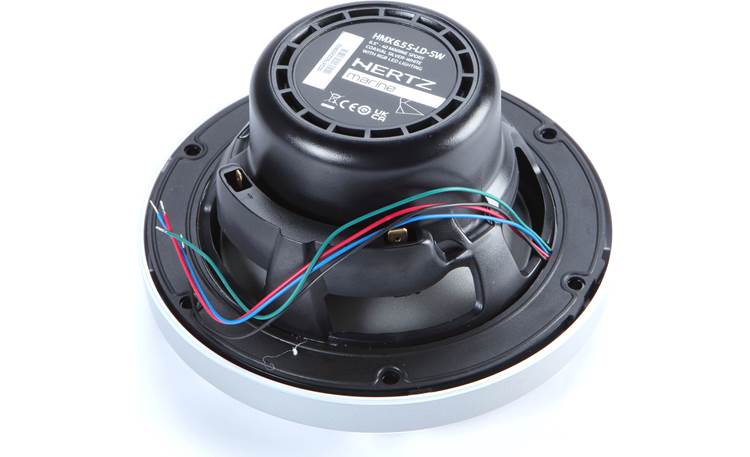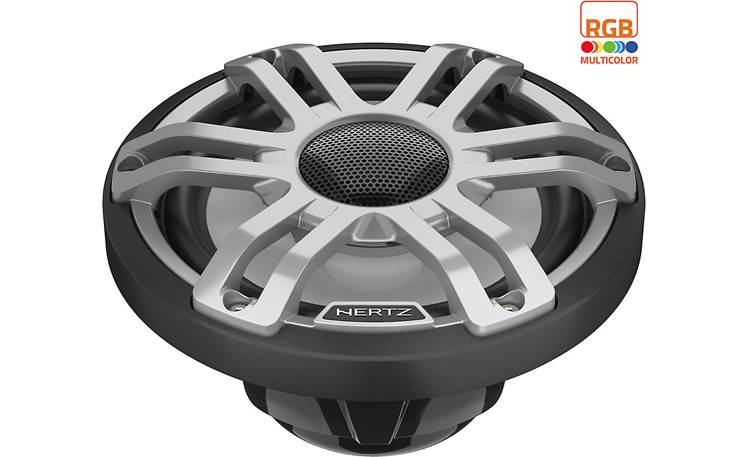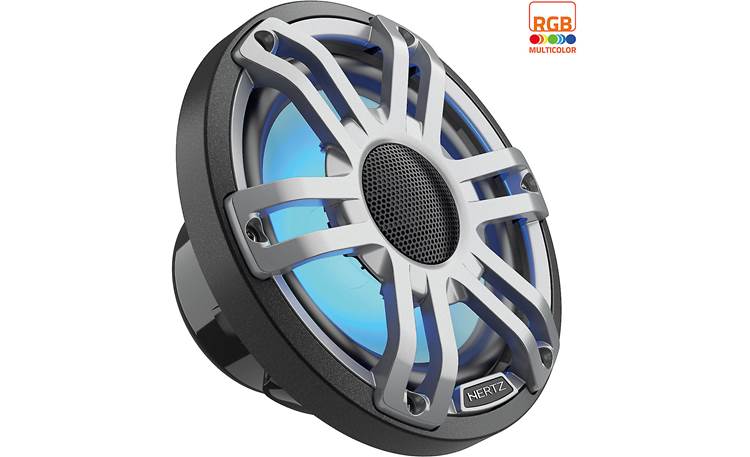 Hertz
Hertz HMX 6.5 S-LD-G
Hertz HMX 6.5 S-LD-G - 6-1/2" 2-way marine speakers with LED lighting (Gray)
High-performance speakers with LED light
Hertz designed their HMX Series 6-1/2" marine speakers to bring high-quality audio to any boat or powersports vehicle. These rugged speakers will handle up to 75 watts RMS, so power them up and they'll cut through the noise from your engine and the wind. The cool, built-in RGB LED lights will add a very nifty look to your boat, too.
Designed to perform
These high-performance marine speakers measure less than 3 inches deep, so you can install them in a lot of locations. They'll deliver maximum high-end fidelity when you're out on the water on running down a trail, thanks to big magnets, polypropylene cones, and a tweeter lens that optimizes off-axis dispersion.
Built-in LED light
These Hertz speakers bring something extra to the party – LED lighting.
Ready for action
The speaker basket and grille are made from a rugged, UV-resistant polymer that stands up to water, dust, and mud, while the stainless steel mesh grille protects the tweeter from both dirt and damage. An Aramid fiber spider, silicone-insulated leads, and Santoprene rubber surround also help keep these durable speakers performing at a high level. They're built for boating, with IP65 water- and dust-proof ratings, and they're also tested for use in UV and salt-fog conditions. They're also a great choice for a custom installation in any off-road vehicle that sees hard-core, all-weather use.
About Hertz
When you think of Italian cars, you think of style, performance, and awesome sound. Same goes for Italian audio gear. Hertz speakers, subs, and amps have made cars sound super since 1998. Known for great sound and technological innovation, high-end gear from Hertz will bring powerful performance audio to any vehicle or vessel.
6-1/2" long-throw polypropylene woofer
high efficiency PEI dome tweeter
built-in RGB LED lighting
designed for marine applications
built-in crossovers
handles up to 75 watts RMS (150 peak)
frequency response 50-25,000 Hz
impedance: 4 ohms
cutout diameter: 5.04"
frame diameter: 6.78"
mounting depth: 2.72"
warranty: 1 year