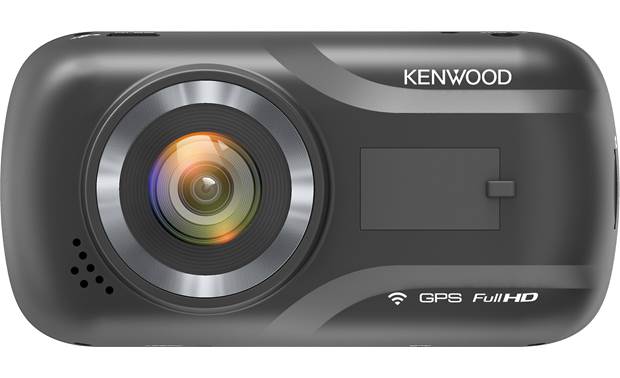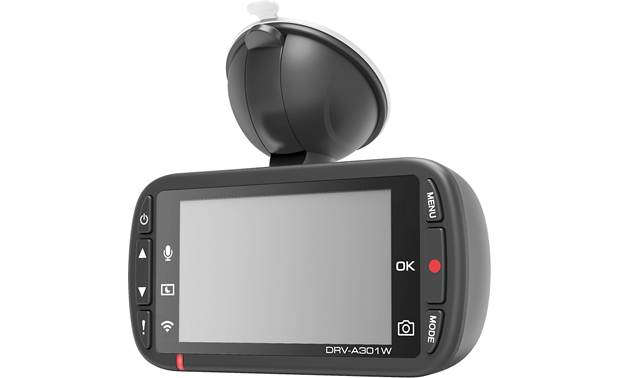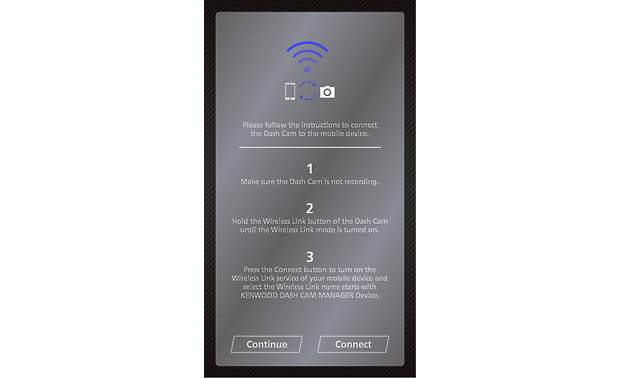 Kenwood
Kenwood DRV-A301W - HD dash cam with 2.7" display, GPS, and Wi-Fi
Kenwood DRV-A301W - HD dash cam with 2.7" display, GPS, and Wi-Fi
Full HD Recording 1920 x 1080, 2.7"LCD, Built-in Wi-Fi, G-Sensor, HDR, GPS, 16GB micro SD, 12V Cigarette Plug, Suction cup & 3M installation bracket included
High Definition Recording & Wireless Link
 Camera is equipped with 2.0 Megapixel Full Hi-Vision recording and provides easy data transfer to your smartphone through Wireless Link.
2 Megapixel High Definition recording captures clear video even while driving.
HDR (High Dynamic Range) for Backlighting
Easily records clear images in dark or well lit settings without underexposing or overexposing the image.
12V & 24V Compatible
 Cameras works with both 12V and 24V applications.
Access Your Dash Cam Data Wirelessly
 

Wireless Link App

Easily share recorded videos directly to social media using the KENWOOD DASH CAM MANAGER smartphone application (iOS 9.0+ or Android 5.0.2+)



Full HD dash cam and portable digital video recorder
2.7" LCD display
also includes 16GB microSD card, vehicle power cable, and two quick-release mounts (3M tape or suction cup)
built-in Wi-Fi for wireless sharing with mobile devices using Kenwood's Wireless App Link
records video files up to 1920 x 1080p
built-in GPS
built-in G-sensor
microSDXC/SDHC card 8GB to 256GB supported.
SD Card Recorded File Capacity
8GB Micro SD = 47 mins (1 minute x 47 recordings)
16GB Micro SD = 94 mins (1 minute x 94 recordings)
32GB Micro SD = 141 mins (1 minute x 141 recordings)
64GB Micro SD = 376 mins (1 minute x 376 recordings)
128GB Micro SD = 752 mins (1 minute x 752 recordings)
256GB Micro SD = 1504 mins (1 minute x 1504 recordings)