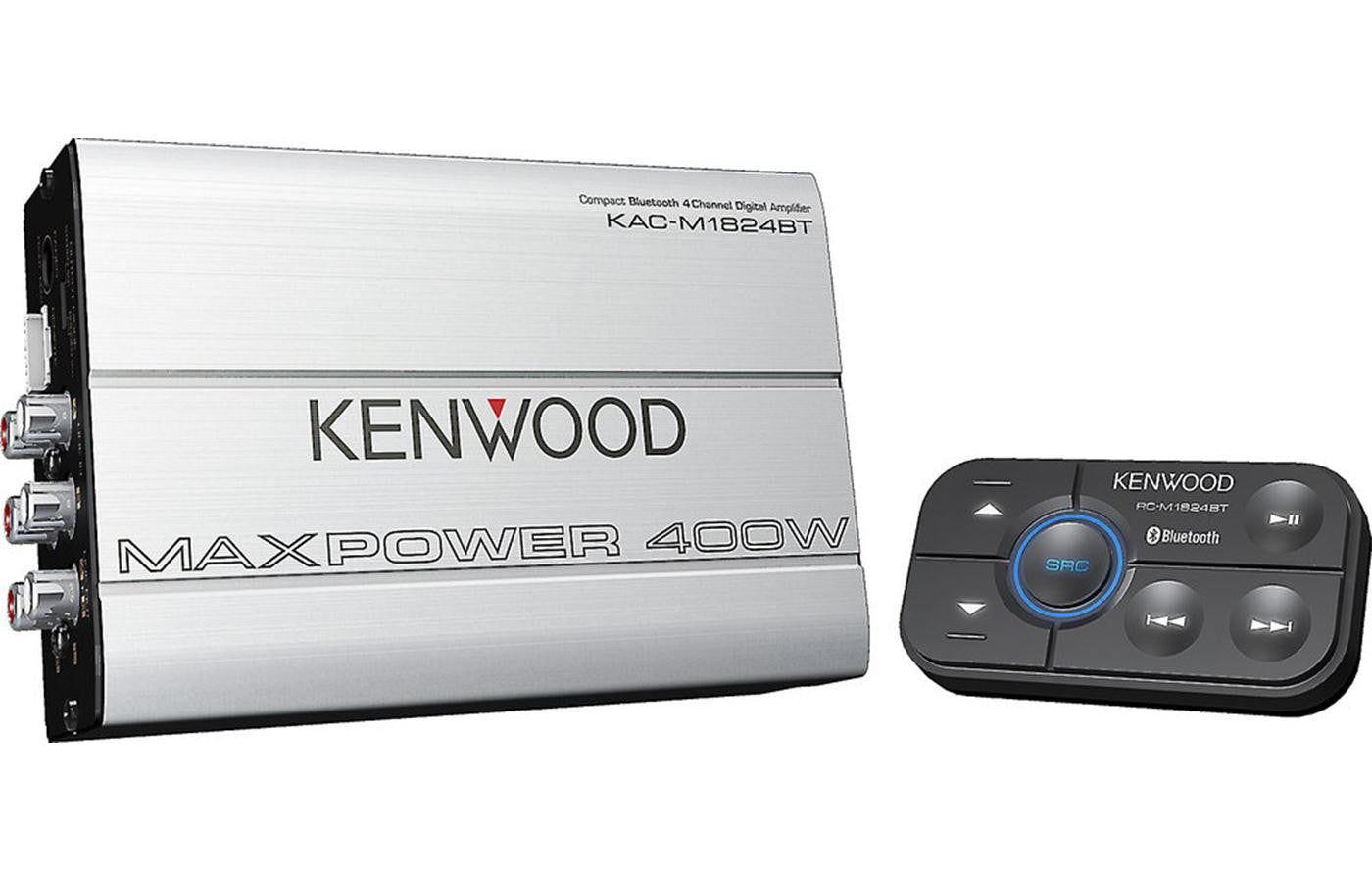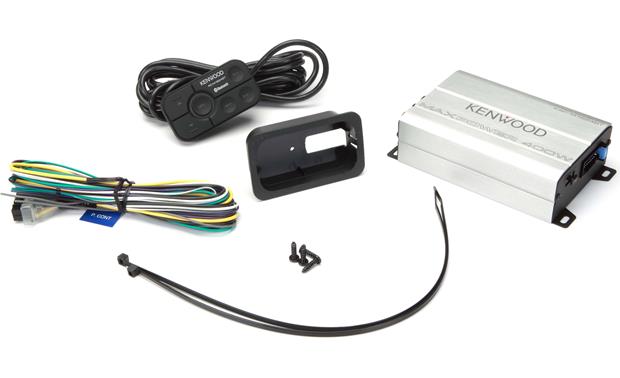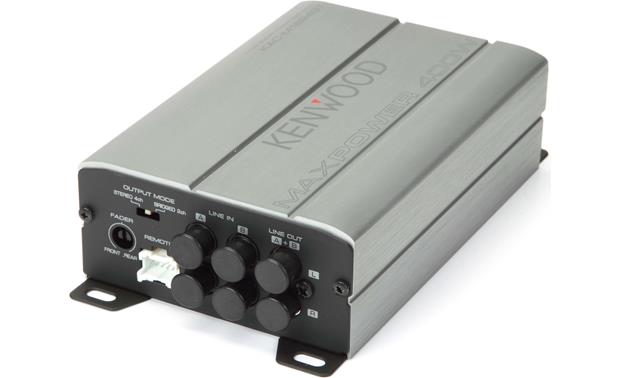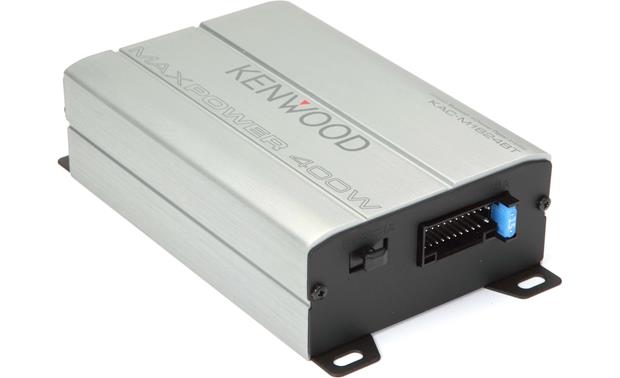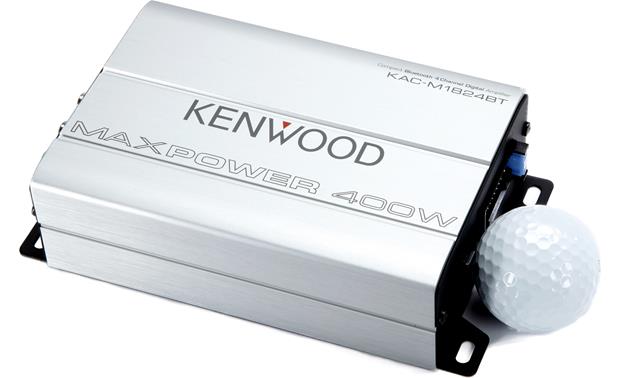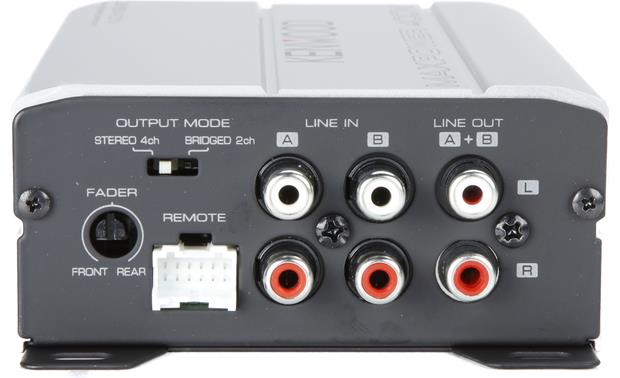 Kenwood
Kenwood KAC-M1824BT - Compact Bluetooth 4-Channel Digital Amplifier
Kenwood KAC-M1824BT - Compact Bluetooth 4-Channel Digital Amplifier
Bluetooth Connected 4 Channel Compact Power Amplifier, Conformal Coated, Wired Controller,  400W Max Power
General Features
Signal to Noise Ratio: 90 dB
RMS POWER Output 4Ω: 45W x 4
RMS POWER Output 2Ω: 45W x 4
RMS POWER Output Bridged: 90W x 2
Dimensions(WxHxD): 5-11/16" x 1-3/4" x 3-7/8"
Singal Sensing Turn-on
Conformal Coating *1

*1: Do not install the unit in a spot exposed to direct sunlight or excessive heat or humidity. Also avoid places with too much dust or the possibility of water splashing.
BUILT-IN BLUETOOTH
With today's smartphones hosting a wide variety of listening choices such as stored music, internet radio, podcasts, etc., it is no wonder that customers want to use this as their primary listening source. Bluetooth offers the easiest and most popular connection, KAC-M1824BT is not only your standalone Bluetooth gateway but if used with an in-dash receiver, it will double the power of a typical CD receiver with it's built-in 45Watts x 4 of amplification. A water resistant controller can be used to adjust volume and change tracks.
MULTI-APPLICATION
Many of today's powersports have very limited space to work in and tend to be a harsh environment for electronics because of the exposure to outdoor environments. KENWOOD's compact performance amplifiers are small in size so they fit even the most limited installation areas. The amplifiers also use a conformal coated main PCB (printed circuit boards) which offer extra layers of protection to help prevent moisture or damp air from damaging the product.
IPX5 REMOTE CONTROL
The KAC-M1824BT remote control is designed to be mounted in places that are exposed to the elements. To operate in these conditions the remote control has a IPX-5 certification. This water resistant certification is the grade at which a device continues to function when directly subjected to 12.5 L of water per minute from all directions using a 6.3 mm inside diameter nozzle at a distance of approximately 3m for at least 3 minutes. This level of water resistance makes it perfect for ATV, Motorcycles and boats.
compact 4-channel amplifier for car, motorcycle, and boat
45 watts RMS x 4 at 4 or 2 ohms
90 watts RMS x 2 bridged at 4 ohms (4-ohm stable in bridged mode)
wireless Bluetooth connection via wired remote controller

Apt X technology improves Bluetooth sound quality
supports AAC files for iPhone® users

USB port for charging your portable device
conformal-coated circuit board — suitable for marine applications
MOSFET power supply and Class D amp technology