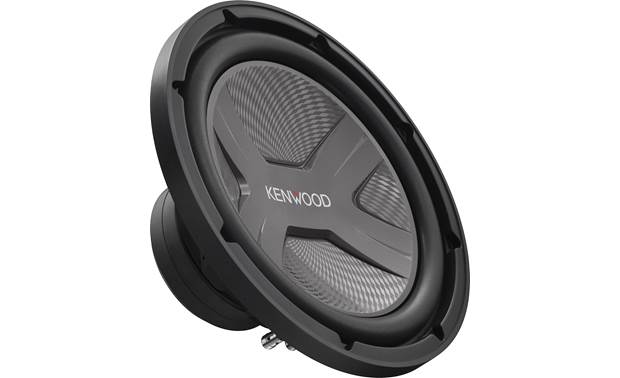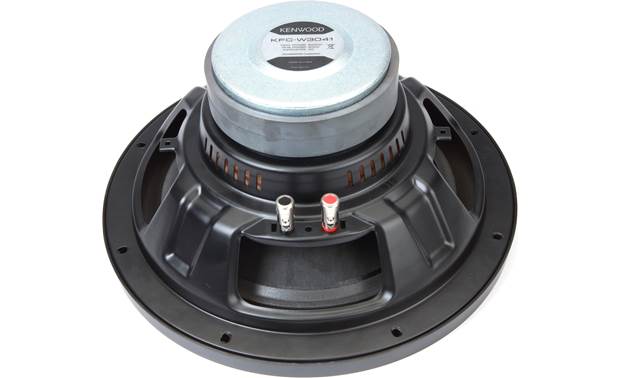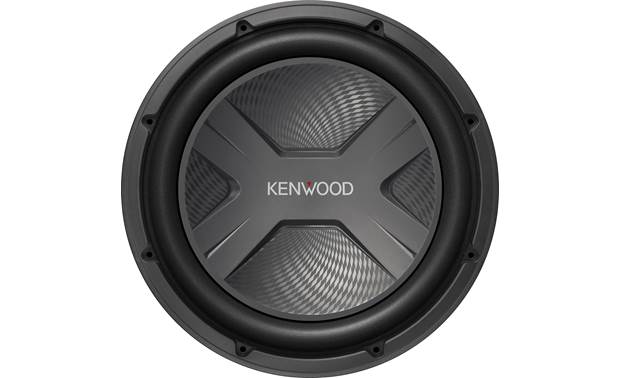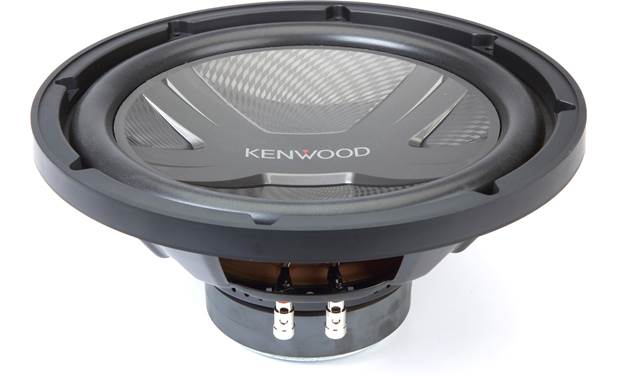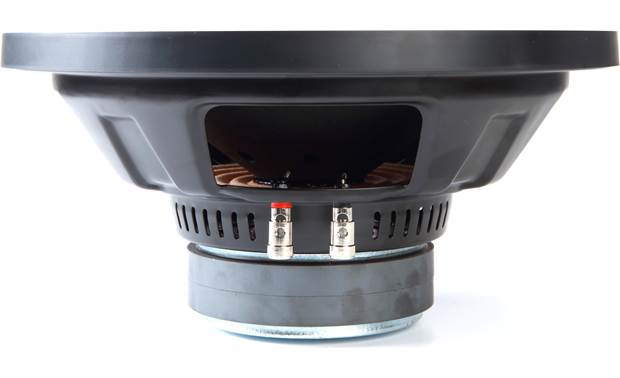 Kenwood
Kenwood KFC-W3041 - 12" Subwoofer
Kenwood KFC-W3041 - 12" Subwoofer
12" Subwoofer, Single 4-ohm voice coil, 2000 W Maximum Power Handling (300W RMS)
Peak Power 1300W
PP X-motif Cone with Diamond Array Pattern
Closed Yoke with Advanced Airflow Control
Stress Controlled Spider
Robust Thermal Management System
X-Motif Cone with Diamond Array Pattern
X-Motif Cone controls resonance frequency and cuts unnecessary frequency, delivering powerful and solid bass response.
Closed Yoke with Advanced Airflow Control
The KFC-W3041 has a robust thermal management system implemented. with an Aluminum Bobbin, Closed Yoke Design, and Advanced Airflow Control.
Stress Controlled Spider
Computer-optimized damper controls stress and increases mechanical durability.
The Best Match
KFC-W3041 subwoofer is precisely power matched with the KAC-D5101 amplifier.
Optional CA-121G Subwoofer Grille Ready
ELECTRICAL
Impedance (Ω)
4
Peak Input Power (W)
2000
RMS Power (W)
300
Sensitivity (dB at 1m)
85
Frequency Response (Hz)
29 ~ 300
MOUNTED SPEAKER
Size
300mm
12 inch
Diaphragm
Paper
Cap
Injection PP
Surround
Urethane
Basket
Steel
Gasket
ABS
Magnet
Ferrite
φ134-φ70-t30
DIMENSION
Width
326mm
12 - 13/16 inch
Height
326mm
12 - 13/16 inch
Cut-out Diameter
279mm
11 inch
Depth
155.4mm
6 - 1/8 inch
Mounting Depth
137mm
5 - 3/8 inch
WEIGHT
Woofer without Gasket
4.2 kg
9.3 lb
Gross Weight
5.0 kg
11.0 lb
Weight of Magnet
1560 g
54.9 oz
ACCESSORY
Instruction Manual
Warranty Card
SPECIAL FEATURE
Injection PP X-motif Cone with
Diamond Array Pattern
Closed Yoke with Advanced
Airflow Control
Aluminum Bobbin