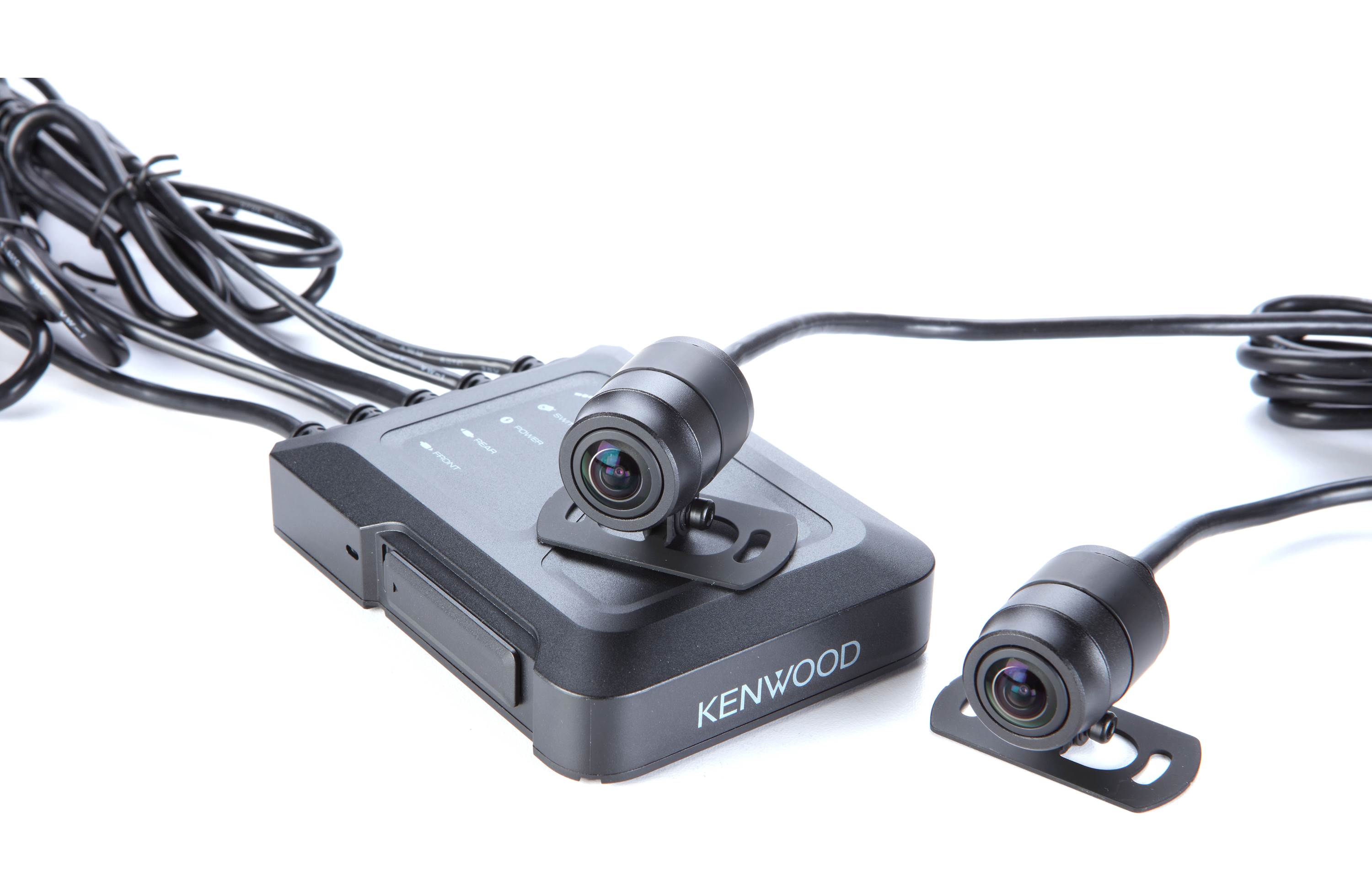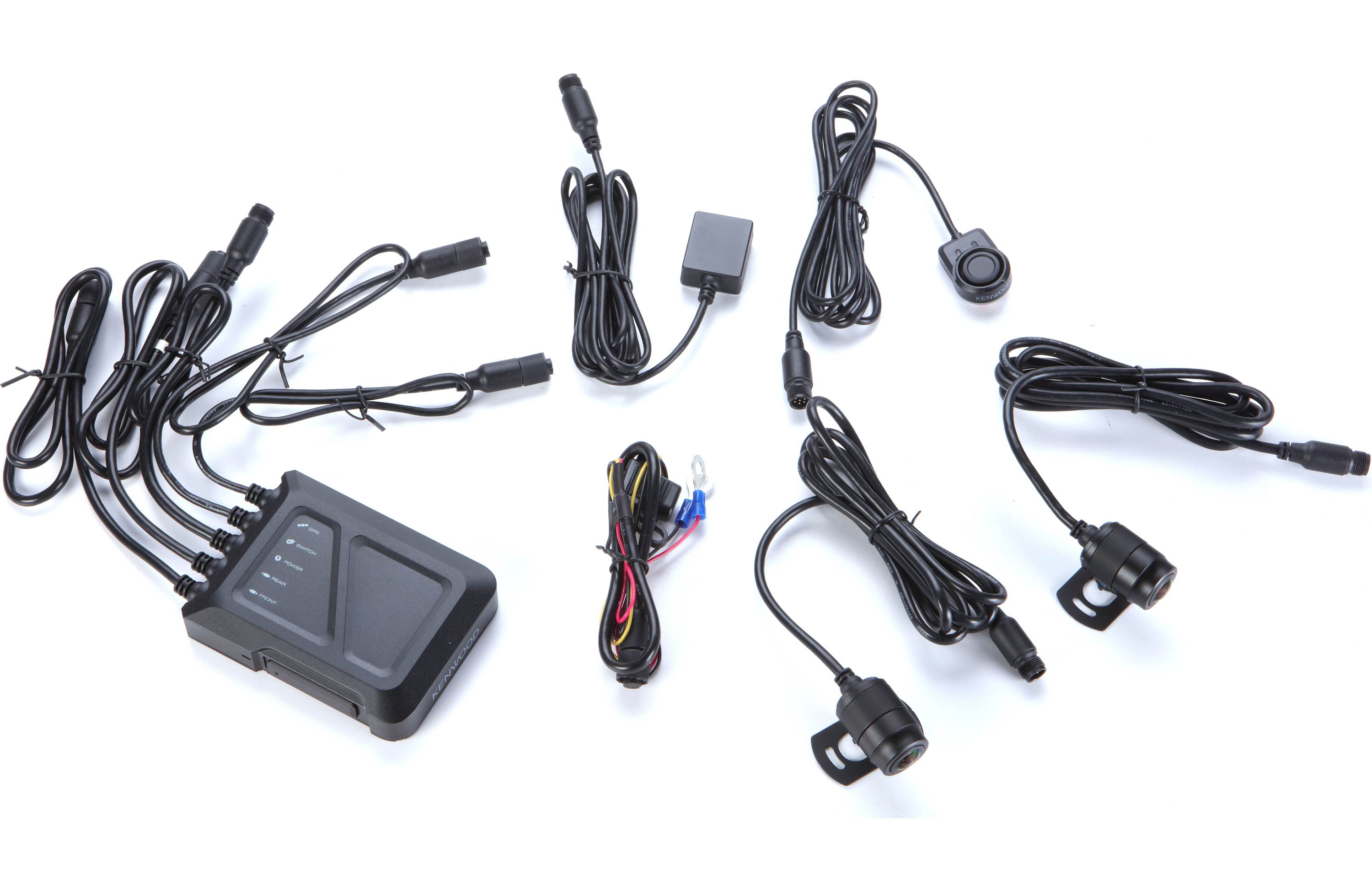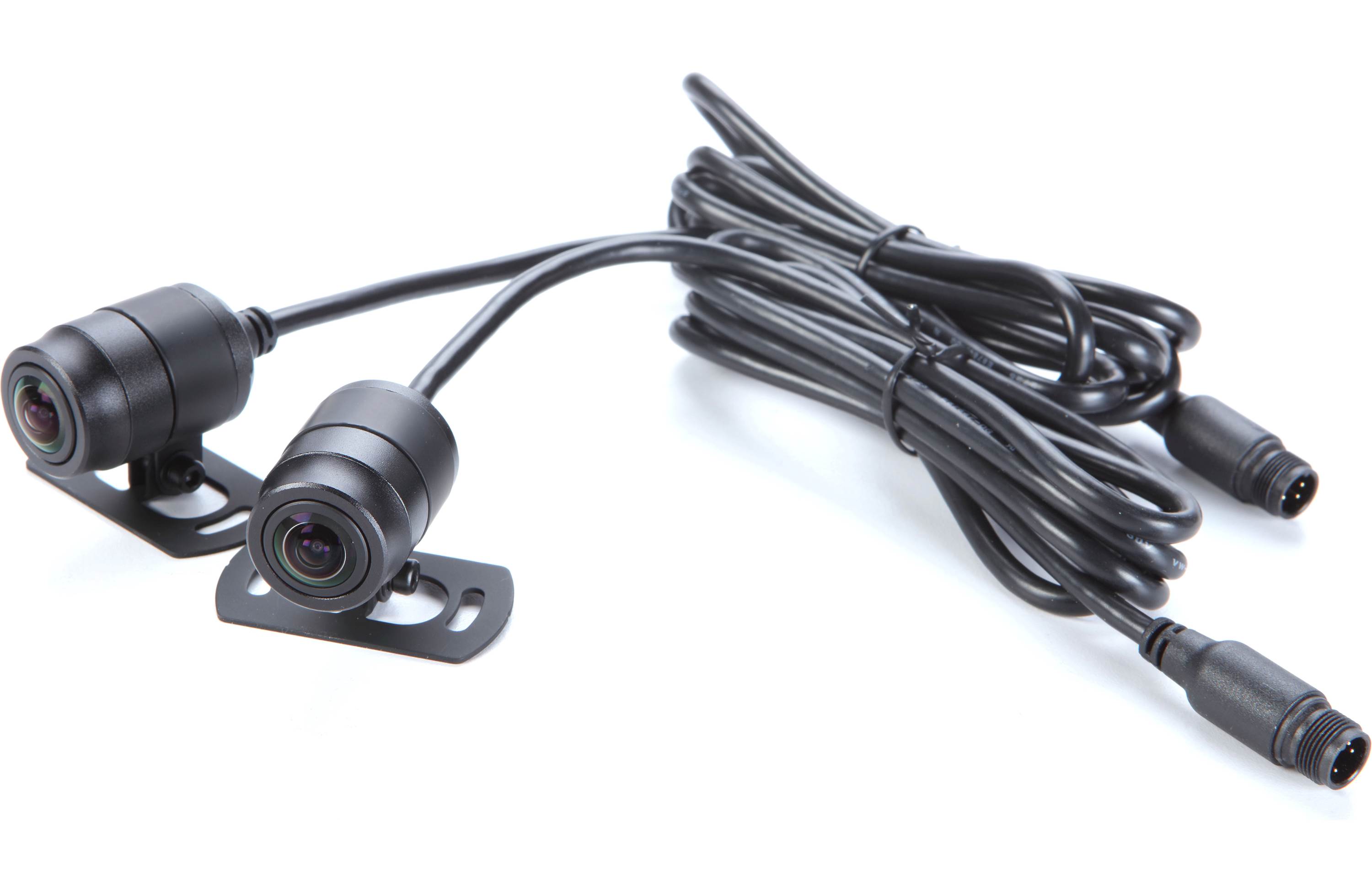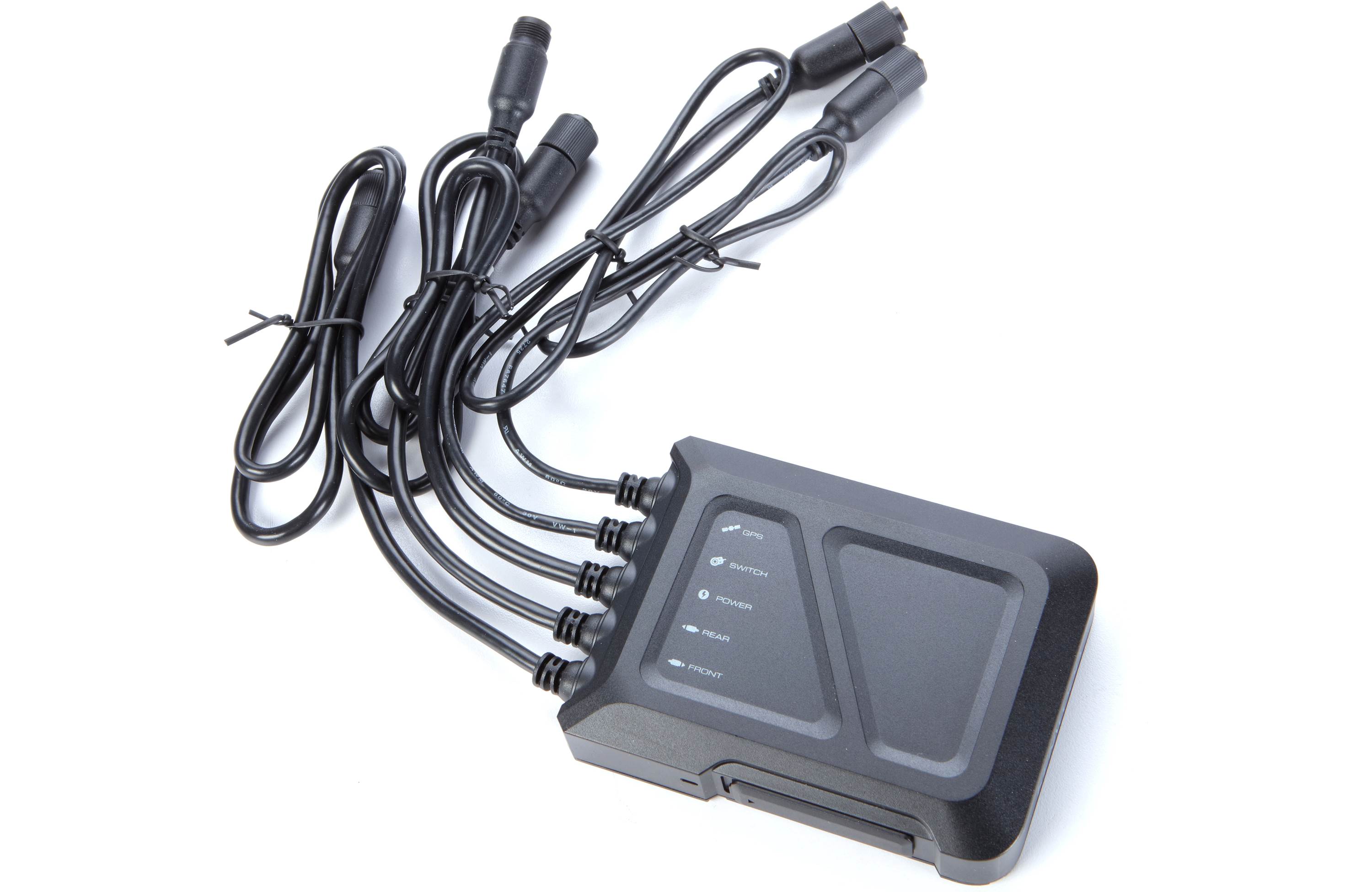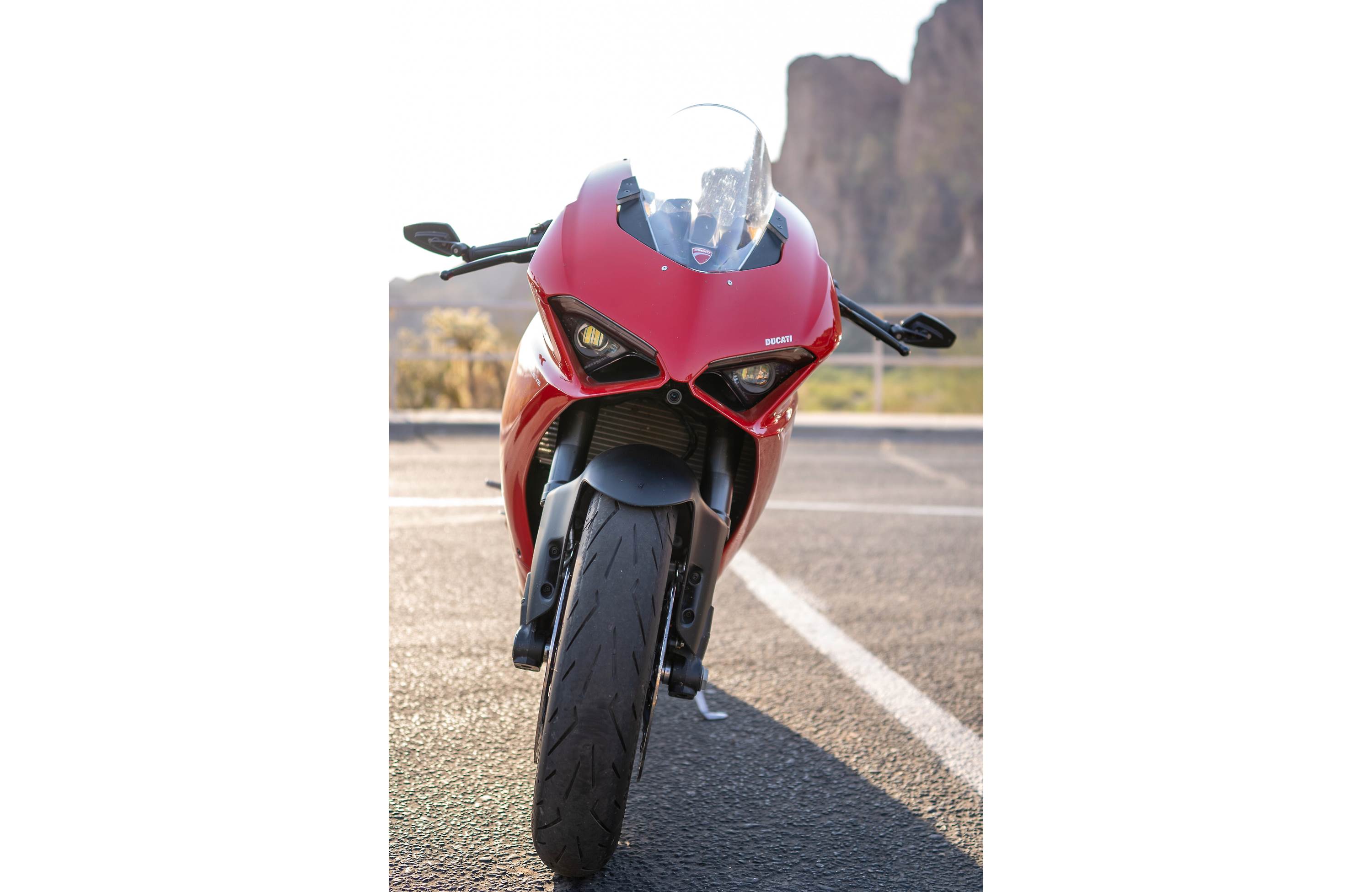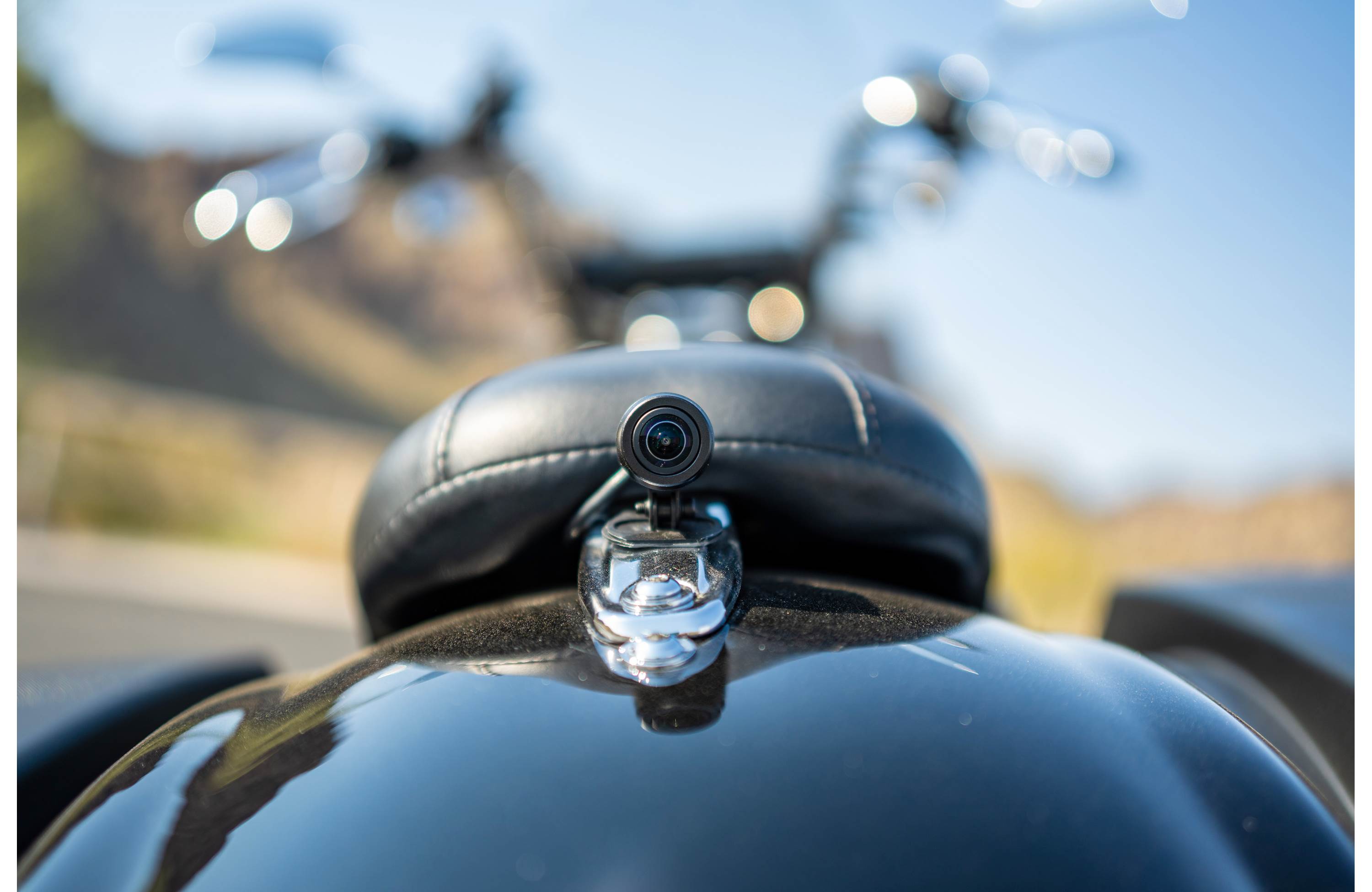 Kenwood
Kenwood STZ-RF200WD
Kenwood STZ-RF200WD - Motorsports HD dash cam with GPS and rear-view cam
For safety and posterity
Capture every mile you ride with Kenwood's STZ-RF200WD dashcam and rear-view cam system for motorcycles, ATVs, and golf carts. Whether you're documenting accidents or legendary road trips, Kenwood provides everything you need for Full HD video recording with an extra-wide, 195-degree view from the front and rear of your ride. Both cams are wired to a central module that saves video to an included microSD card and provides wireless viewing and syncing on your phone - just download Kenwood's free app.
Bring on the rough stuff
Kenwood designed this camera system to handle the harshest conditions life on a motorcycle or ATV can deliver. So, you don't have to sweat the rain, dust, and mud that's bound to accumulate. And since Kenwood knows you'll be traveling where most vehicles don't (or can't!), they use Electronic Image Stabilization for a steady picture in spite of the bumps and rattles as well as HDR for transitions between bright sunlight and dark shadows.
Built for convenient installation and use
This package includes two cameras and a main unit that taps vehicle power and starts recording once the engine starts, and stops when the engine shuts off. If you want to be sure you catch that magic moment, Kenwood provides a mountable remote control. All the while, the system's built-in GPS antenna logs time, location, and speed information to enhance your videos. And in case of an accident, the STZ-RF200WD's G-sensor triggers the system to store essential video for review later.
Featured in our article
Full HD dash cam and rear-view cam
also includes main module, video selector switch, vehicle power adapter, universal mounts, and 32GB microSD card
195° (diagonal) wide angle lens
CMOS image sensor
HDR for reducing image overexposure and underexposure
main unit with wired remote control
storage capacity: up to 256 GB
built-in GPS antenna
video footage can be viewed via downloadable smartphone app
resolution: Full HD (1920 x 1080) for both cameras
lengths of included cable from main unit:

GPS antenna: 6.6 feet
switch: 6.6 feet
cameras: 6.6 feet
power: 3.3 feet