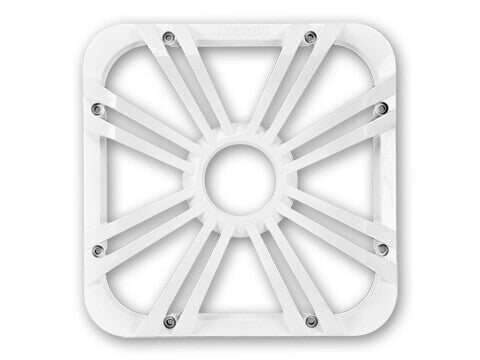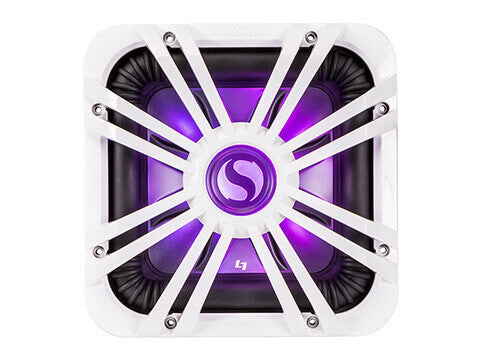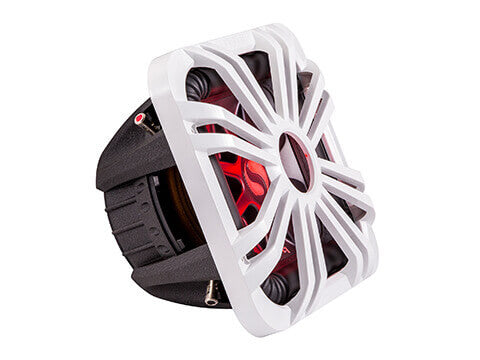 Kicker
Kicker 11L712GLW - 12" Square White LED Grille
Kicker 11L712GLW - 12" Square White LED Grille - 12-Inch (30cm) Square Subwoofer Grille for 44L7S12, LED, White
This grille, equipped with multi-color LED accent lighting that can be changed to fit your mood, protects and lights your Square Solo-Baric® L7™ woofers.
12" Square White LED Grille
This white LED grille protects your 12-Inch Solo-Baric® L7 woofers.
Optional LED Remote
Customize your LED lighting to get the perfect look for your boat.
  The KMLC remote provides multi-function control of LED lighting by     managing 20 different colors and 19 dynamic modes, including             adjustable brightness, fade, speed/strobe and auto save.