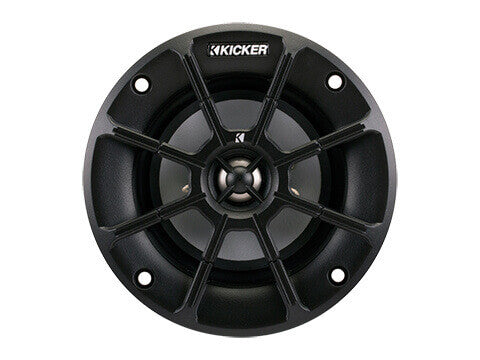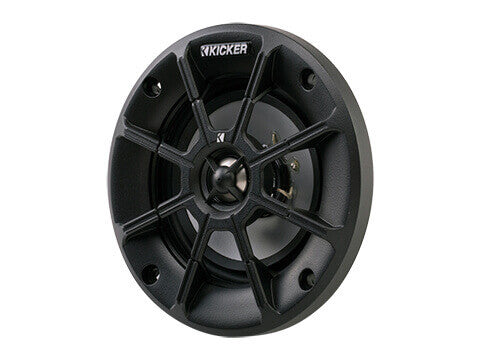 Kicker
Kicker 40PS44 - PS 4" 4Ω Coaxial
Kicker 40PS44 - PS 4" 4Ω Coaxial - PS4 4-Inch (100mm) PowerSports Weather-Proof
Coaxial Speakers, 4-Ohm.
KICKER® PS speakers are designed by bike riders and powersports enthusiasts. Designed specifically to sound good and last through every kind of weather, these drivers are the perfect solution for motorcycles, ATV's.
PS 4" 4Ω Coaxial
These weatherproof speakers are made to deliver clean, crisp music, on the road and off – even through a helmet. Tough construction that stands up to the elements is combined with high-grade sound quality, without modifying your fairing or adding extra weight. Add a PXA amplifier for a complete system, meant for rough roads, and rougher trails.

These PSM speakers work best with 30 watts of recommended power. 
Woofer (in, mm)
4, 100
Tweeters (in, mm)
3/4, 20
Impedance (Ohms)
4
Max Rec Amp Power (watts PEAK/RMS)
60/30
Sensitivity (dB 1w/1m)
85.8
Frequency Response (Hz)
100 - 20k
Mounting Hole Diameter (in, mm)
3-5/8, 93
Mounting Depth (in, mm)
1-11/16, 43
Weight (oz, g)
11.9, 338
Grilles
Yes