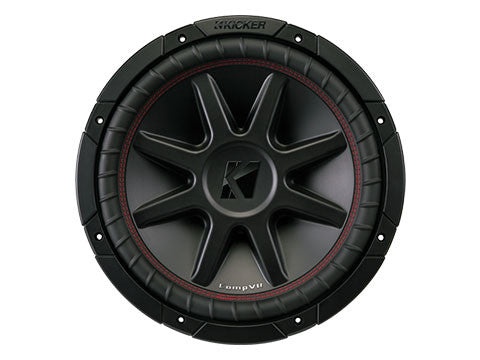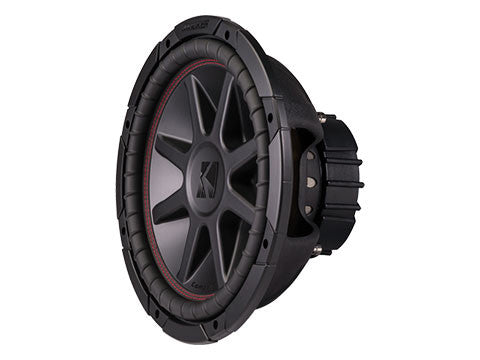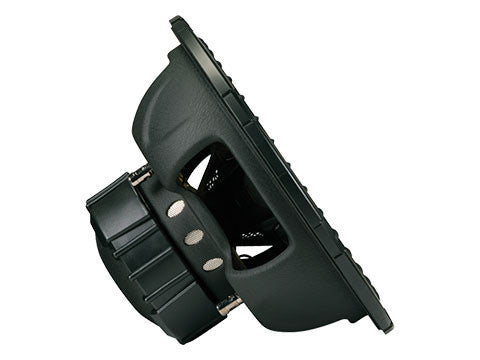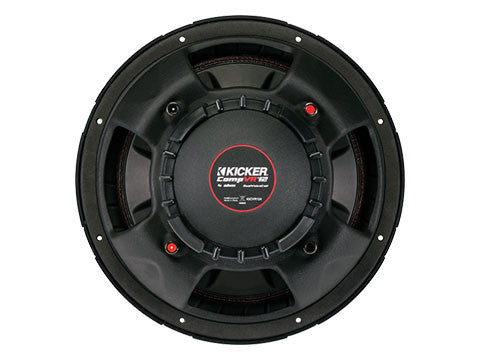 Kicker
Kicker 43CVR124 - 12" CompVR 4 Ohm
Kicker 43CVR124 - 12" CompVR 4 Ohm - CompVR 12-Inch (30cm) Subwoofer, DVC, 4-Ohm, 400W
The KICKER® CompVR® Subwoofer gives you incredible bang for the buck. Emphasis on bang!
12" CompVR 4 Ohm
The CompVR 12-Inch Subwoofer is a 4Ω dual voice coil design, built for easy wiring. 

CompVR creates your bass using high-temp, dual voice coils. A ribbed Santoprene surround also gives the cone added strength under stress. The perimeter venting, Spiralead™ tinsel-lead technology, and spring-loaded push terminals are part of the high-performance engineering standards found on every KICKER woofer. 

The CompVR 12-Inch Subwoofer works best with a sealed or ported enclosure and 400 watts of recommended power. See below for more details.
SIZE [in, cm]:
12, 30
IMPEDANCE [Ohms]:
4 DVC
POWER WATTS [peak/RMS]:
800/400
SENSITIVITY [dB 1w/1m]:
86.9
MOUNTING DEPTH [in, cm]:
6-1/4, 15.9
MOUNTING DIAMETER [in, cm]:
11, 27.8
MIN SEALED BOX VOL [cu. ft, L]:
1, 28.3
MAX SEALED BOX VOL [cu. ft, L]:
4.6, 130
MIN VENTED BOX VOL [cu. ft, L]:
1.75, 49.6
MAX VENTED BOX VOL [cu. ft, L]:
2.25, 63.7
*Assumes typical music program with minimal amplifier clipping; varies with enclosure size. See your KICKER dealer for details.
**Port Volume Excluded.
Due to continual developement, product, and specifications are subject to change without notice. Stillwater Designs and it's agents are not responsible for typographical errors.