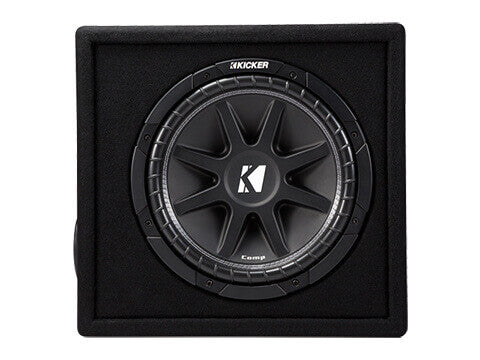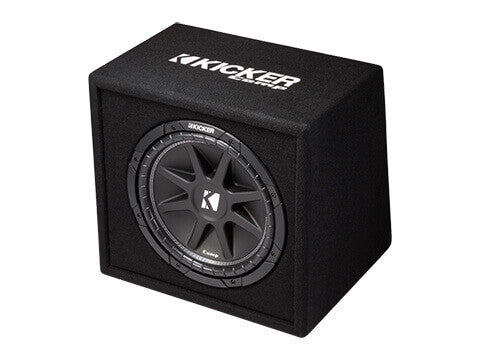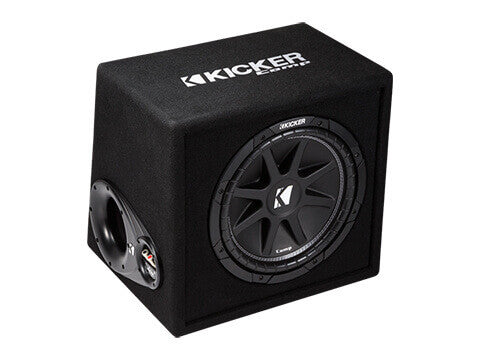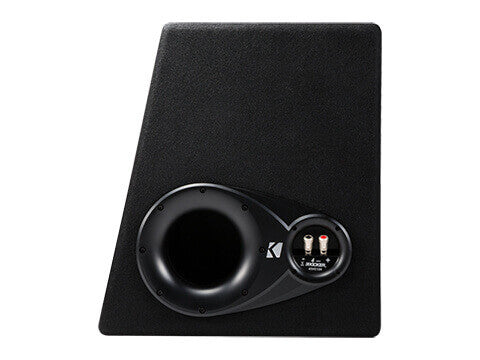 Kicker
Kicker 43VC124 - Vented 12" Comp Enclosure
Kicker 43VC124 - Vented 12" Comp Enclosure - VC12 Single Comp 12-Inch Sub in Vented Box,  4-Ohm, 150W.
KICKER® Comp sub boxes deliver the goods with three models made to fit any car or truck.
Comp 12-Inch Subwoofer Enclosure
The 2016 Comp 12-Inch Subwoofer Enclosure comes loaded with a single 4-Ohm terminal.

With a custom-made port plus updated subwoofer and box design, this ultra-efficient enclosure doles out a new level of bass in a very small space.

The Comp 12-Inch Loaded Enclosure works best with 150 watts of recommended power.
Subwoofer (in, cm)
12, 30
Impedance (Ohms)
4
Power Watts (peak/RMS)
300/150