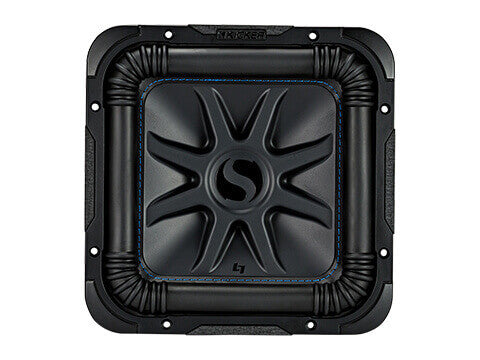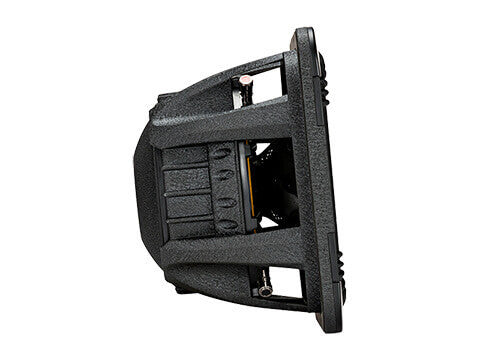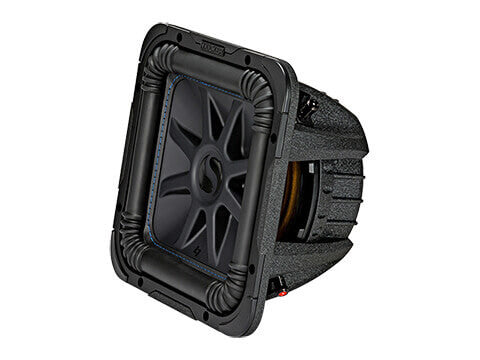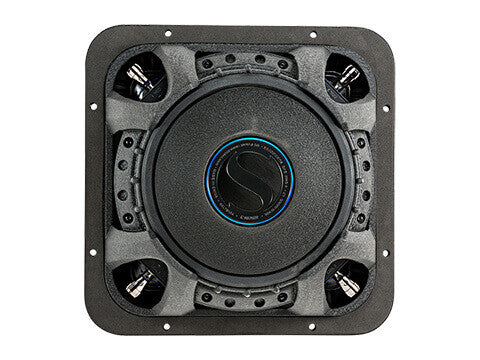 Kicker
Kicker 44L7S104 - 10" Solo-Baric L7S 4 Ohm
Kicker 44L7S104 - 10" Solo-Baric L7S 4 Ohm - L7S 10-Inch (25cm) Subwoofer, DVC, 4-Ohm, 600W.
The KICKER® Solo-Baric® L7S™ is the original square sub. It handles plenty of power with special thermal management systems. You get tons of bass without distortion or compromising on sound quality.
Square Matters
The Solo-Baric's cutting-edge, square-sub design means more cone area, more air displacement and more volume than a round woofer.
Dual Four-Ohm Voice Coils
Injection-Molded Polypropylene Cone
Patented Corner Ribs Minimize Distortion
SoloKon™ 360-Degree Back Bracing
Ribbed Santoprene Surround With Blue Surround Stitching
UniPlate&trde; Back Plate And Pole Piece, Plus Perimeter Venting For Excellent Thermal Management
Thick Tinsel Leads
Large Ceramic Magnet
Cast Aluminum Basket
Satin-Nickel Plated, Spring-Loaded Speaker Terminals
*The Solo-Baric L7S 10-Inch Subwoofer works best with a sealed or ported enclosure and 600 watts of recommended power. See Recommended Apm RMS Power  for more details.
Size (IN.,CM)
10, 25.4
Impedance (OHMS)
4 DVC
Max Rec Amplifier Power (WATTS PEAK/RMS)*
1200/600
Sensitivity (dB 1w/1m)
86.8
Frequency Response (Hz)
24-100
Mounting Depth (IN.,CM)
6-1/4, 15.9
Mounting Cutout, Square (IN.,CM)
9-5/16, 23.7
Min Rec Sealed Box Volume (CU. FT., Liters)
.66, 18.7
Max Rec Sealed Box Volume (CU. FT., Liters)
1.0, 28.3
Min Rec Vented Box Volume (CU. Ft., Liters)**
1.25, 35.4
Max Rec Vented Box Volume (CU. Ft., Liters)**
2.25, 63.8
What's in the box?
one 10-inch subwoofer, one owner's manual, two stickers
*Assumes typical music program with minimal amplifier clipping; varies with enclosure size. See store for details.
**Port Volume Excluded.