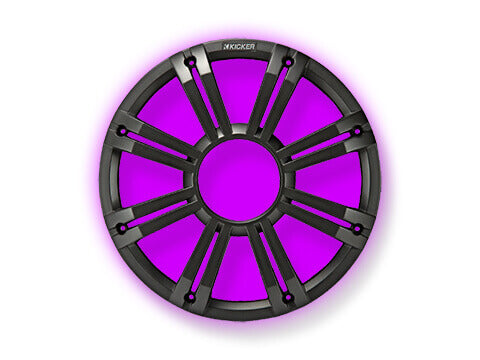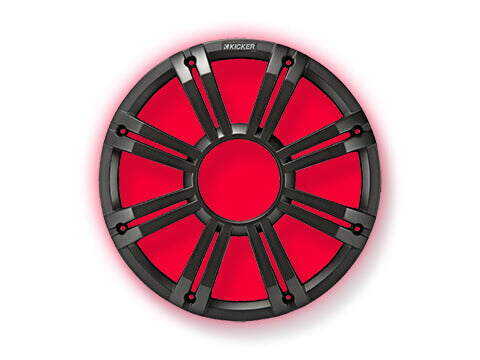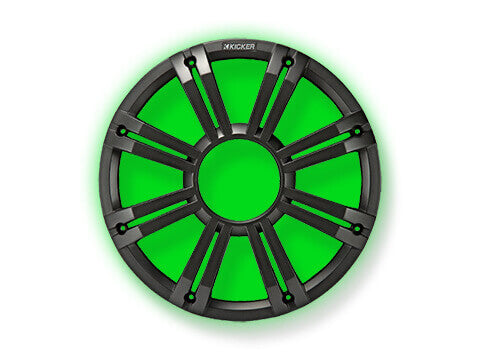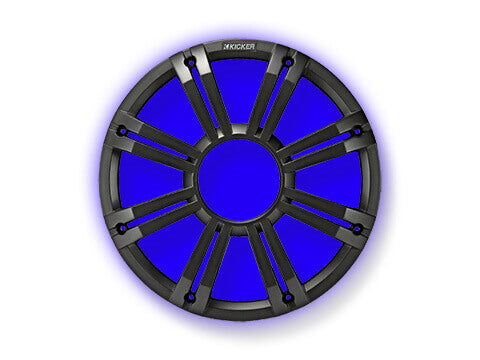 Kicker
Kicker 45KMG10C - KM/KMF 10" Charcoal LED Grille
Kicker 45KMG10C - KM/KMF 10" Charcoal LED Grille - KMG10 10-Inch (25cm) Grille for KM10 and KMF10 Subwoofer, LED, Charcoal
Perfect for KM or KMF 10-inch Subwoofer, these LED-equipped grilles are molded from thick ABS plastic.
LIGHT IT UP
Perfect for fresh and salt water, these waterproof grilles provide years of protection for your bass, while thick silicone-coated LEDs give your boat an added flair! Add the KMLC LED Controller (sold separately) for 20 total colors and 19 different lighting modes to make it even more fun!
Optional LED Remote
Customize your LED lighting to get the perfect look for your boat.
The KMLC remote provides multi-function control of LED lighting by managing 20 different colors and 19 dynamic modes, including adjustable brightness, fade, speed/strobe and auto save.
What's in the Box:
1 - 10" charcoal subwoofer grille