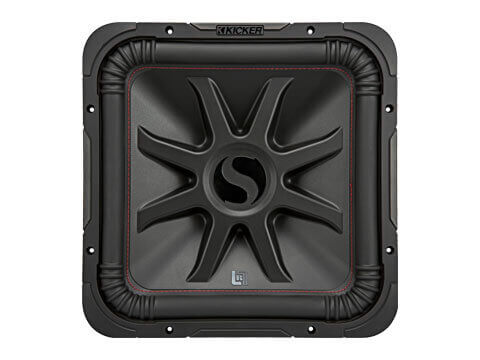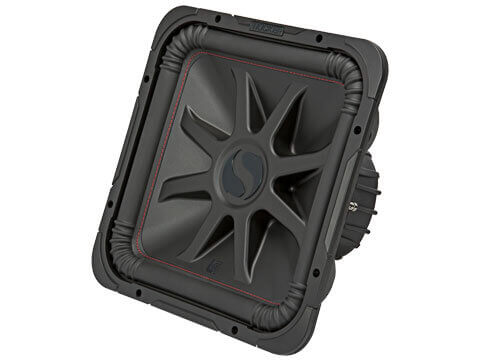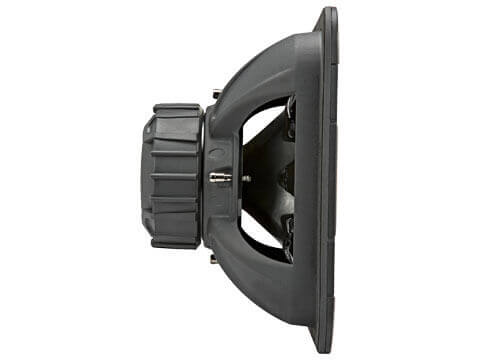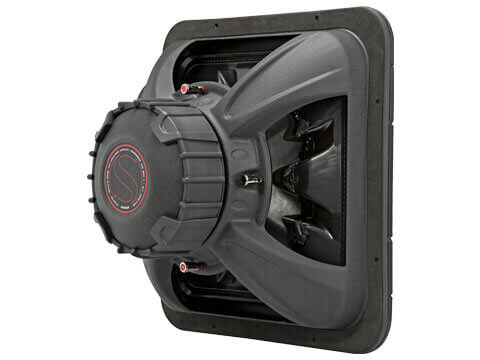 Kicker
Kicker 45L7R154 - 15" L7R 4 Ω Subwoofer
Kicker 45L7R154 - 15" L7R 4 Ω Subwoofer
The L7R Square Sub moves more air, so you get more bass. The design was invented right here in Stillwater, Oklahoma – made to deliver unprecedented efficiency and huge volume!
Bigger Bump
Originator, n. (əˈrijəˌnādər): see KICKER
The engineers at KICKER invented the original square sub to give you more bass - yet take up no more air space than a standard round sub. Welcome to the miraculous world of the L7R!
Dual Four-Ohm Voice Coil
Wrap Around Gasketing
Patented Ribbed Corners
Injection-Molded SoloKon™ Woofer
SoloKon™
360-Degree Back Bracing
UniPlate™ Back Plate And Pole Piece
Bumped Back Plate
Thick Tinsel Leads
Large Ceramic Magnet
Steel Basket With Spoke Design
Nickel Plated Speaker Terminals
SIZE [in, cm]:
15, 38
IMPEDANCE [Ohms]:
4 DVC
POWER WATTS [peak/RMS]:
1800/900
SENSITIVITY [dB 1w/1m]:
88.05
MOUNTING DEPTH [in, cm]:
8 -3/8, 21.5
MOUNTING DIAMETER [in, cm]:
13-3/4, 34.9
MIN SEALED BOX VOL [cu. ft, L]:
1.5, 42.48
MAX SEALED BOX VOL [cu. ft, L]:
3, 85
MIN VENTED BOX VOL [cu. ft, L]:
3, 85
MAX VENTED BOX VOL [cu. ft, L]:
6, 170
What's in the Box:
1 - 15" Subwoofer, 1 - install manual, 2 - Kicker stickers
*Assumes typical music program with minimal amplifier clipping; varies with enclosure size. See your KICKER dealer for details.
**Port Volume Excluded.