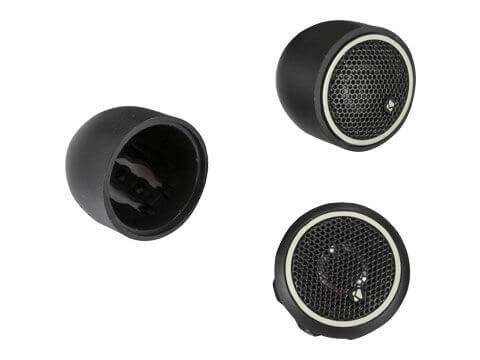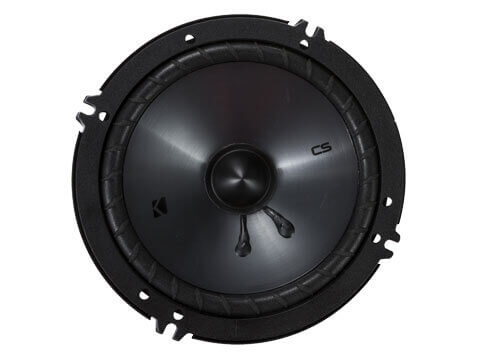 Kicker
Kicker 46CSS654
Kicker 46CSS654 - 
CS Series CSS65
The CS Series delivers remarkable performance and ultra-clean bass, utilizing a heavy-duty motor/magnet structure featuring EVC™ (Extended Voice Coil) technology not found in stock speakers. They use polypropylene cones with tough, ribbed, UV-treated surrounds for precise linear excursion and reliability.
The CS-Series 6-1/2-inch Component Speakers are an outstanding factory upgrade.
Designed for easy installation in nearly any vehicle, CS-Series components include separate titanium tweeters and two-way crossovers with tweeter level control to let you customize your sound for the best sonic quality. The result is precise control with stunning musical realism.
Use the flush, angled or surface-mount tweeter pods to perfect your imaging and get a sophisticated look!
These CS-Series speakers work best with 100 watts of recommended power. See below for more details.
Fits nearly every car made
12dB crossovers with a smaller footprint for easier installation
Three-position tweeter switch for dialing in your highs
EVC™ (Extended Voice Coil) technology help deliver remarkable bass response
Titanium tweeter construction and neodymium magnets to reveal subtle details
UV-treated poly-foam surround assists with precise linear excursion
Phase plugs in the woofer cones eliminate any distortion
Steel mesh grilles protect your drivers
Three tweeter mounting options including flush, angled and surface pods
Woofer Size | in [mm]
6 1/2 [160]
Tweeter Size | in [mm]
3/4 [20]
Dome Material
Titanium
Peak Power (watts, per ANSI/CTA-2031-A)
300
Recommended Amplifier Power (watts RMS)
100
Effective Frequency Range | Hz
35-21k
Woofer Mounting Hole Diameter | in [mm]
4 13/16 [123]
Woofer Bottom Mount Depth | in [mm]
1 11/16 [43]
Flush Mounting Tweeter Hole Diameter | in [mm]
1 9/16 [40]
Flush Mount Tweeter Depth | in [mm]
9/16 [14.5]
High Pass | dB, at Frequency | Hz
12, 4000
Low Pass | dB, at Frequency | Hz
12, 4000
High Frequency Output Attenuation | dB
0, 3, & 6
Bolt-Thru Grilles
Yes