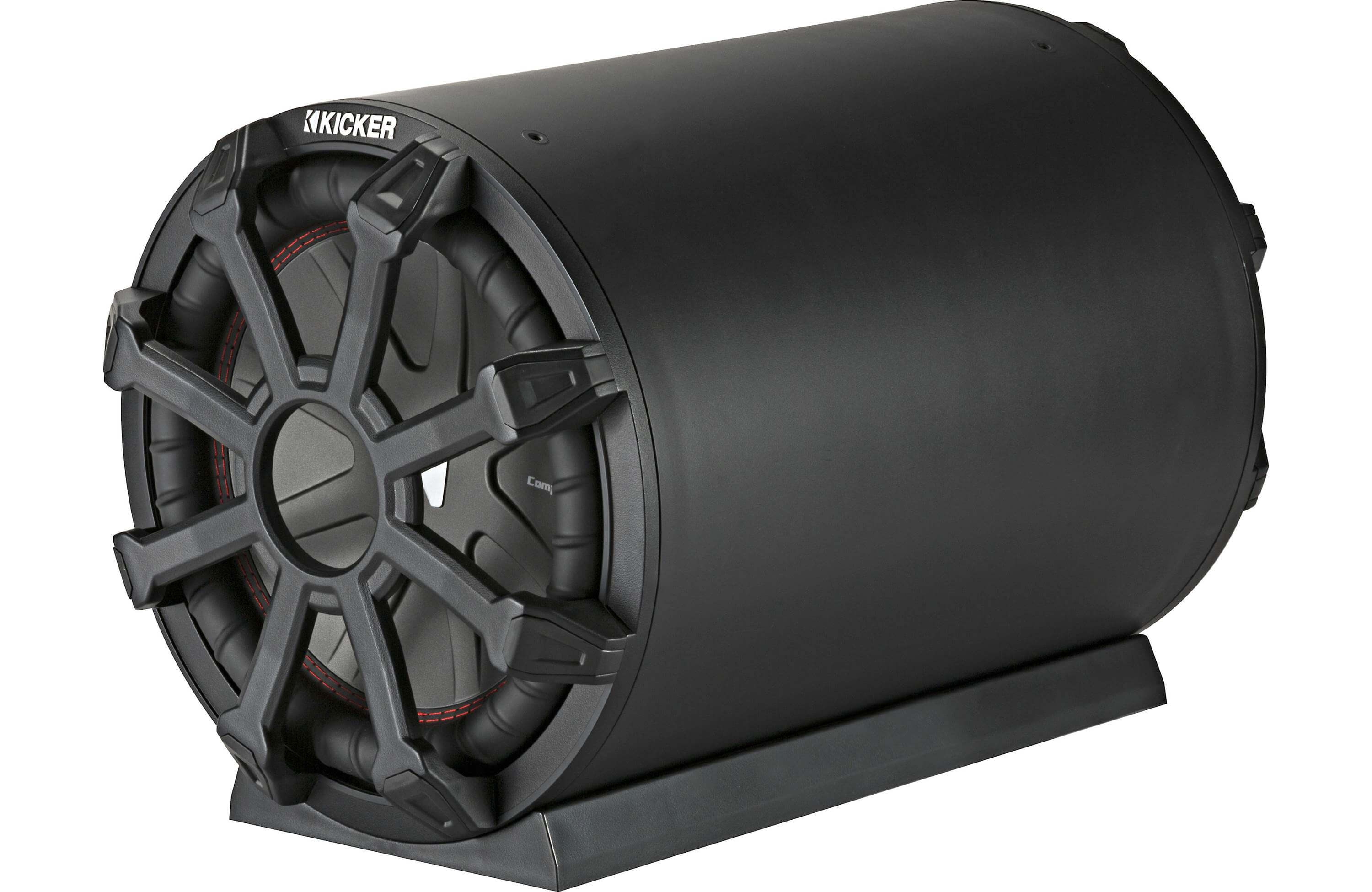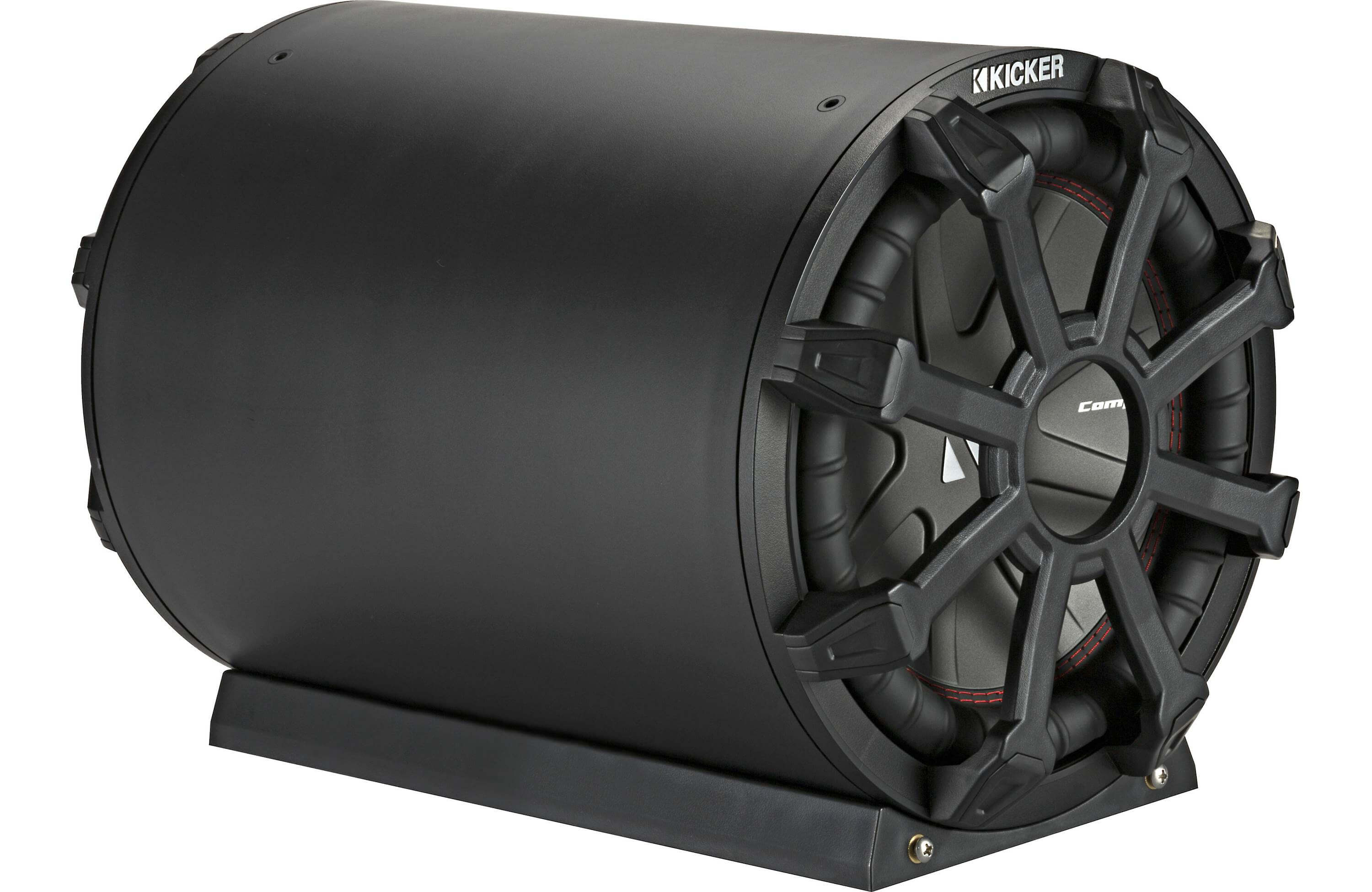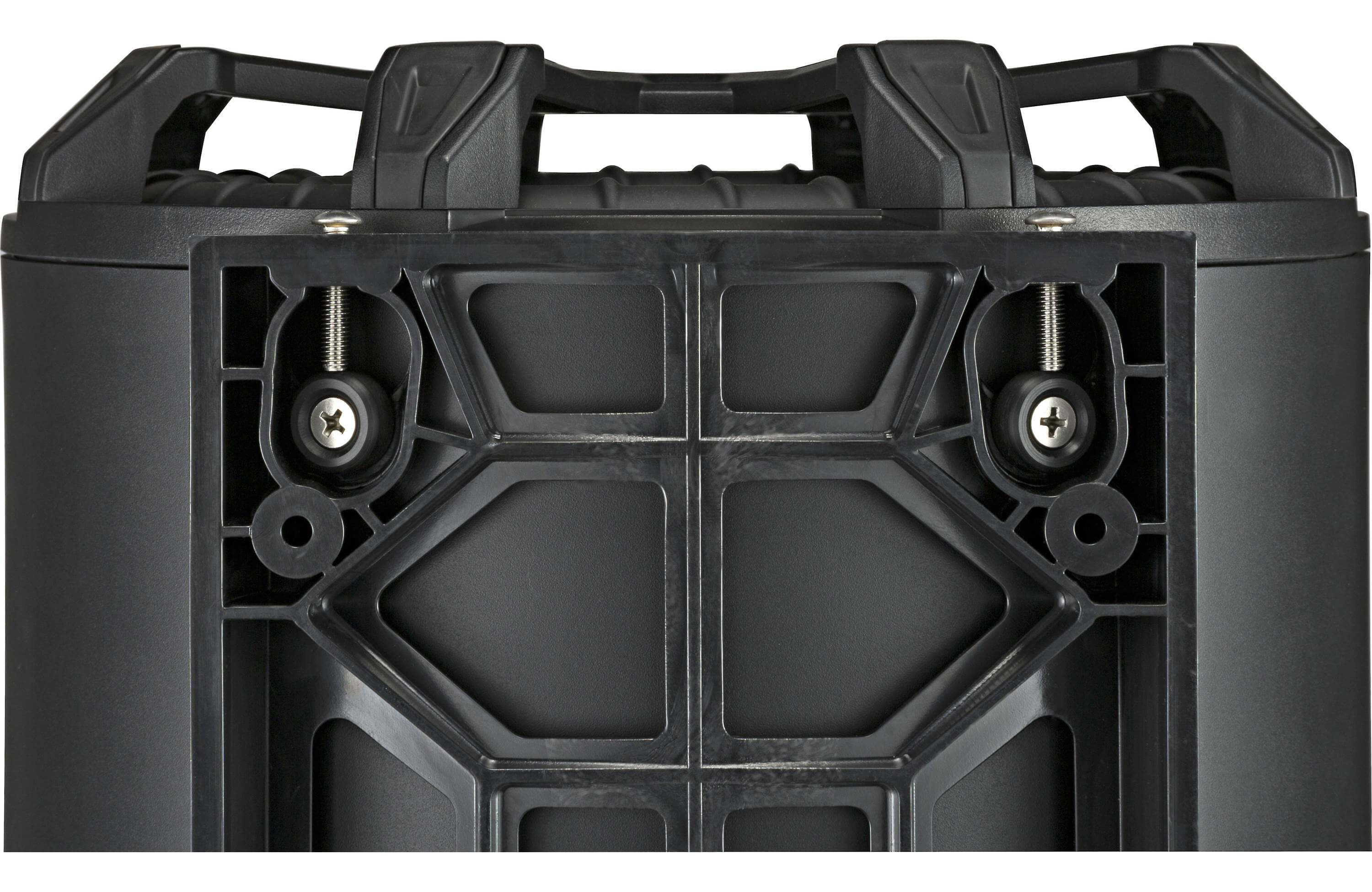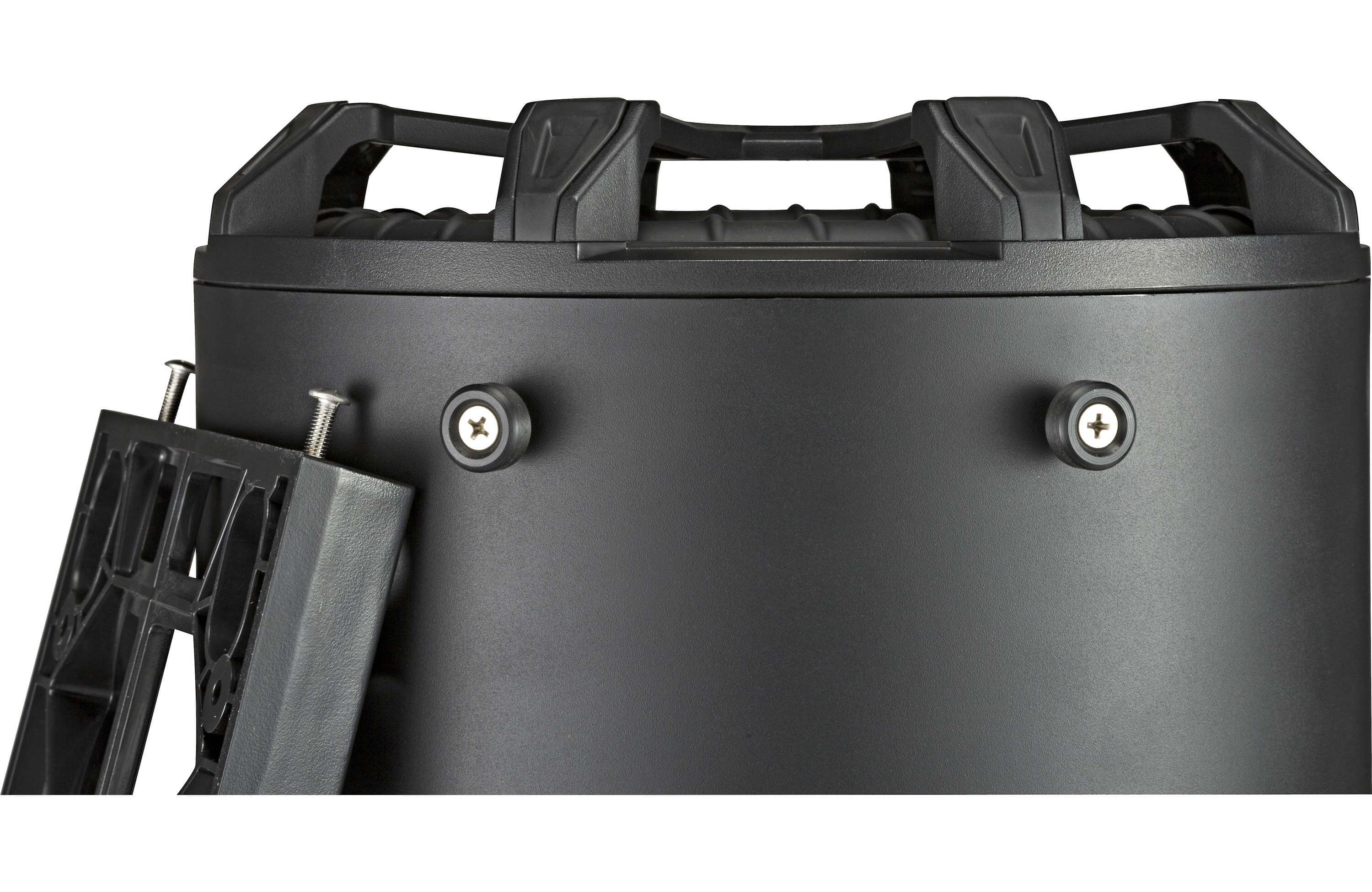 Kicker
Kicker 46CWTB102
Kicker 46CWTB102 - Weather-proof sealed tube enclosure with one 10" 2-ohm subwoofer and 10" passive speaker
Compact enclosure, powerful bass
Whatever kind of music you like, you need a good subwoofer to make it sound great. When you also need to keep your cargo space, you need a powerful, compact solution. Kicker's 45CWTB102 tube subwoofer gives you window-rattling bass and impressive power handling in a surprisingly small package. The enclosure includes a 10" subwoofer and a second passive sub (called a "passive radiator") which reacts to the air pressure produced by the active sub, creating lots more bass without any port noise.
10" bass cannon
Kicker built the 46CWTB102 tube-shaped enclosure out of tough ABS plastic that'll stand up to the stresses of car life. The tubular shape pushes bass frequencies into the air like a cannon, pumping deep, resonant sound into your vehicle and your ears. You can mount the enclosure vertically or horizontally, letting it tuck neatly into a corner of your trunk or cargo area. Spring-loaded wiring terminals make it easy to connect the wiring from your amp.
Kicker speaker quality
You need a high-quality speaker to maximize the sound and impact of your music, and Kicker loads this enclosure with a 10" CompR sub that's ready to step up and bring the boom. Its polypropylene cone and Santoprene rubber surround maintain their shape to give you the serious bass you expect from Kicker. The speaker handles up to 400 watts RMS so you're sure to get the impact you want, while its 2-ohm impedance gets max power from your mono amp. The package includes mounting hardware and brackets for easy installation.
sealed enclosure with one 10" CompR subwoofer and 10" passive radiator
tube-shaped ABS plastic enclosure
vertical or horizontal mounting
mounting brackets, grilles, and hardware included
passive radiator augments bass response without port noise
2-ohm impedance
power handling: 400 watts RMS (800 watts peak)
frequency response: 25-500 Hz
sensitivity: 85.7 dB
dimensions: 10-5/8"W x 16-9/16"D
enclosure height: 10-3/4" (horizontal), 17-1/16" (vertical)
warranty: 1 year