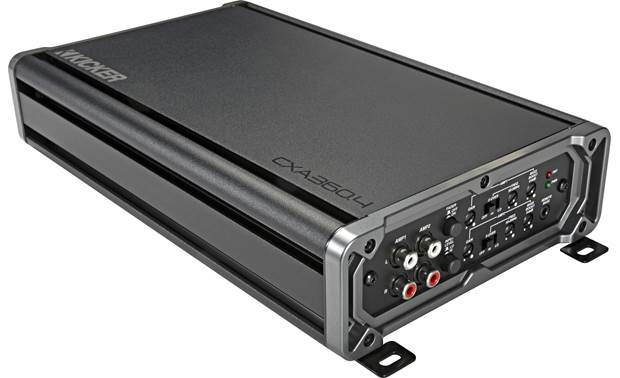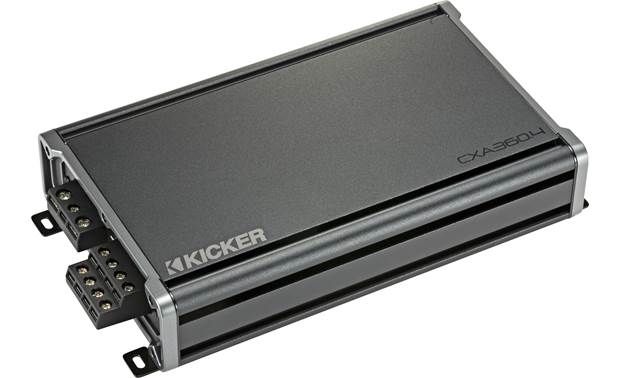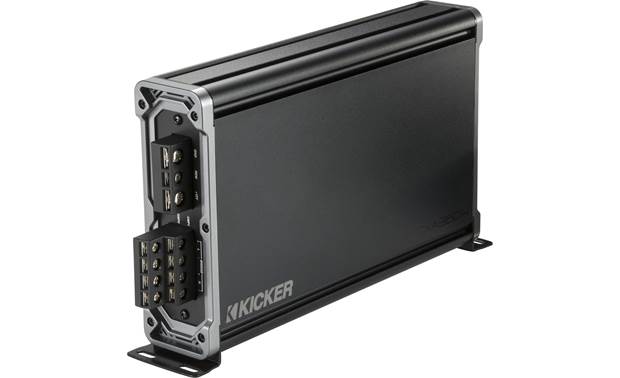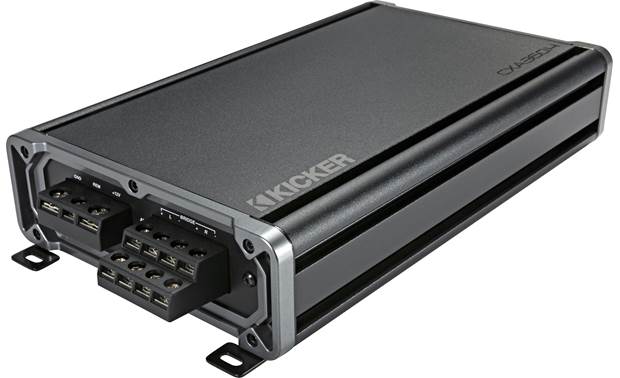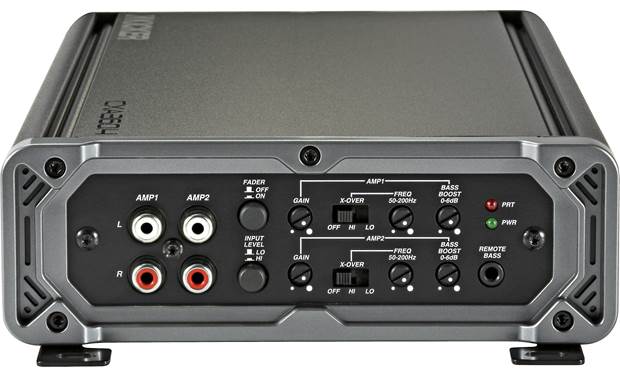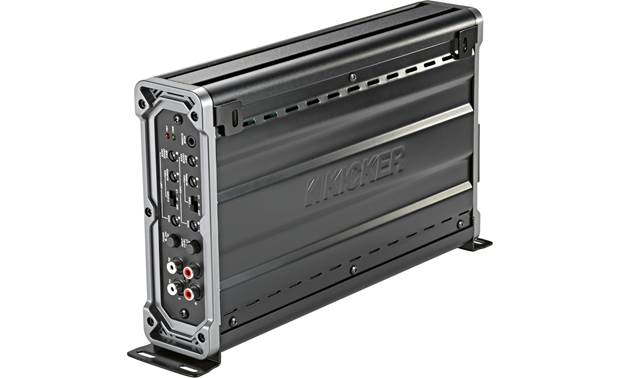 Kicker
Kicker 46CXA3604T - CXA360.4T CX Series 4-channel car amplifier
Kicker 46CXA3604T - CXA360.4T CX Series 4-channel car amplifier - 65 watts RMS x 4
Do you like it loud and clean? Kicker's CXA360.4T four-channel amplifier can put out 65 watts per channel, so your music will get a big boost in volume and clarity. You could also use this amp in bridged, 2-channel mode to drive a couple of subs or high-performance speakers with 180 watts RMS each. Or, you could power a couple of front speakers with 65 watts each, plus a sub with 180 watts from the amp's bridged rear channels.
Tone controls for the best sound
Separate high- and low-pass filters on the front and rear channels help you sculpt the sound to get the most out of all your speakers. Variable bass boosts, also on both the front and rear channels, allow you to add some low-end punch when you're running subs.
Hooks in almost anywhere in almost any position
Kicker's Fail-Safe Integration Technology (FIT™) keeps this amp's input free from noise or interference, so you can tap into your vehicle's speaker wiring for an input signal without a worry. A 3-second turn-on/turn-off delay eliminates system pops and other noises. The CXA360.4T comes with hardware that lets you mount it vertically, so you can put it in a location that takes up very little floor space and looks cool too.
4-channel car amplifier

65 watts RMS x 4 at 4 ohms (90 watts RMS x 4 at 2 ohms)
180 watts RMS x 2 bridged at 4 ohms (4-ohm stable when bridged)

CTA-2006 compliant
Class AB amp technology
frequency response: 10-20,000 Hz
variable high- and low-pass filters (50-200 Hz, 12 dB/octave)
variable bass boost (0-6 dB at 40 Hz)