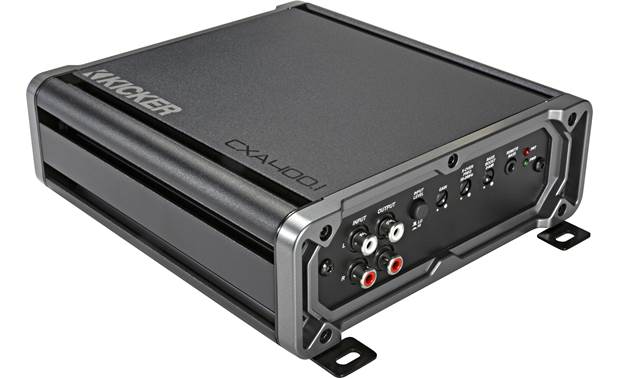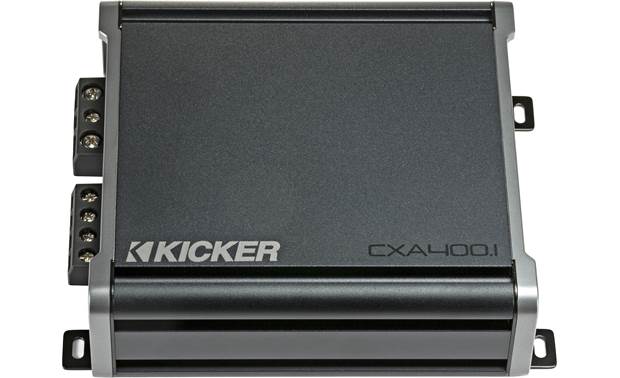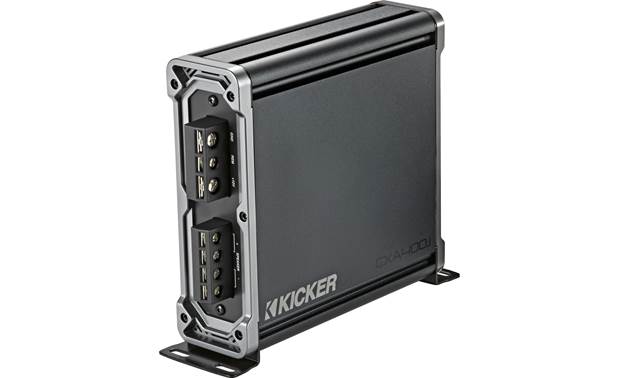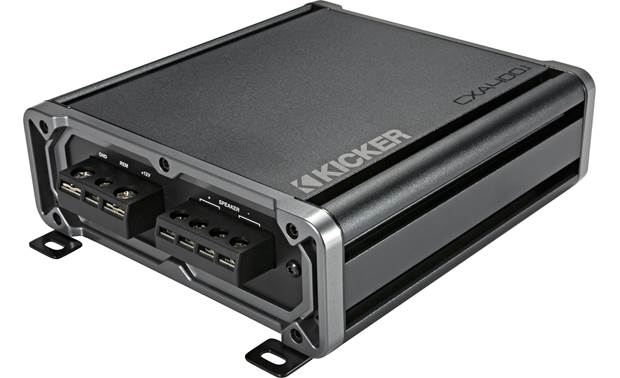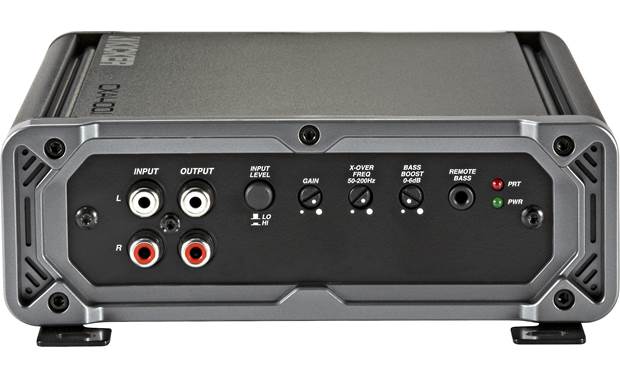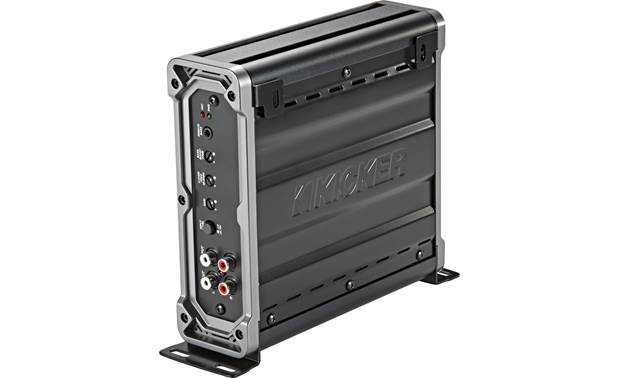 Kicker
Kicker 46CXA4001T - CXA400.1 Mono Amplifier
Kicker 46CXA4001T - CXA400.1 Mono Amplifier 
CX-Series amps reach massive power levels thanks to an optimized circuit layout and the highest-grade internal components. Highly efficient heat sinks keep the amp cool with a sophisticated look. Mono amps offer an optional remote level control to adjust your bass right from the dash.
Do you like clean bass? Kicker's CXA400.1T mono subwoofer amplifier can put out up to 400 watts RMS, so your bass will both sound loud and full. The quality of the bass tone matters as much as the volume, so a variable low-pass filter helps get maximum performance from your sub/enclosure combination, while a fixed subsonic filter removes the extreme low resonances that cause distortion. A variable bass boost allows you to add some extra low-end punch if you want.  
Hooks in almost anywhere in almost any position
This amplifier works with 1-ohm loads, so you won't have to worry too much about matching impedances when you add a second sub to your system. Kicker's Fail-Safe Integration Technology (FIT™) keeps this amp's input free from noise or interference, so you can tap into your vehicle's speaker wiring for an input signal without a worry. A 3-second turn-on/turn-off delay eliminates system pops and other noises. The CXA400.1T comes with hardware that lets you mount it vertically, so you can put it in a location that takes up very little floor space and looks cool too.
mono subwoofer amplifier

150 watts RMS x 1 at 4 ohms (300 watts RMS x 1 at 2 ohms)
400 watts RMS x 1 at 1 ohm

CTA-2006 compliant
Class D amp technology
frequency response: 25-200 Hz
variable low-pass filter (50-200 Hz, 12 dB/octave)
fixed subsonic filter (25 Hz, 24 dB/octave)
variable bass boost (0-6 dB at 40 Hz)