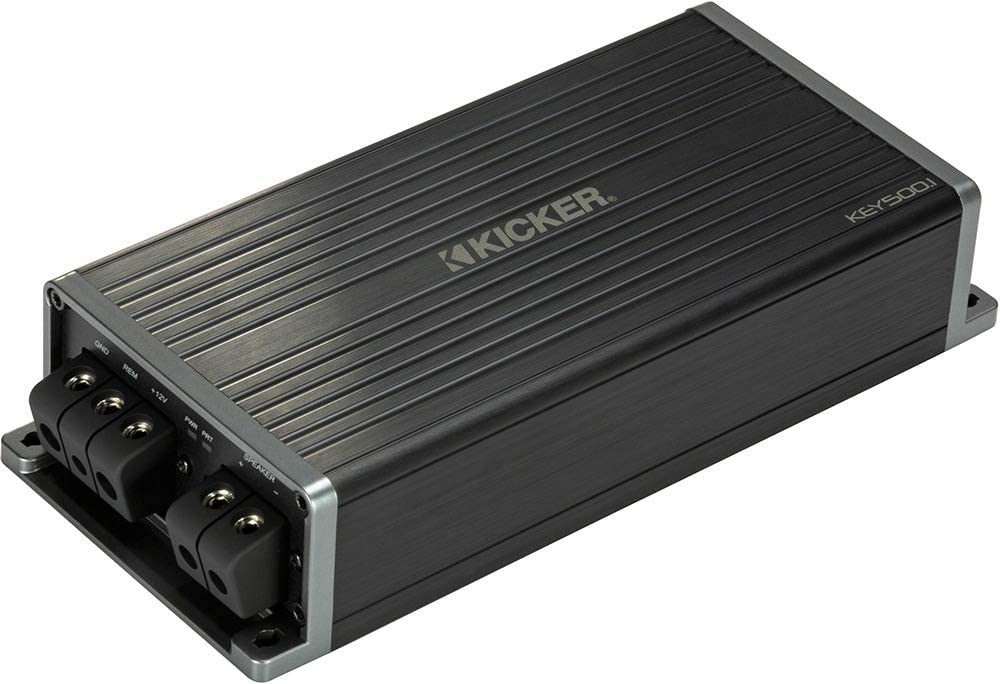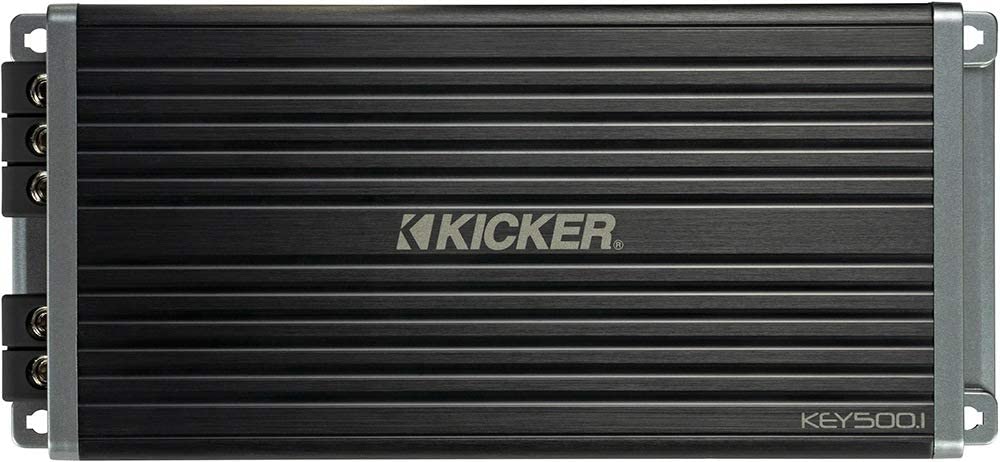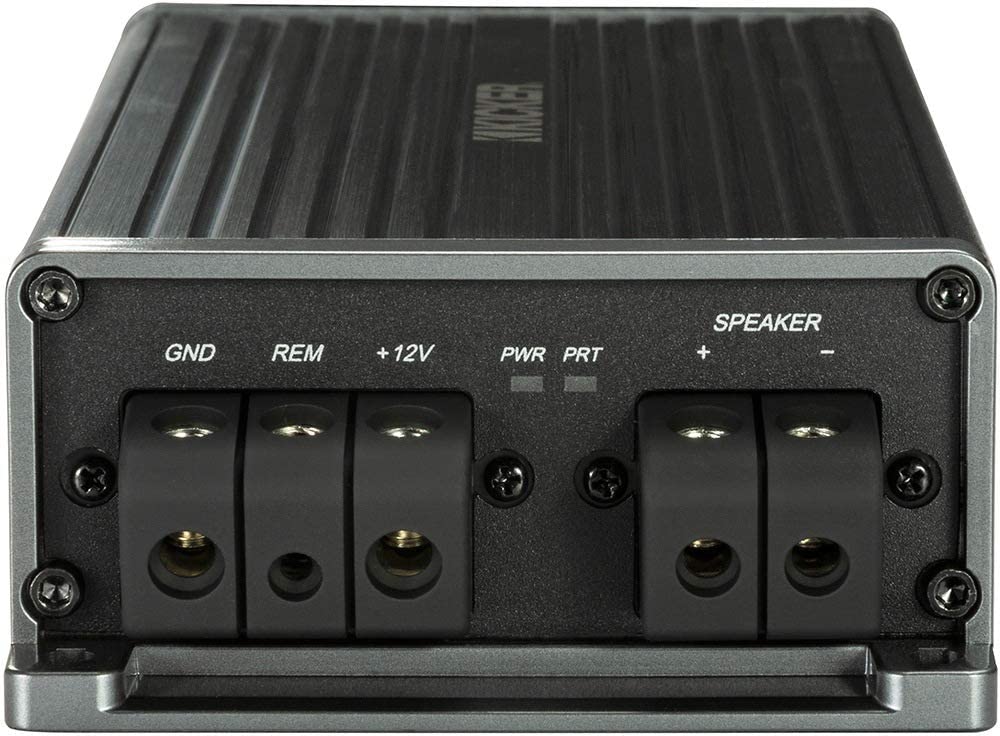 Kicker
Kicker 47KEY5001
Kicker 47KEY5001 - KEY500.1 Smart Mono Amplifier (bass revealer/processor)
AUTO EQ
Using KICKER's supplied test tones (below), the KEY automatically analyzes the audio being fed into the amplifier. Once this signal has been analyzed, the amp will automatically fix peaks in the signal coming in and restore the low bass that is typically missing. In a matter of moments, you get a clean, even bass response from your amp!
ALL THE CONTROL
Craft your sound with ease! The KEY500.1 comes with 24dB sub-sonic and low-pass crossovers, bass boost and gain controls.
HIDDEN TREASURE
Measuring about eight inches long and less than two inches high, the KEY500.1 fits nearly anywhere. Mount it behind your glove box, under the seat, or in your trunk with ease.
Power (watts/ch), 1 Ohm mono
500
Power (watts/ch), 2 Ohm mono
300
Power (watts/ch), 4 Ohm mono
150
Standard dimensions in.(H x W x L)
1-11/16 x 4-1/8 x 8-1/8
Metric dimensions cm(H x W x L)
4.3 x 9.2 x 20.7
Frequency Response (Hz):
10-160
Input Sensitivity:
high level: 1V-40V / low level: 125mV-5V
Signal-to-Noise Ratio:
>90dB, a-weighted, re: rated power
Selectable Electronic Crossover:
Variable Low Pass 40-160 Hz, Variable High Pass 10-40 Hz
What's in the Box:
1 - fuse holder
1 - manual and installation hardware