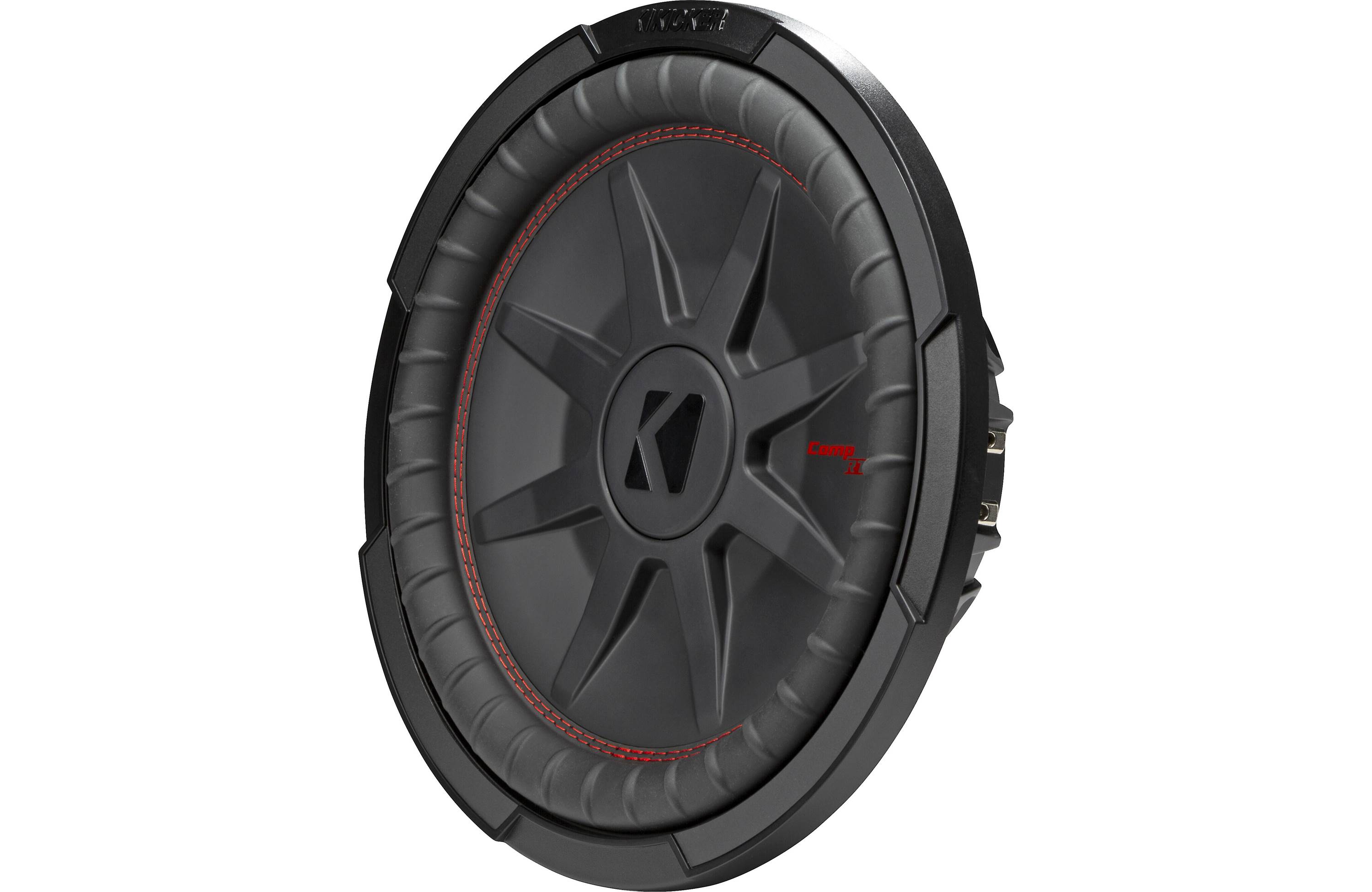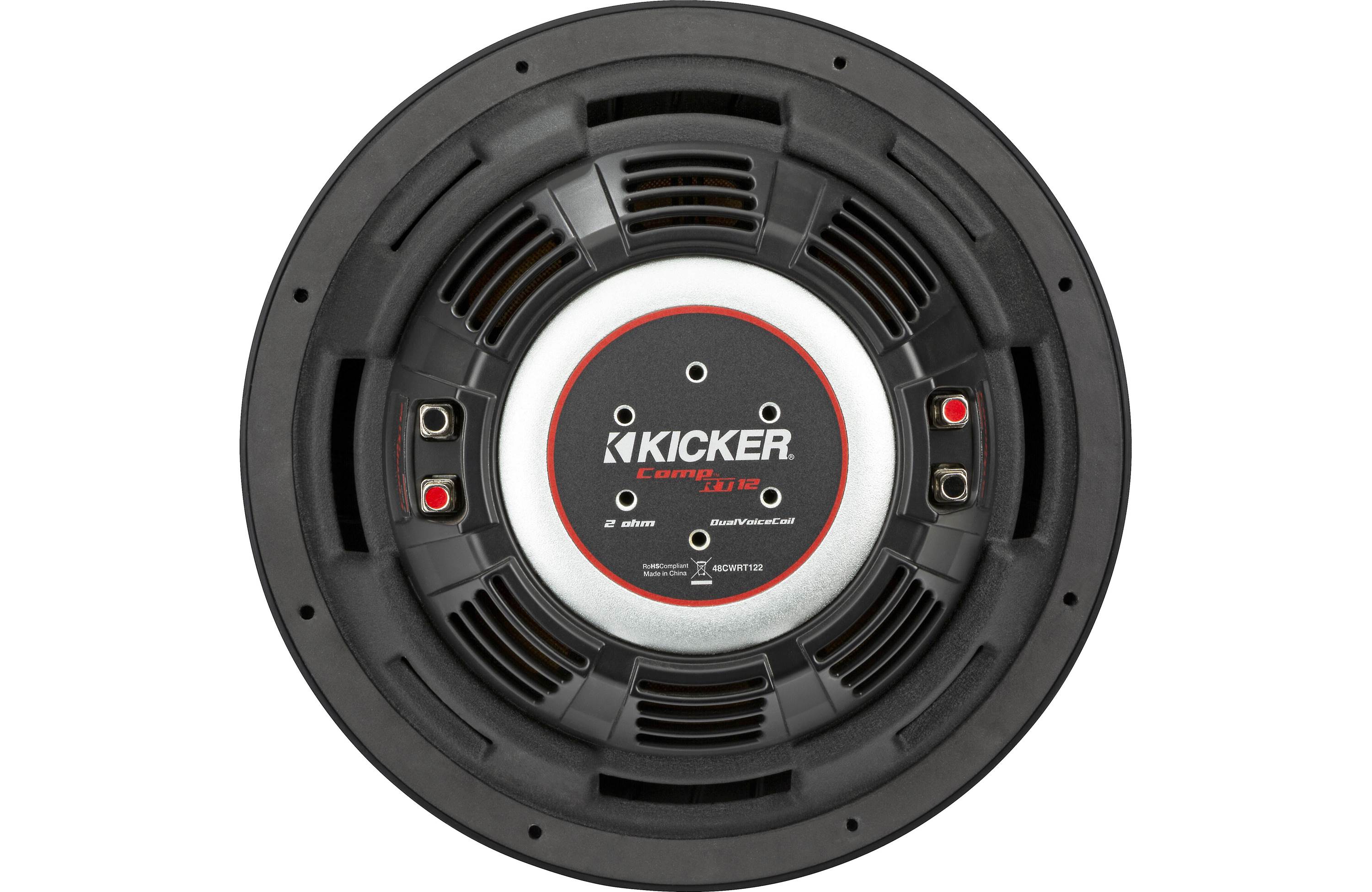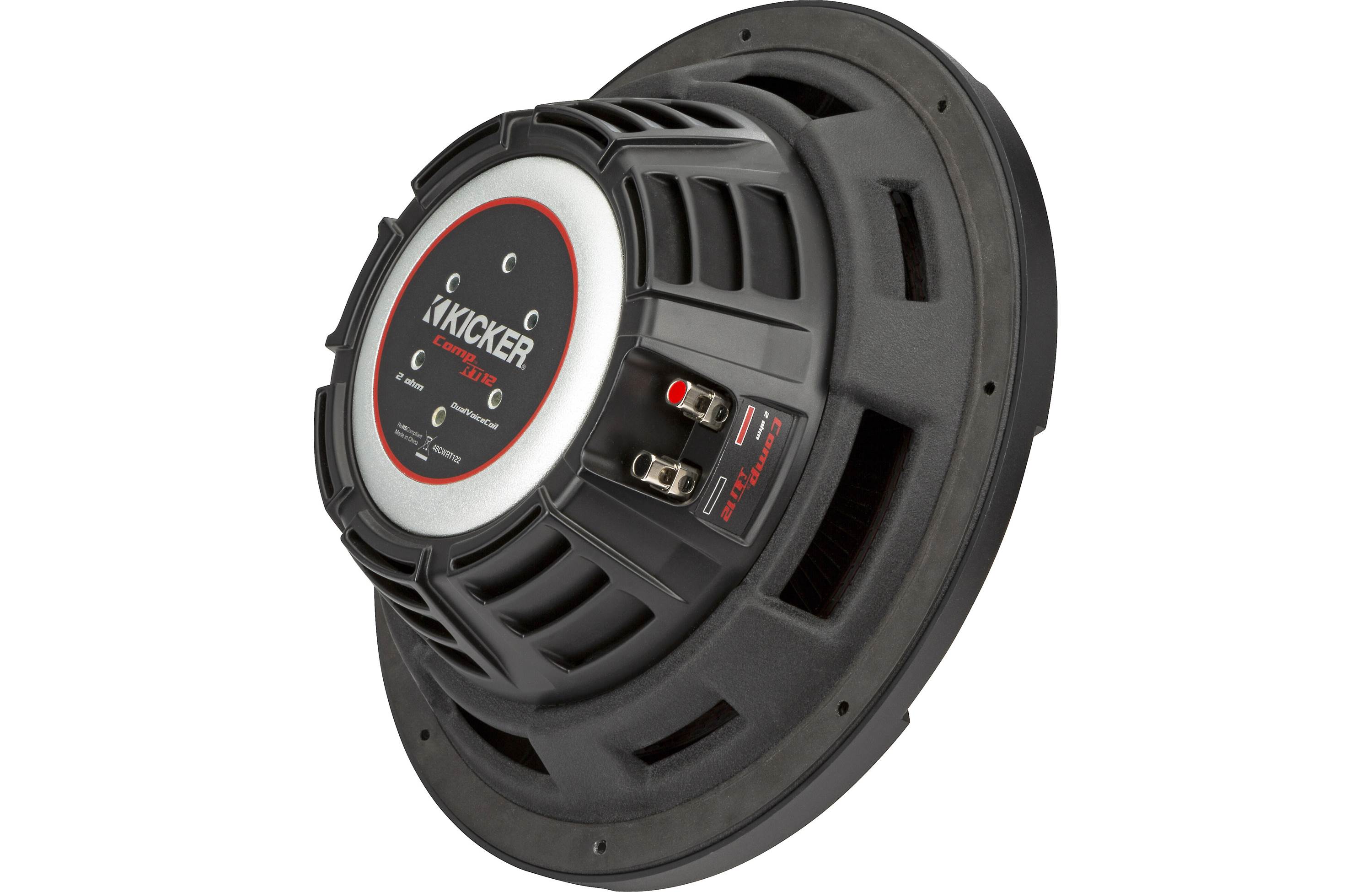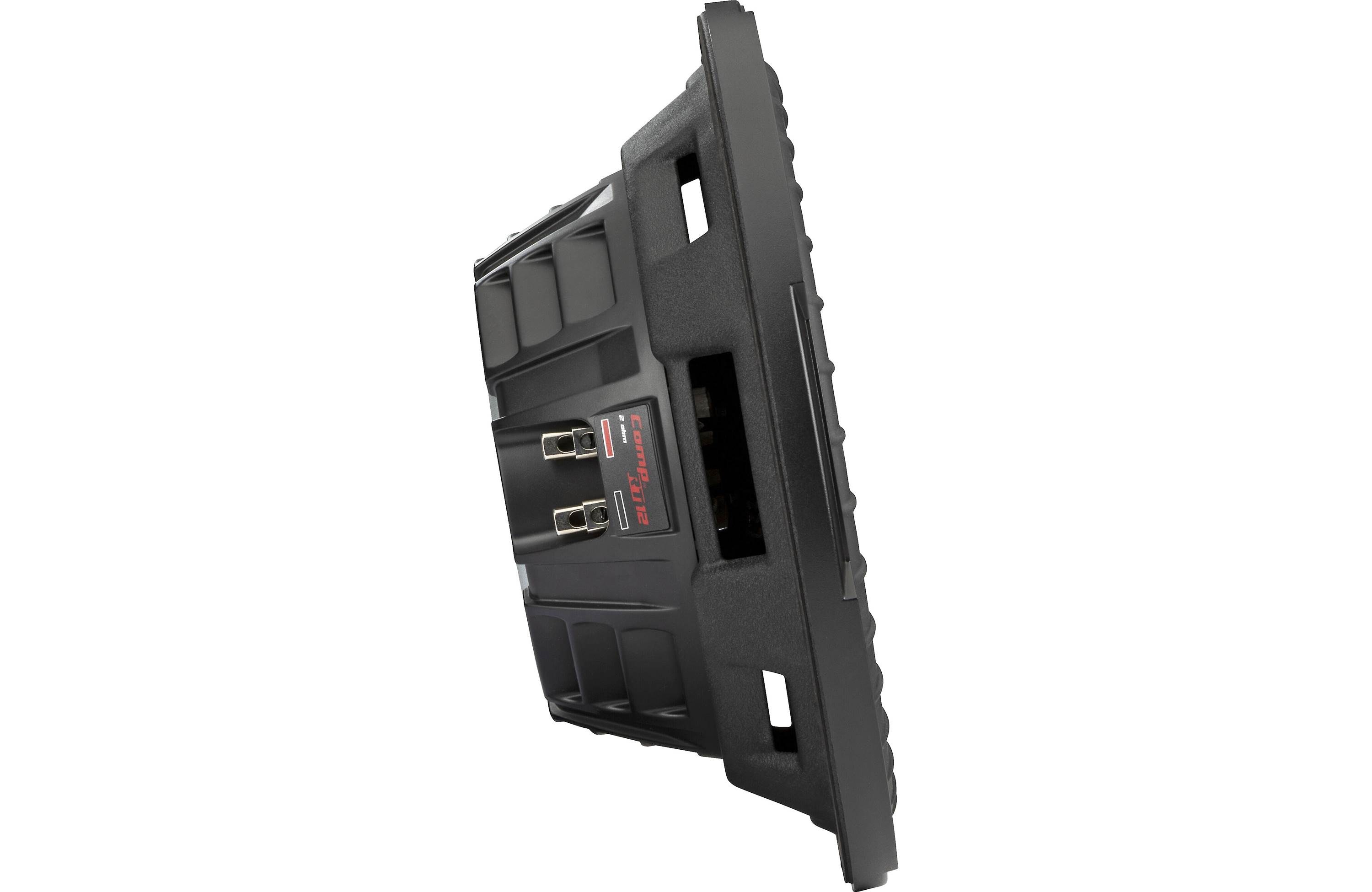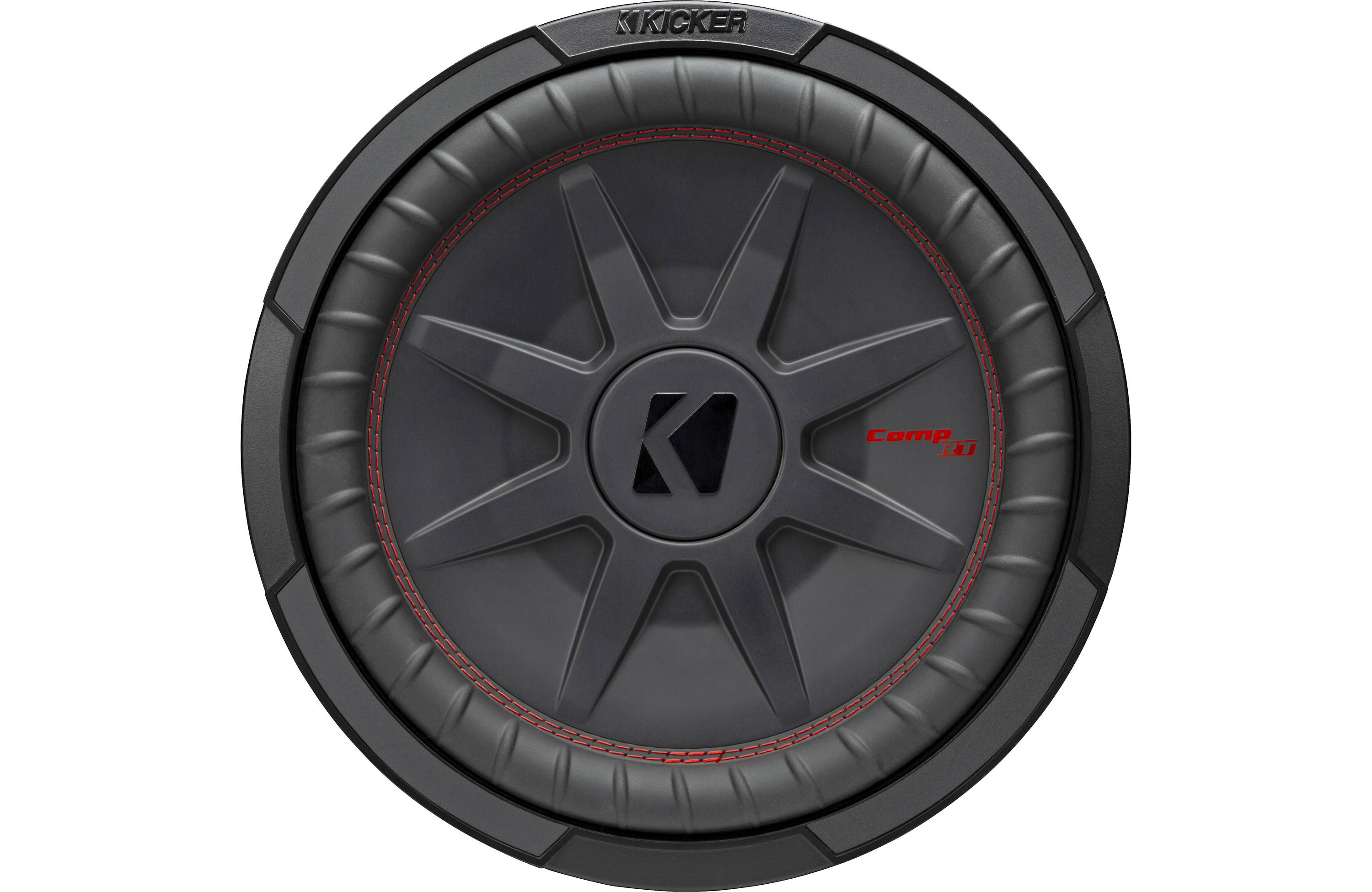 Kicker
Kicker 48CWRT122
Kicker 48CWRT122 - CompRT Series shallow-mount 12" subwoofer with dual 2-ohm voice coils
The CompRT line of ultra-thin subwoofers fits under your seat or behind your back bench with ease. Now even more efficient and sporting a slick, blacked-out cone, the CompRT® gives you all the bass in very little space!
12" CompRT 2 Ohm
The CompRT 12-inch Subwoofer is an all-weather thin subwoofer with a pair of 2-Ohm voice coils. With a mounting depth under four inches and plenty of power handling, this go-anywhere sub is as flexible as it is powerful. A UV-resistant cone and surround help make the CompRT sound great wherever the road (or trail) takes you.
A thick magnet structure reliably delivers huge power handling without affecting mounting depth. The specially designed UniPlate™ back plate and solid pole piece serve as a single heat-absorbing unit to provide excellent thermal management. With our custom SoloKon™ technology and the CompRT's unique framework, the sub sounds fat – but keeps it thin! To make our subs even more reliable, KICKER engineers developed Forced-Air Cooling™ to help our subs run 20 percent cooler than before.
Made to fit many systems
This sub handles up to 500 watts RMS so make sure you've got a solid amp to power it. You can wire the dual voice coils for either 1- or 4-ohm total impedance, giving you more wiring options when setting up your system. This versatile sub sounds great in sealed or ported enclosures.
The CompRT 12-inch Subwoofer works best with a sealed enclosure and 500 watts of recommended power.
12" shallow-mount subwoofer with dual 2-ohm voice coils
injection-molded polypropylene cone
rubber surround
power handling: 500 watts RMS (1000 watts peak)
frequency response: 25-500 Hz
sensitivity: 85.5 dB
top-mount depth: 3.75"
sealed box volume: 0.55 - 2.0 cu. ft.
ported box volume: 1.6 - 2.25 cu. ft.
grille not included