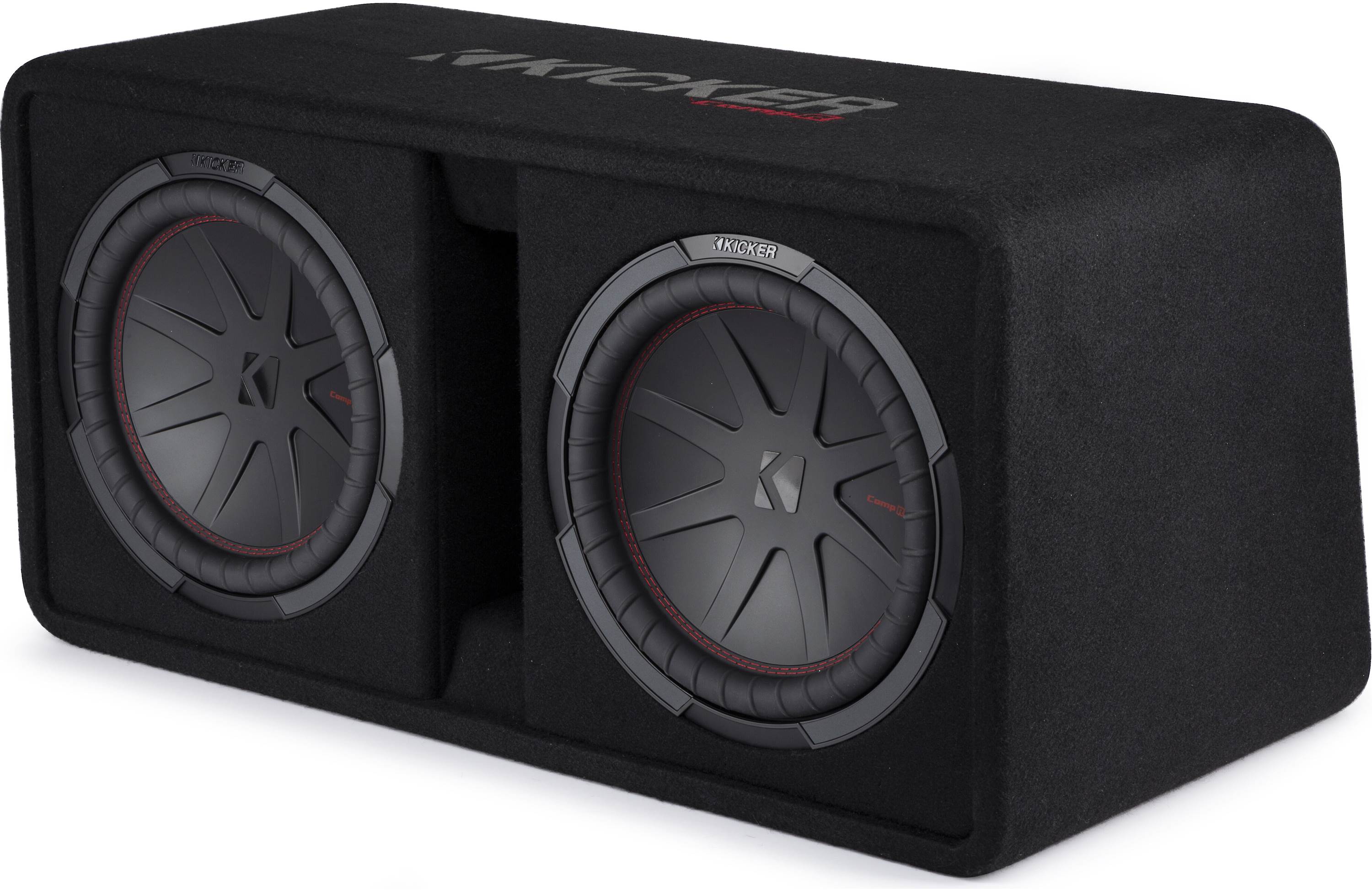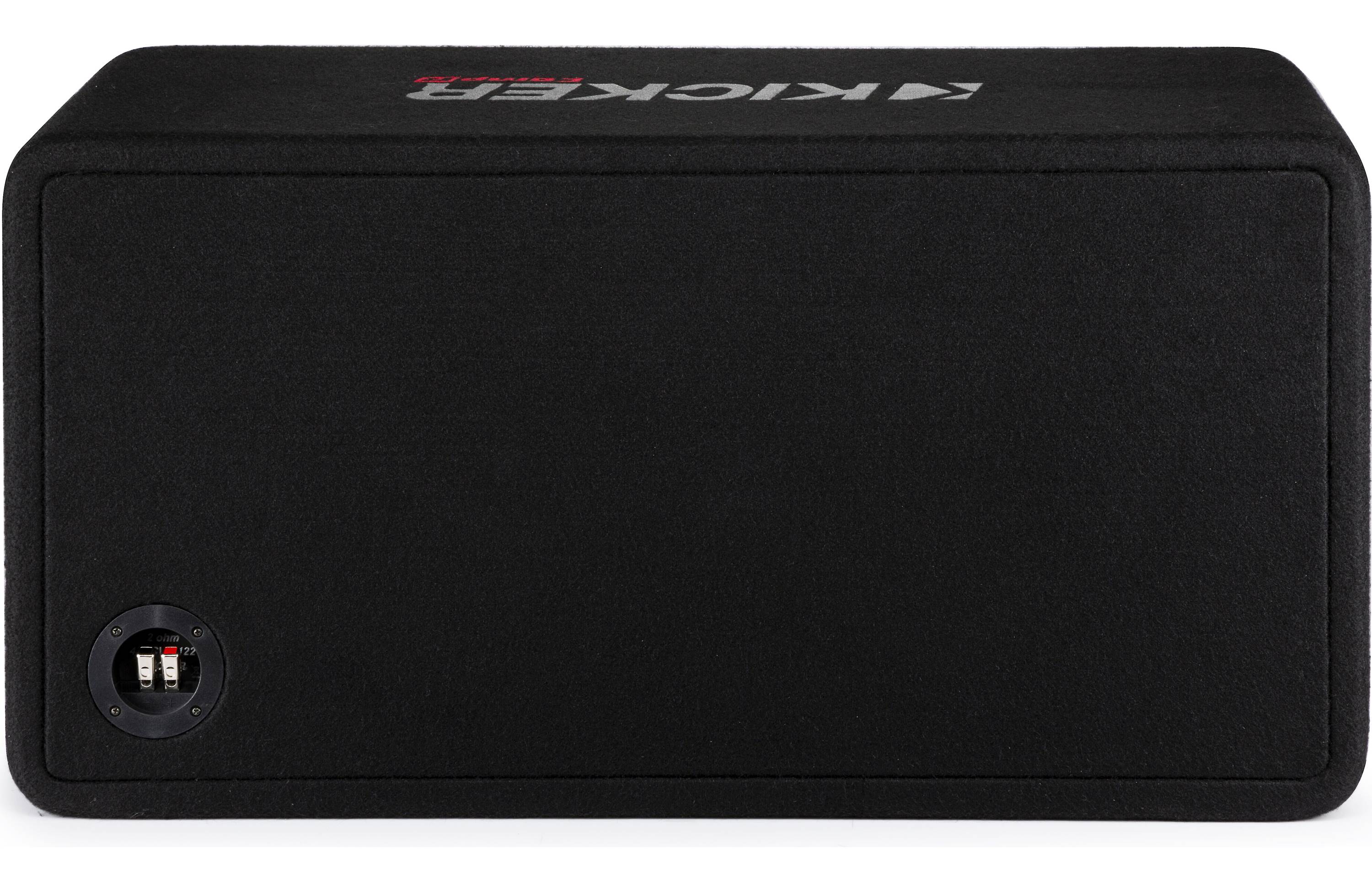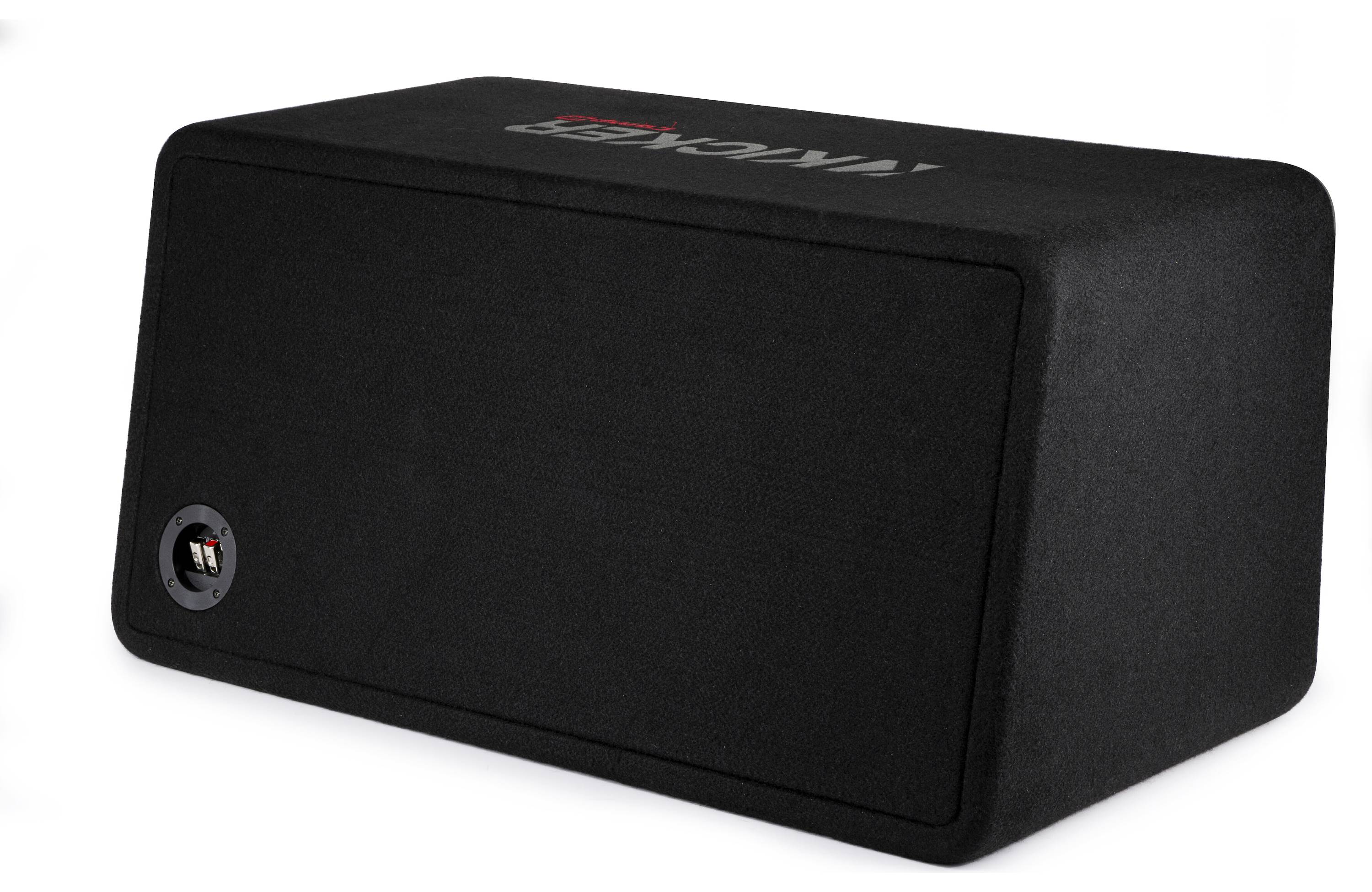 Kicker
Kicker 48DCWR122
Kicker 48DCWR122 - Ported enclosure with two 12" CompR® subwoofers
Dual 12" CompR 2 Ohm Enclosure
The CompR Dual 12-Inch Subwoofer Enclosure is the easiest way to get legendary bass in your ride. It is equipped with a single 2Ω terminal, making it easy to get the most out of your amp.
Built for extreme bass, this KICKER® sub box has extensive internal bracing, thick MDF construction and custom embroidery. An advanced suspension and heat management system helps to keep the bass powerful, deep and consistent. The CompR's signature red double stitching makes an outstanding bond between the improved Santoprene® surround and polypropylene woofer cone. Revolutionary SoloKon™ technology joins the cone to the vented back brace, creating a single integrated unit that both cools the motor and eliminates distortion.
To make our subs even more reliable, KICKER engineers developed Forced Air Cooling to help our subs run 25% cooler than before.
The front-facing tuned port raises the bar for acoustic efficiency, creating incredible bass levels, even with minimal amplifier power.
The CompR Dual 12-Inch Subwoofer Enclosure works best with 1,000 watts of recommended power.
Two hard-hitting CompR subs
Each 12" CompR subwoofer features a tough, polypropylene cone that stays rigid during intense play sessions so you hear accurate bass. A custom-designed back and top plate give the woofers plenty of room to travel, while the durable rubber surround helps to control cone movement during a heavy workout. These subs use extensive venting in their heavy steel baskets to shrug off heat, so you can count on reliable performance.   
Heavy-duty enclosure
Sturdy MDF construction ensures long-lasting performance from the enclosure, and the specially designed front-facing port enhances bass production without getting sloppy. The enclosure's 2-ohm impedance draws maximum power from your mono amplifier. This Kicker will handle up to 1000 watts RMS, so make sure you pick an amp that'll make those CompR subs happy.
ported enclosure with two 12" CompR subwoofers
MDF construction covered with carpet
2-ohm total impedance
power handling: 1000 watts RMS (2000 watts peak)
frequency response: 25-500 Hz
sensitivity: 95.8 dB
dimensions: 32.5"W x 16"H x 17"D1 x 13.75"D2