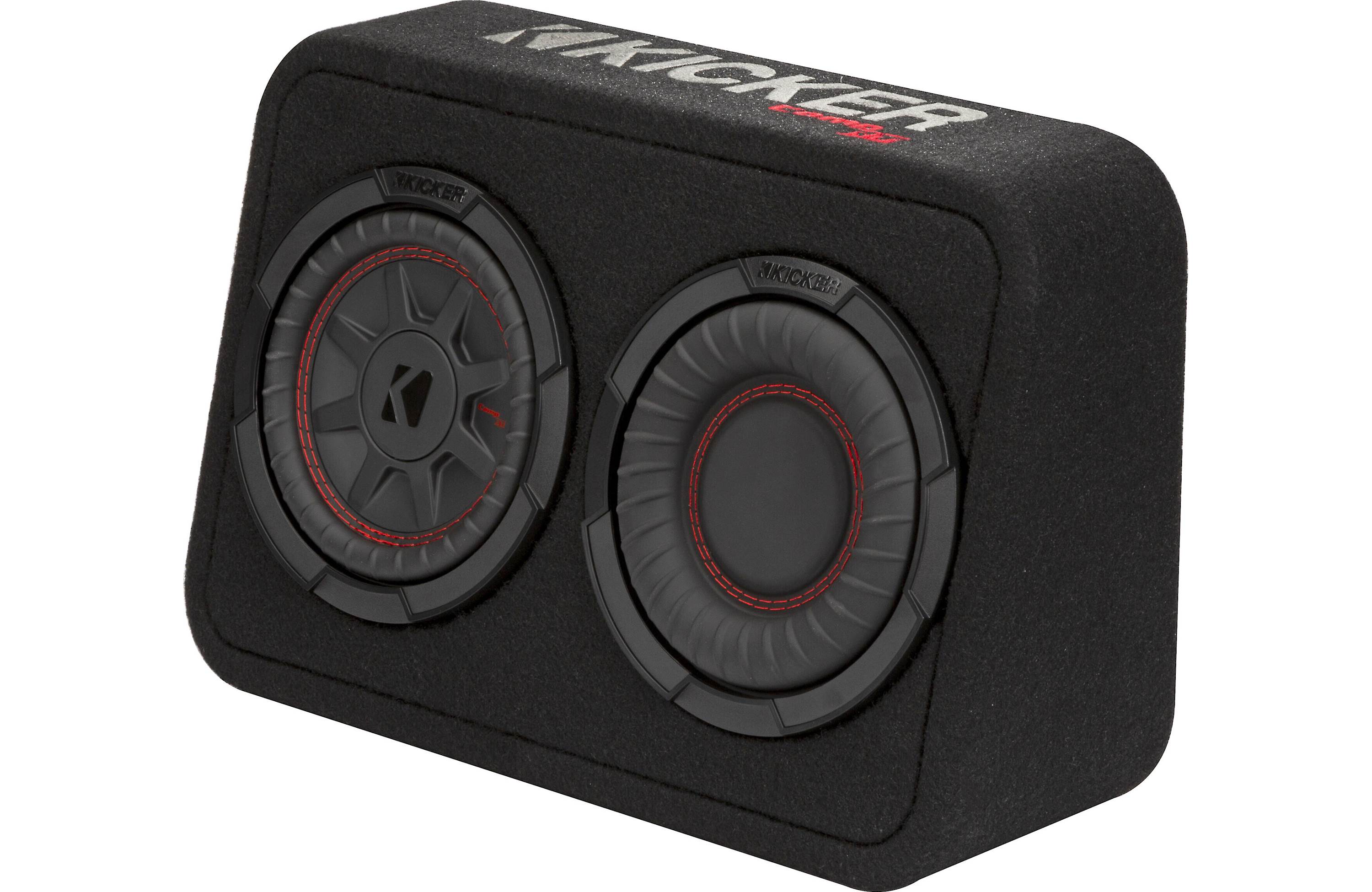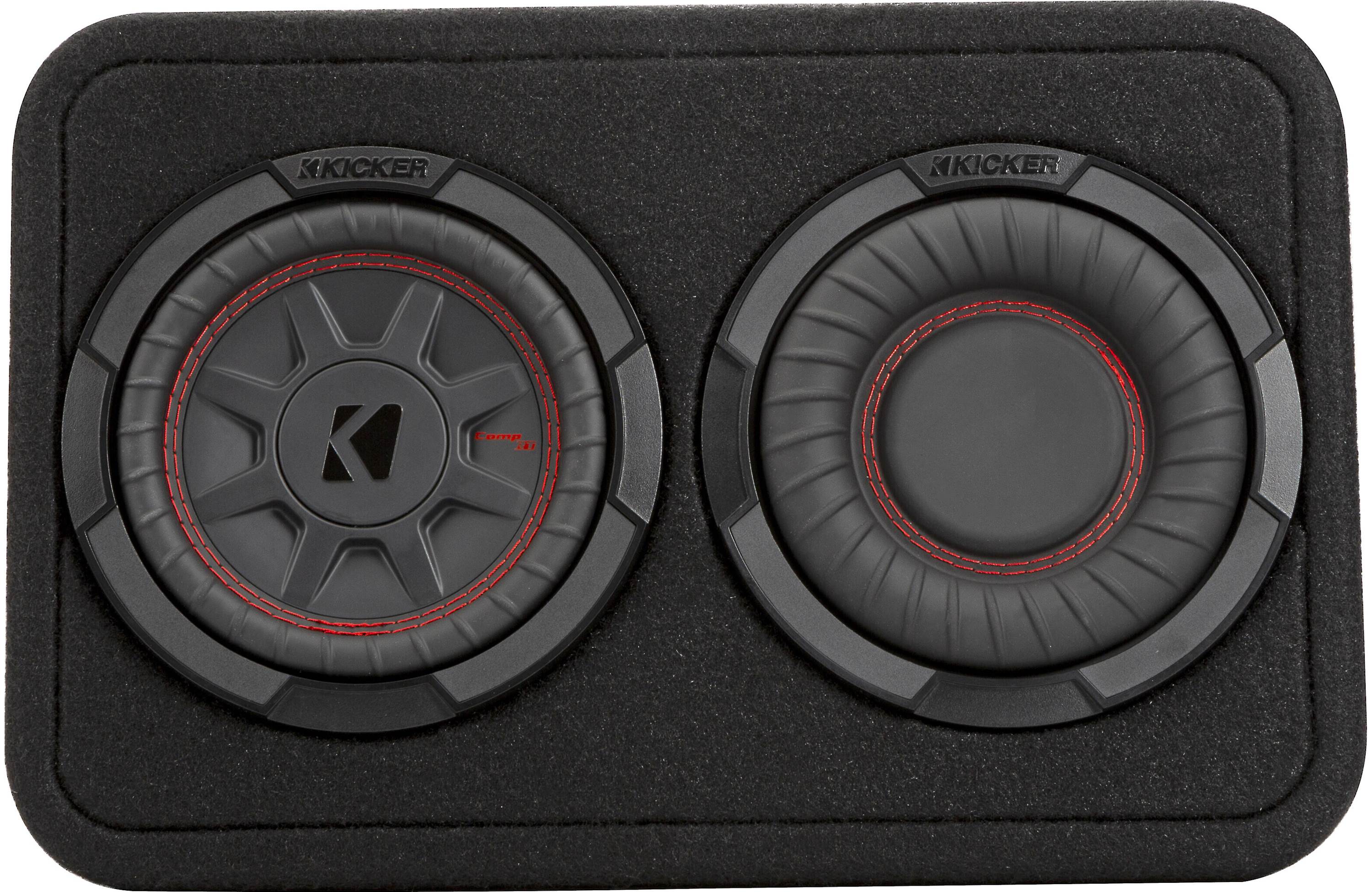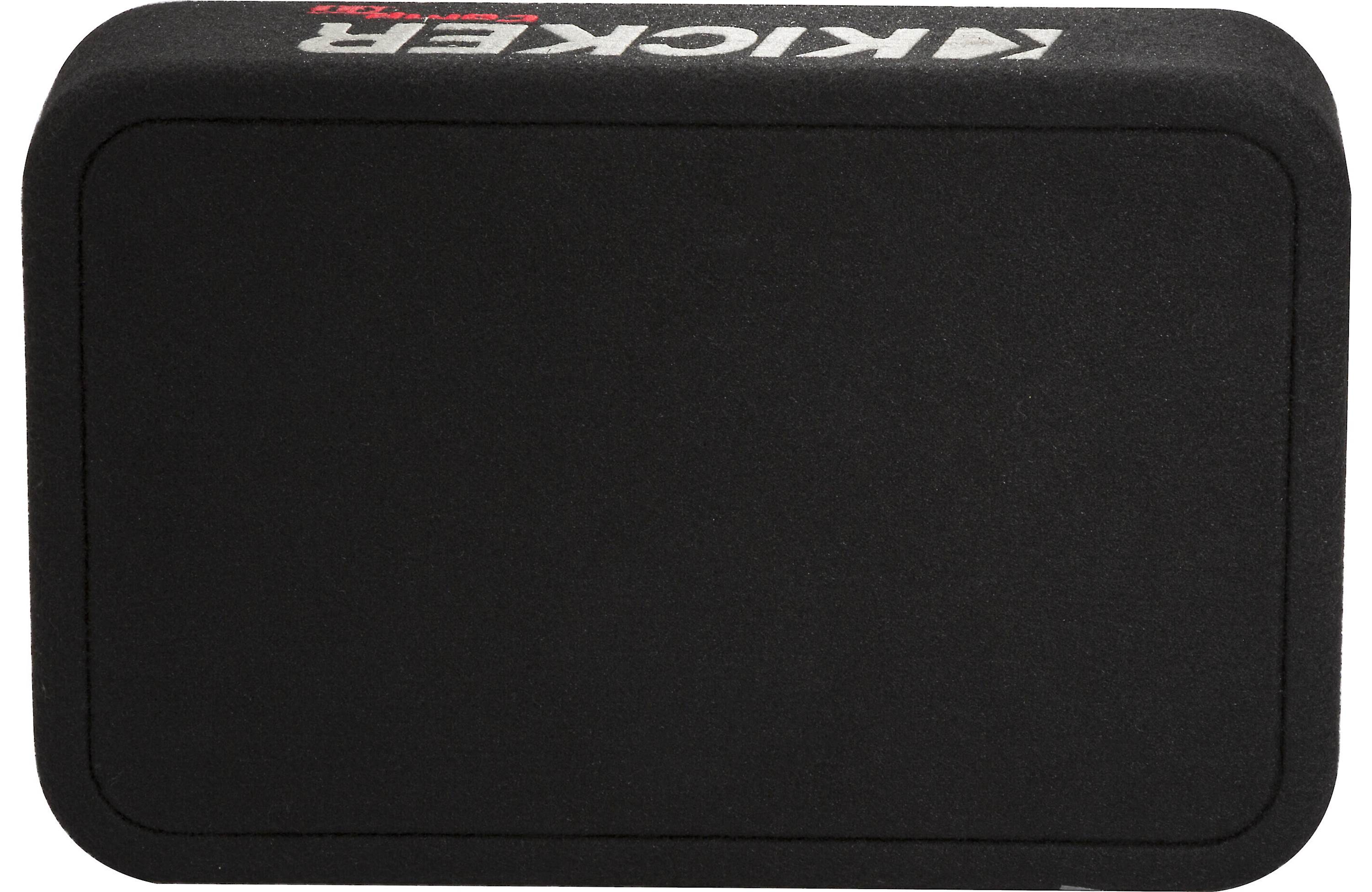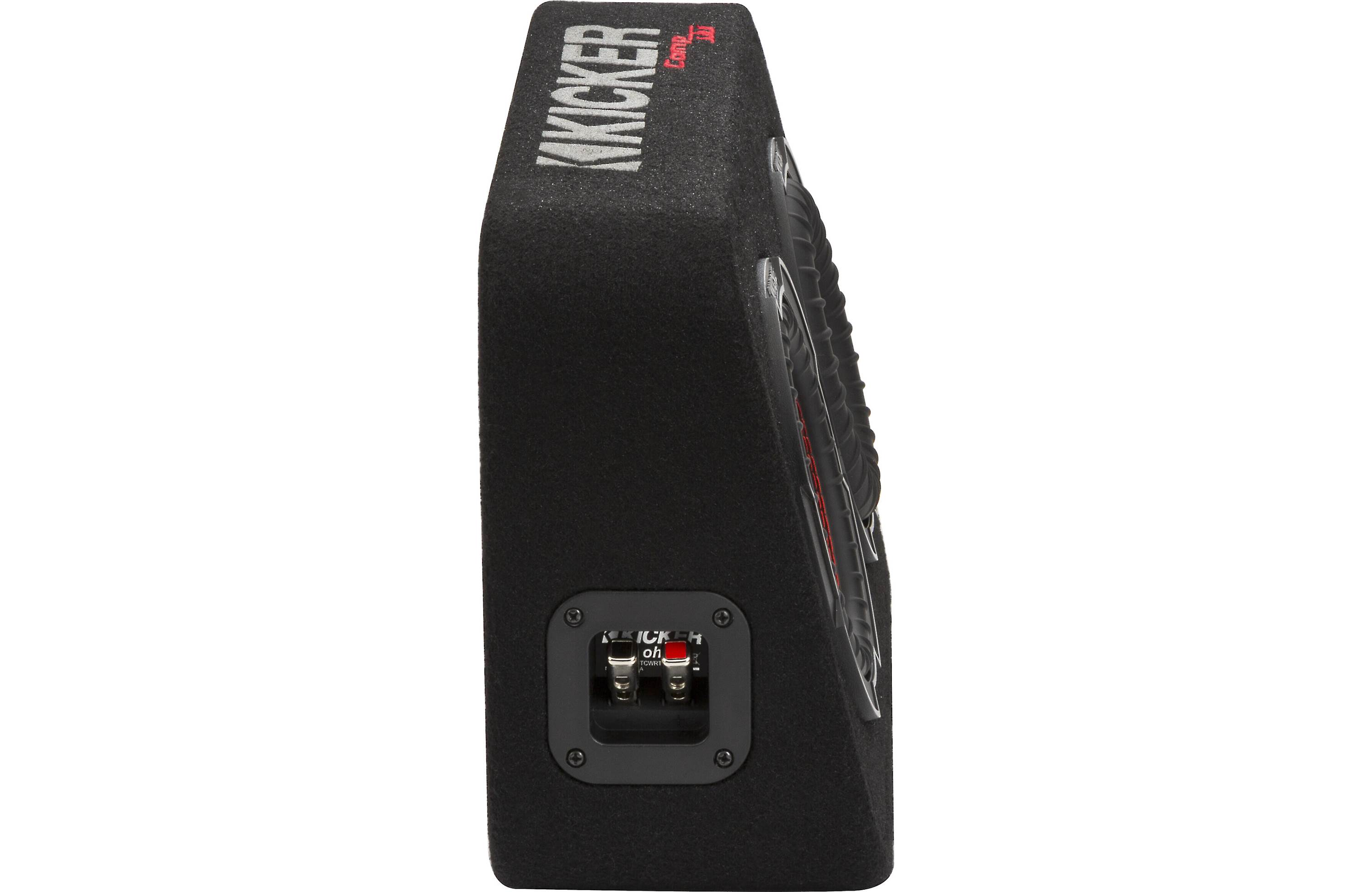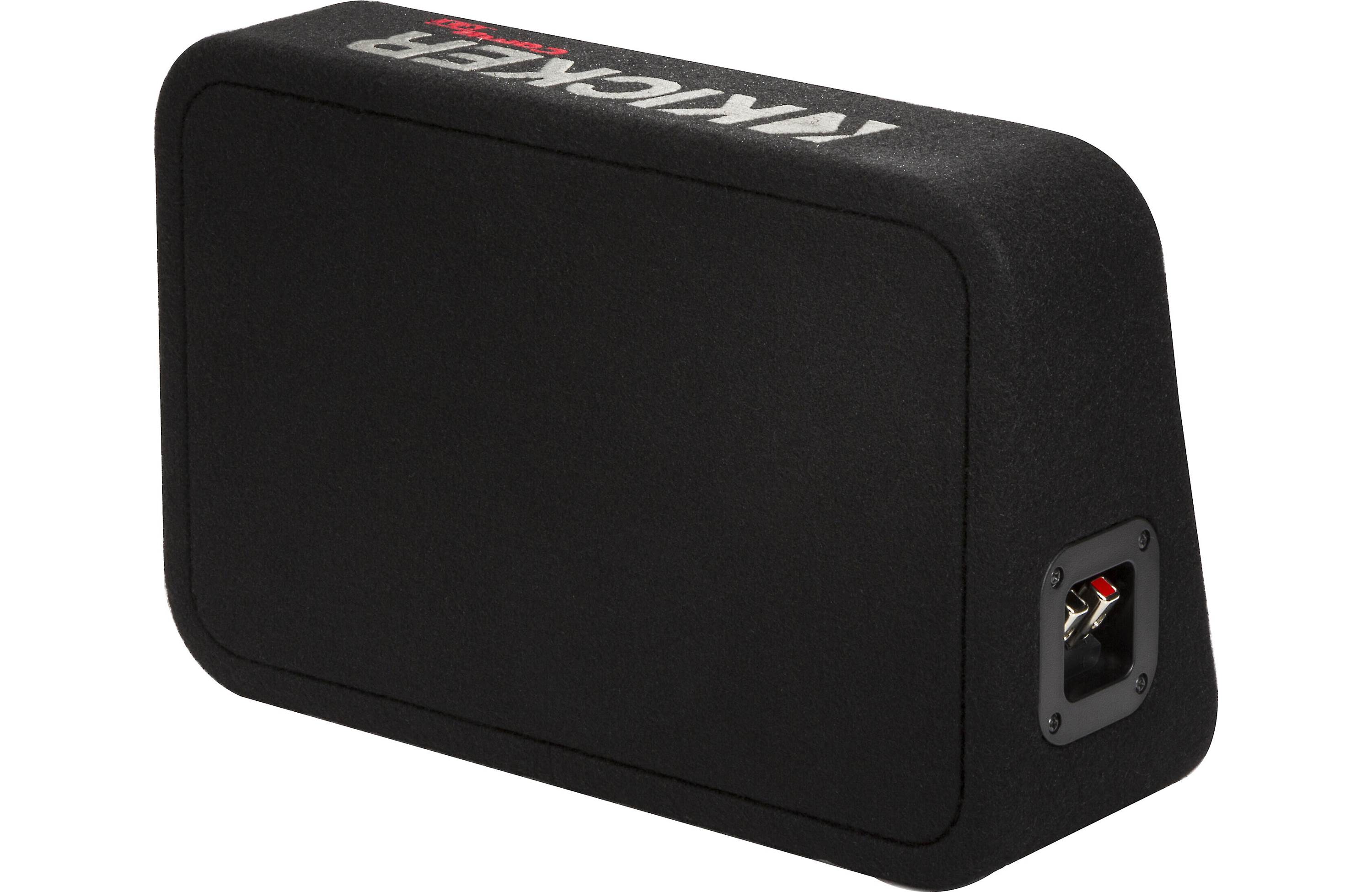 Kicker
Kicker 48TCWRT672
Kicker 48TCWRT672 - Truck-style sealed enclosure with single 6-3/4" CompRT® 2-ohm subwoofer and passive radiator
Now even more efficient and sporting a slick, blacked-out cone, CompRT® Loaded Enclosures deliver huge bass in a tiny space!
6.75" CompRT 2 Ohm Enclosure
The CompRT 6-3/4-inch Subwoofer Enclosure is the easiest way to get great bass under your seat, behind your back bench or in your cargo area. It comes loaded with a reFLEX™ passive subwoofer and CompRT active sub for extremely low bass, then carpeted and loaded with a single 2-Ohm terminal.
Built for extreme bass, this KICKER® sub box has extensive internal bracing, thick MDF construction and custom embroidery. The CompRT's signature red double stitching makes an outstanding bond between the improved Santoprene surround and polypropylene woofer cone. Revolutionary SoloKon™ technology joins the cone to the vented back brace, creating a single integrated unit that both cools the motor and eliminates distortion.
To make our subs even more reliable, KICKER engineers developed Forced-Air Cooling™ to help our subs run 20 percent cooler than before.
The CompRT 6-3/4-inch Subwoofer Enclosure works best with 150 watts of recommended power.
Good-looking and tough
The box's downward-firing design helps protect the sub from damage, and lets you place items on top of the cabinet to save space. Its sturdy medium-density fiberboard construction and rugged black carpet covering give the enclosure good looks that complement its performance.
sealed truck-style enclosure with one 6-3/4" CompRT subwoofer and passive radiator
3/4" medium-density fiberboard construction covered with carpet
2-ohm total impedance
power handling: 150 watts RMS (300 watts peak power)
frequency response: 30-500 Hz
sensitivity: 85 dB
dimensions: 15.25"W x 10"H x 5.75"D1 x 3.375"D2