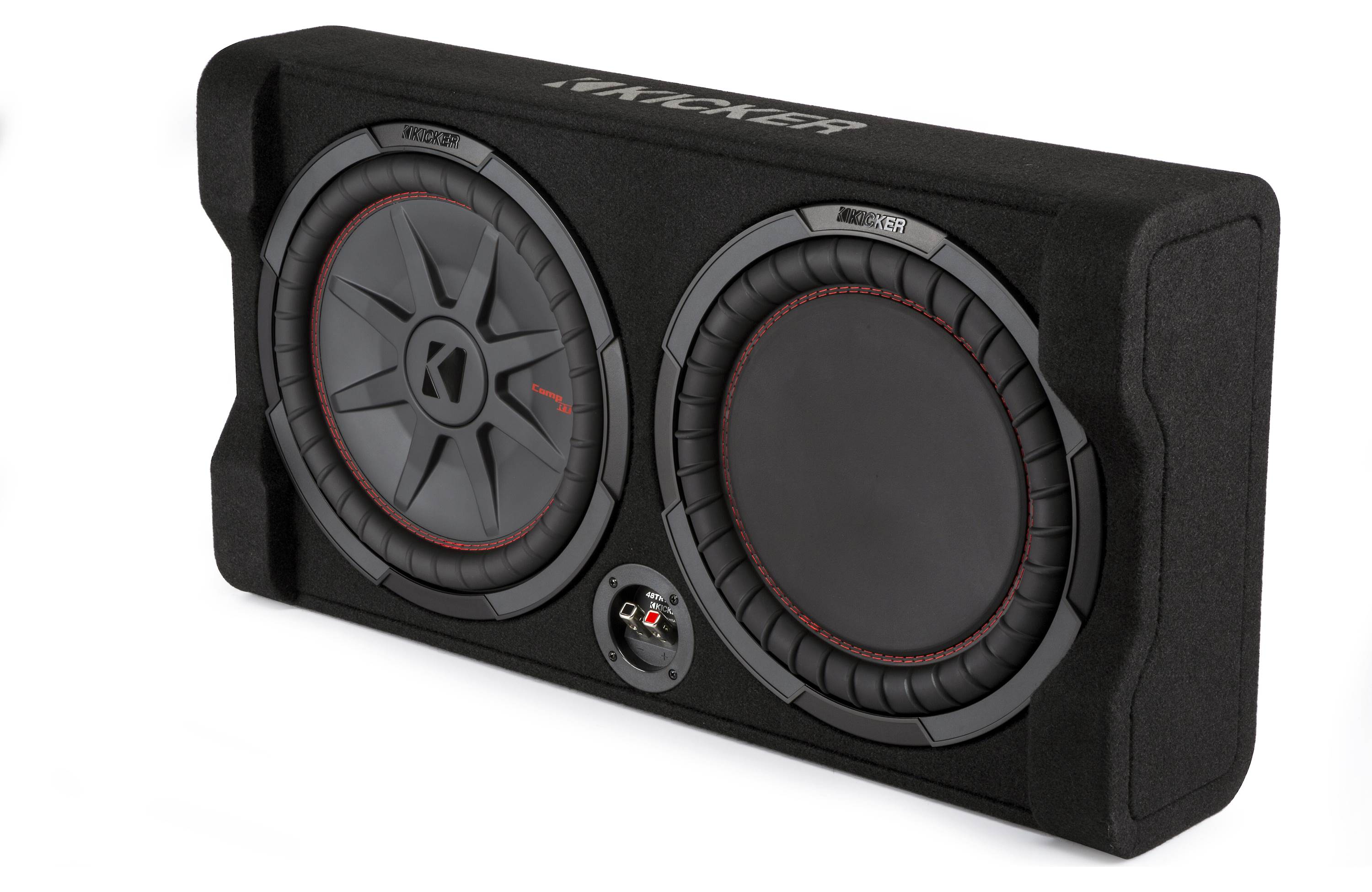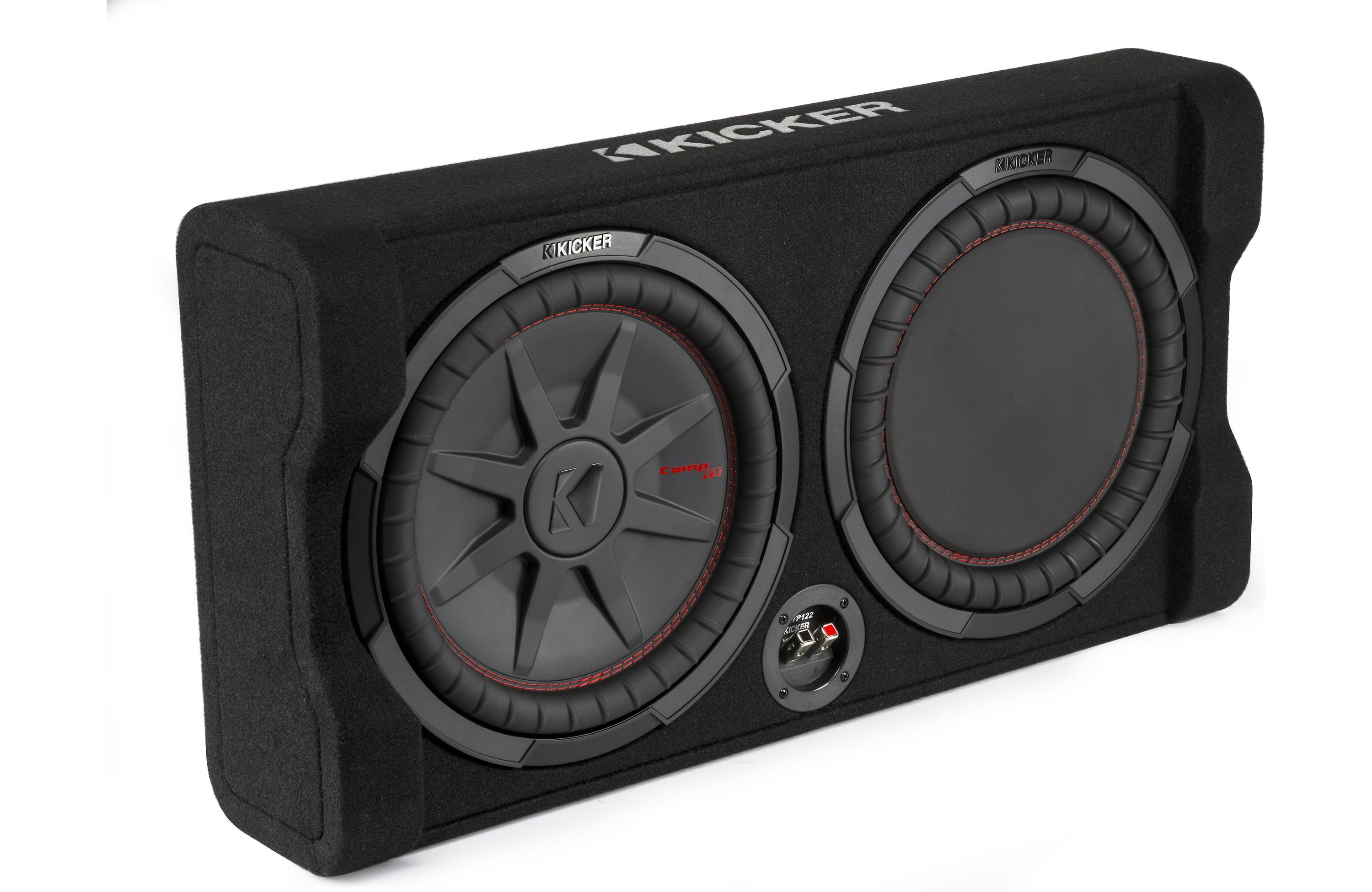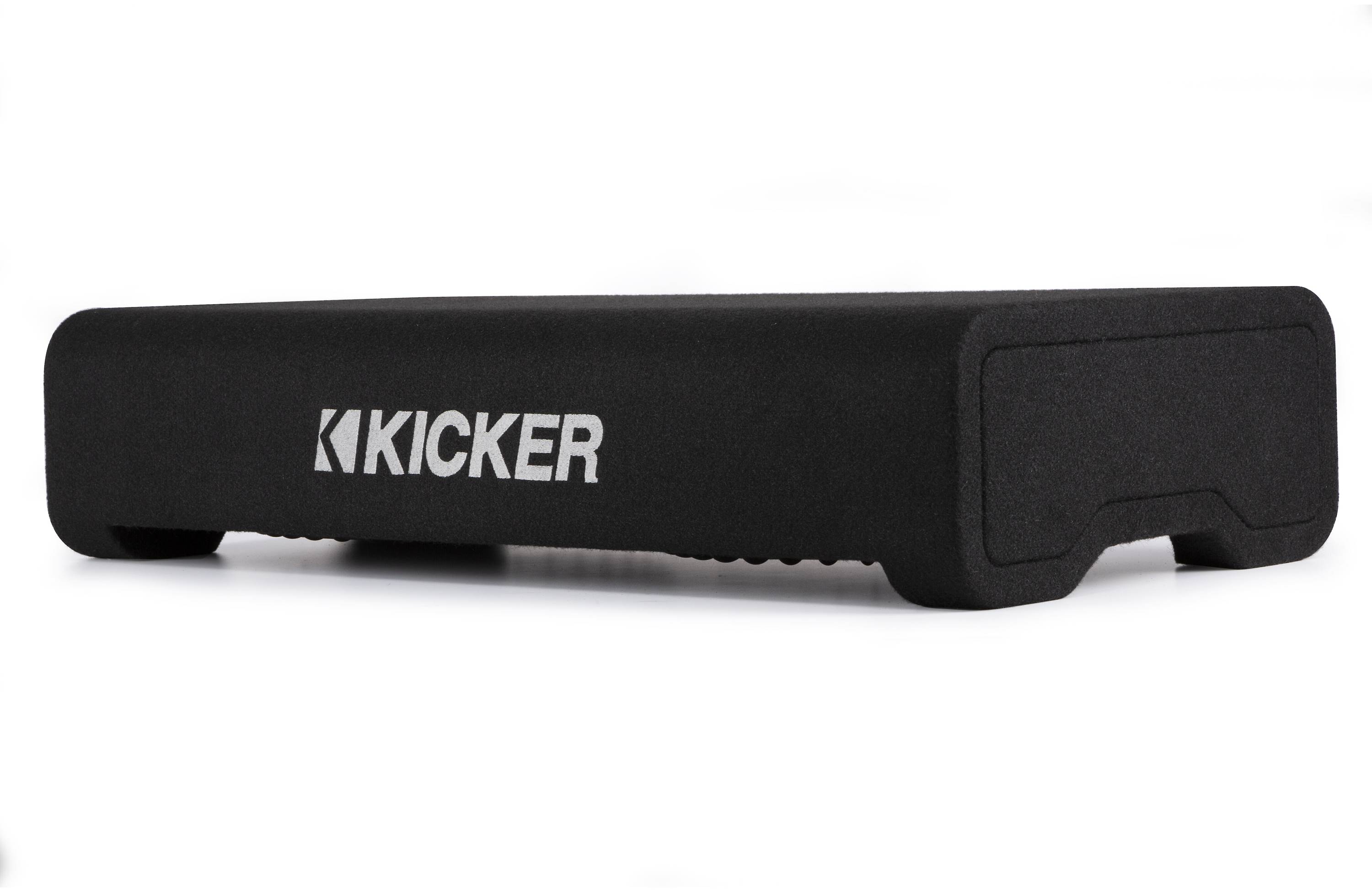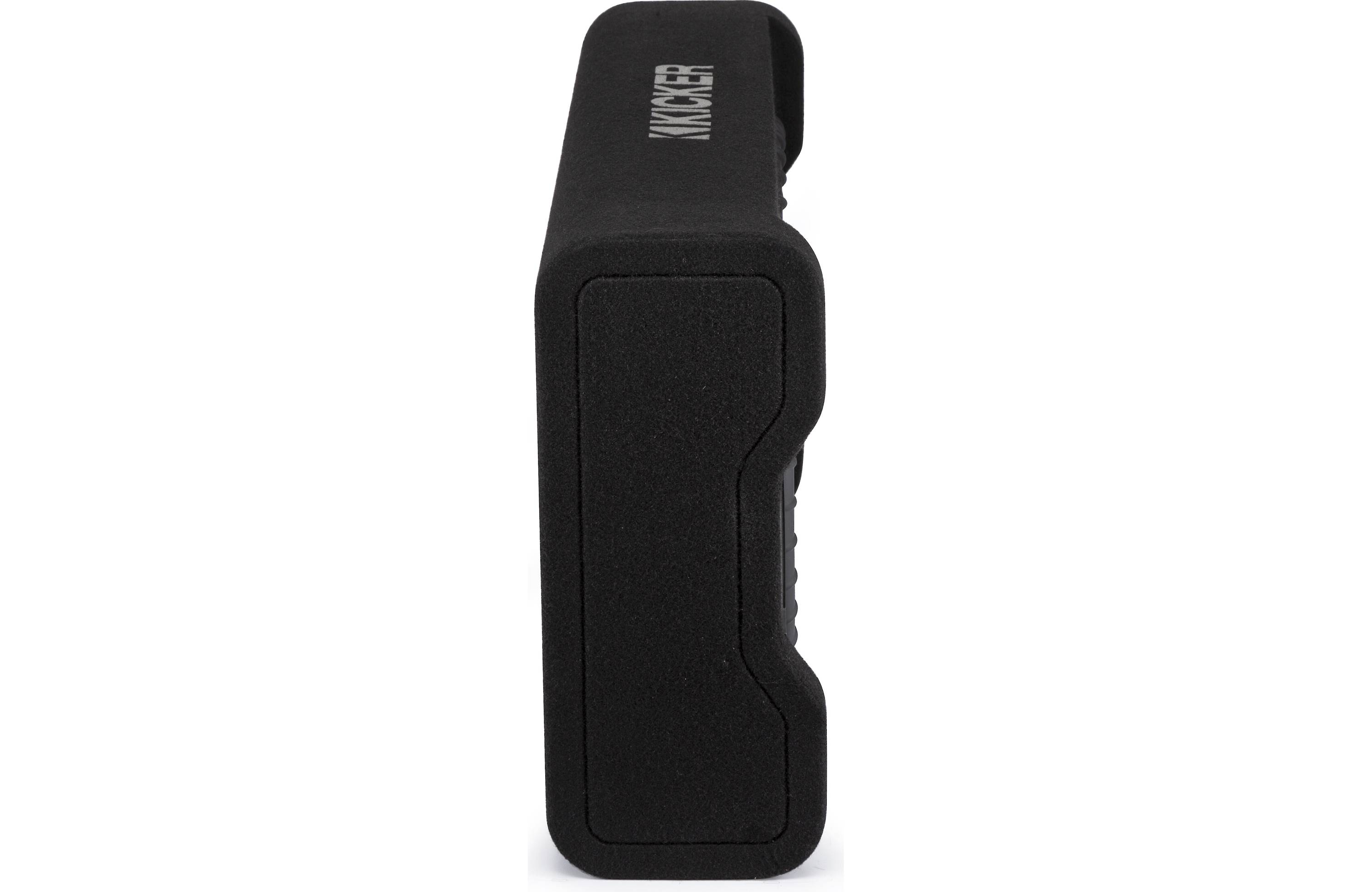 Kicker
Kicker 48TRTP122
Kicker 48TRTP122 - Sealed downward-firing enclosure with CompRT® 12" shallow-mount subwoofer and passive radiator
Enlarge your horizons with bigger bass
Kicker's TRTP122 loaded enclosure puts a low-profile CompRT 12" subwoofer and a 12" passive radiator in a downward-firing box that brings Kicker bass power to the crowded spaces of today's cars and trucks. The rugged sealed box was designed specifically for the subwoofer, so you can count on getting maximum performance, whatever you listen to. The second sub (called a "passive radiator") reacts to the air pressure produced by the active sub, reinforcing the low end without the noise of a ported enclosure.
Made to dish it out
The CompRT sub's tough injection-molded polypropylene cone gives it the stiffness to resist distortion when you're pushing the volume. Its rubber surround stands up to heavy use, and combines with a specially-designed back plate to give you more excursion (which equals more bass) than other skinny subs. This sub handles up to 500 watts RMS, so you'll get the kind of bass response that brings the best out of your music.
Good-looking and tough
The box's downward-firing design helps protect the sub from damage, and lets you place items on top of the cabinet to save space. Its sturdy medium-density fiberboard construction and rugged black carpet covering give the enclosure good looks that complement its performance.
sealed downward-firing enclosure with one CompRT 12" subwoofer and passive radiator
3/4" medium-density fiberboard construction covered with carpet
2-ohm total impedance
power handling: 500 watts RMS (1000 watts peak power)
sensitivity: 98 dB
frequency response: 25-500 Hz
dimensions: 27.5"W x 6.125"H x 14.625"D