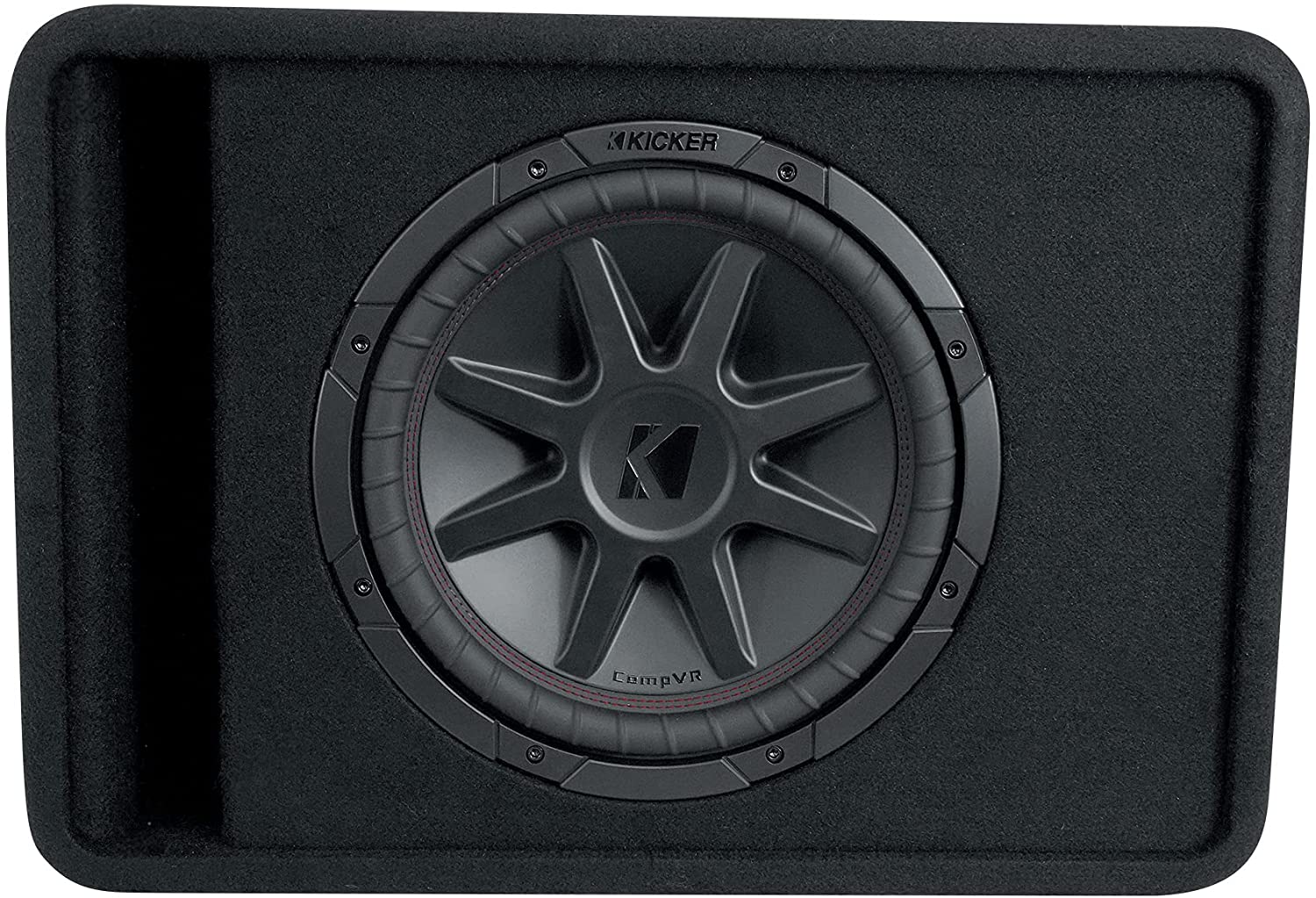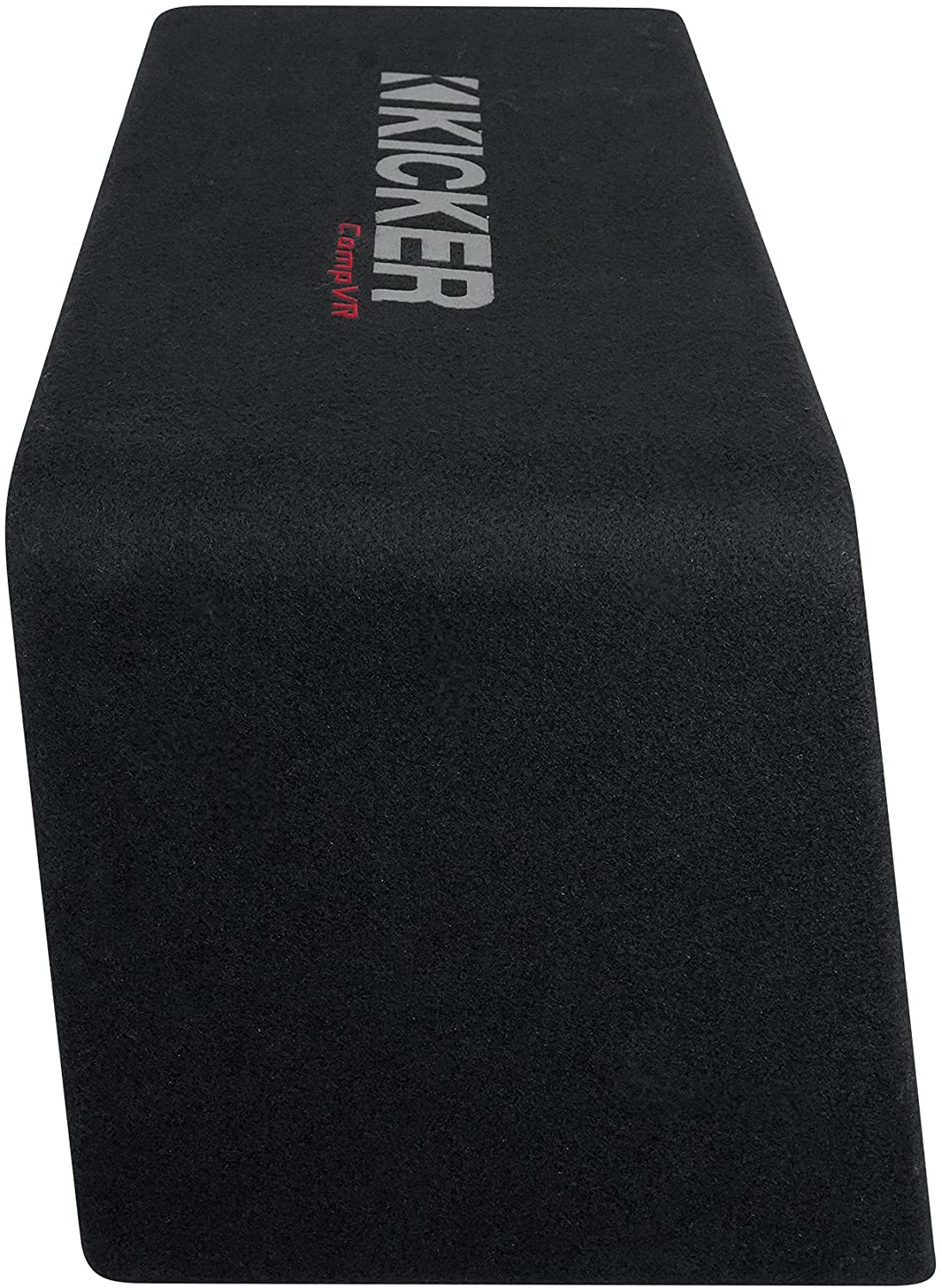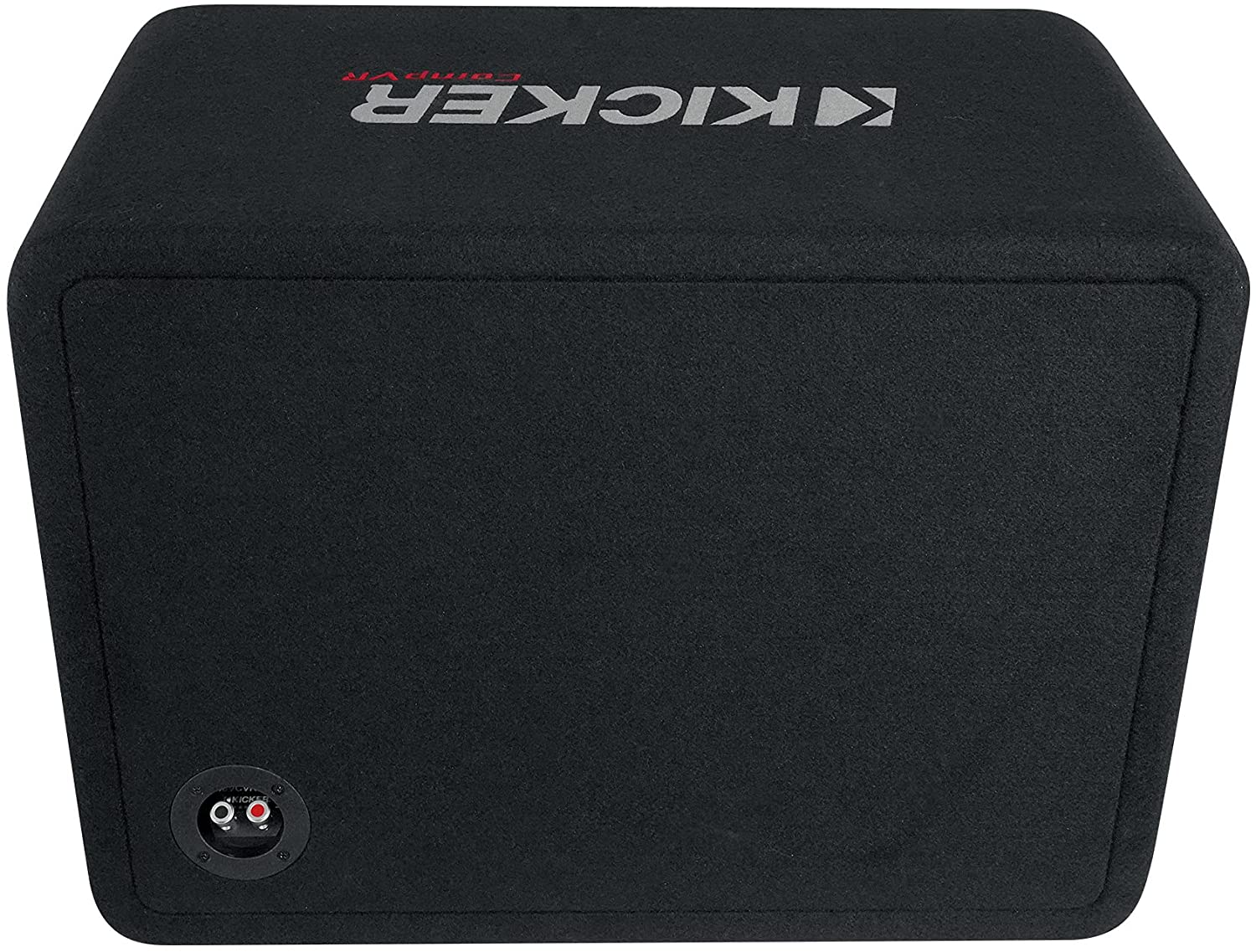 Kicker
Kicker 48VCVR122
Kicker 48VCVR122 - 12" CompVR Enclosure
CompVR 12" (30cm) single subwoofer in Vented Enclosure, 2-Ohm, 400W
12" CompVR 2 Ohm Enclosure
KICKER CompVR subwoofers are engineered with an advanced heat management system. Perimeter venting allows air to circulate while our UniPlate™ system redirects even more heat away from the motor. You get a cool, reliable speaker that lasts and lasts.
Custom embroidery and thick black carpeting give the enclosure a sleek, refined look. The front-facing tuned port raises the bar for acoustic efficiency, creating incredible bass levels with minimal amplifier power.
The CompVR 12-inch Subwoofer Enclosure works best with 200-400 watts of recommended power. 
TYPE:
single
NO. OF WOOFERS/SIZE (in, cm):
(1) 12, 30
IMPEDANCE (Ohms):
2
Recommended Amplifier Power (watts RMS)
200-400
Peak Power (watts, per ANSI/CTA-2031-A)
800
SENSITIVITY (dB 1w/1m):
95
BOX TOP DEPTH (in, cm):
11-3/8, 28.9
BOX BOTTOM DEPTH (in, cm):
14-1/2, 36.8
BOX HEIGHT (in, cm):
16, 40.6
BOX WIDTH (in, cm):
23, 58.4