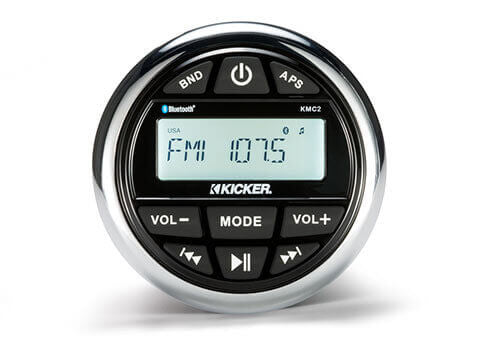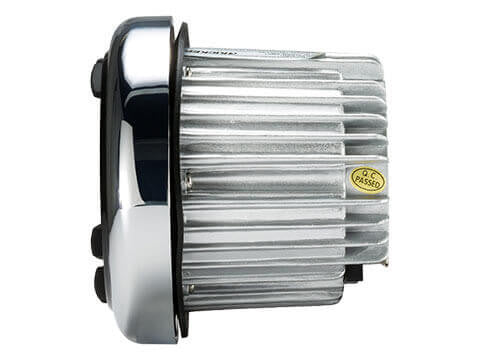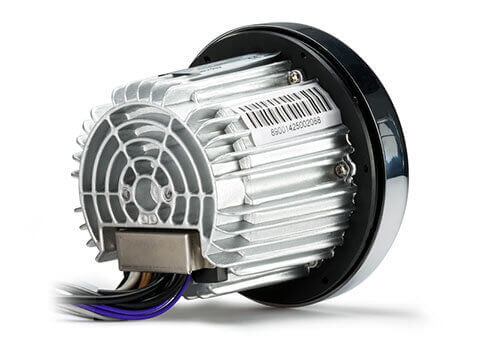 Kicker
Kicker KMC2 Media Center (KMC2)
Kicker KMC2 - Kicker KMC2 Media Center - KMC2 Multi-Media Gauge-Style Marine Receiver w/Bluetooth®
Weather-Resistant Multi-Media Gauge-Style Receiver w/Bluetooth®!
KMC2
The KMC2 Media Center is a simple, effective solution when you want great tunes in a compact footprint.
Equipped with an easily readable screen, over 200 watts of peak power and several audio inputs (including USB and Bluetooth), this durable Media Center is ready for some fun on the water!
Fits in Gauge Opening
IPX6 Certification
Uses USB, RCA, AM/FM and Bluetooth Audio Sources
USB Audio Playback or Charging
Two Sets of RCA Outputs
Compatible with PXiRCX Remote Control
Diameter (in, mm) - 4-1/2, 113
Mounting Depth (in, mm) - 4, 101
Mounting hole cutout (in, mm) - 3-5/8, 92.1