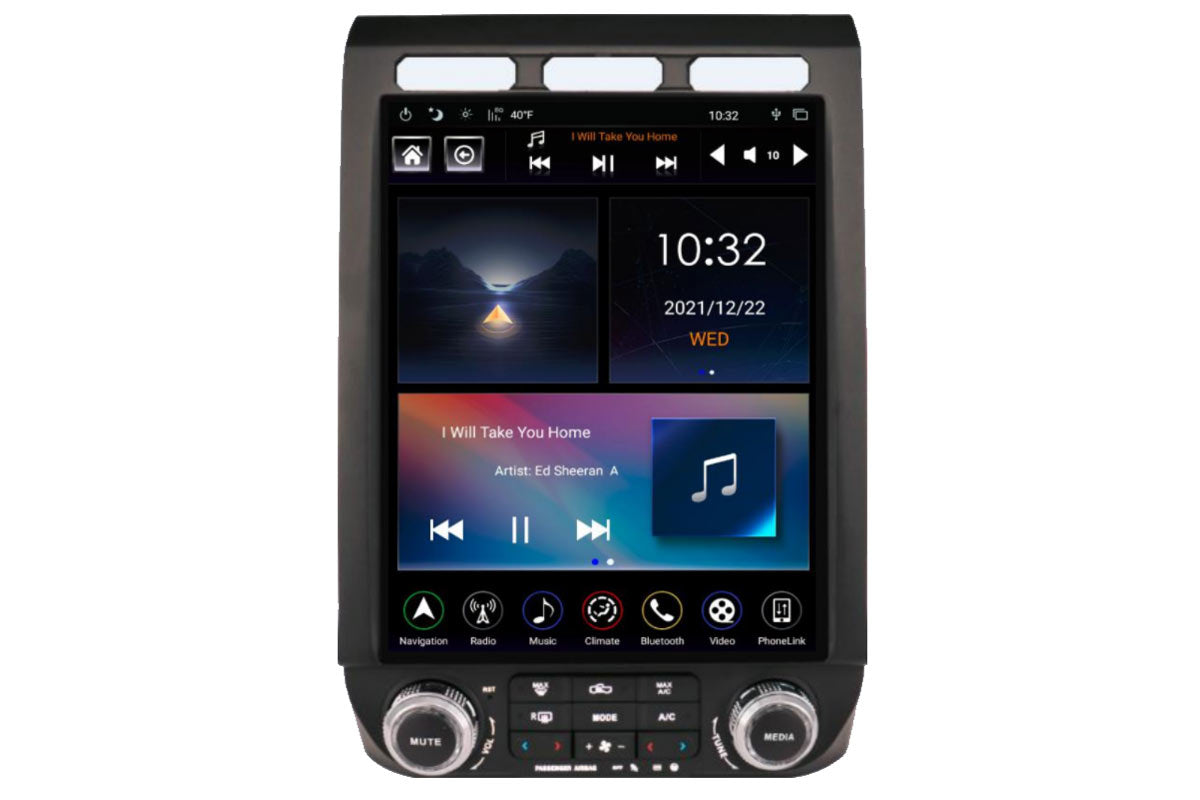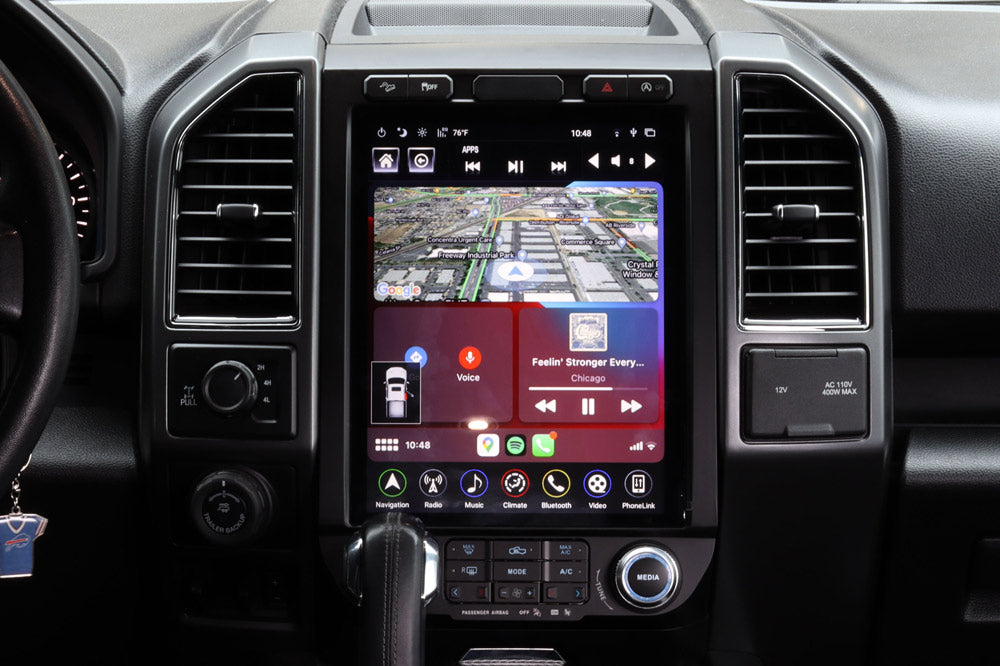 LinksWell
LinksWell TS-FDED12-1KB-5B
GEN 5 "T" Style for 2018-20 Expedition / 2017+ SD Work Truck
The Linkswell GEN5 T-Style multimedia center replaces the factory display screen and climate control center in select Ford F-Series pickups, enhancing the dash with a 13-inch, multi-touch panel encased in a factory-match bezel. The climate controls are now embedded into the bezel, allowing the driver to access all related features, as well as physical volume and tuning knobs.
Third generation "Tablet-style" form factor
Upgraded DSP & EQ
Physical A/C Controls, Volume and Tuning Knobs
Wireless CarPlay/Android Auto
RCA and TOSLINK (optical) outputs
5.2v USB charging
Master Bluetooth System: Hands Free Calling, Music Streaming, and control outboard devices
Use Google Maps/Waze or other apps for LIVE navigation
AM/FM Radio (18 FM Presets, 12 AM Presets, Plus "My Favorite Station" Buttons)
On-Screen Ambient Lighting, Factory Massaging Seats, Heated/Cooled Seat Controls
Watch Movies through USB Ports (PIP Option)
Wifi Capabilities: .4/5 GHZ compatible, Search Internet, Receive and Send Emails, Catch up on your Facebook Accounts, etc. (requires hotspot or phone for internet)
Settings Tab to personalize your radio to features on your vehicle
Apps Tab: Download your favorite Apps on the Android 9 Tablet
3 Camera Inputs: Rear, Front & Right
HDMI output
Accommodates two or three factory switches – blank plates are provided for switch locations
13″ HD touch screen Android Tablet
4 GB RAM
64GB Memory
HDMI Output
AM/FM tuner w/RDS
1080P Video
4X45 Watt built-in amplifier
3 USB Inputs (retains 1 Factory, 2 universal)
Retain vehicle's factory 360 (optional)/reverse cameras
Add aftermarket front, rear or right cameras (optional)
Display factory parking sensors (if equipped)
WI-FI for web browser, app download and use.
Great option to replace failing factory APIM or ACM modules!