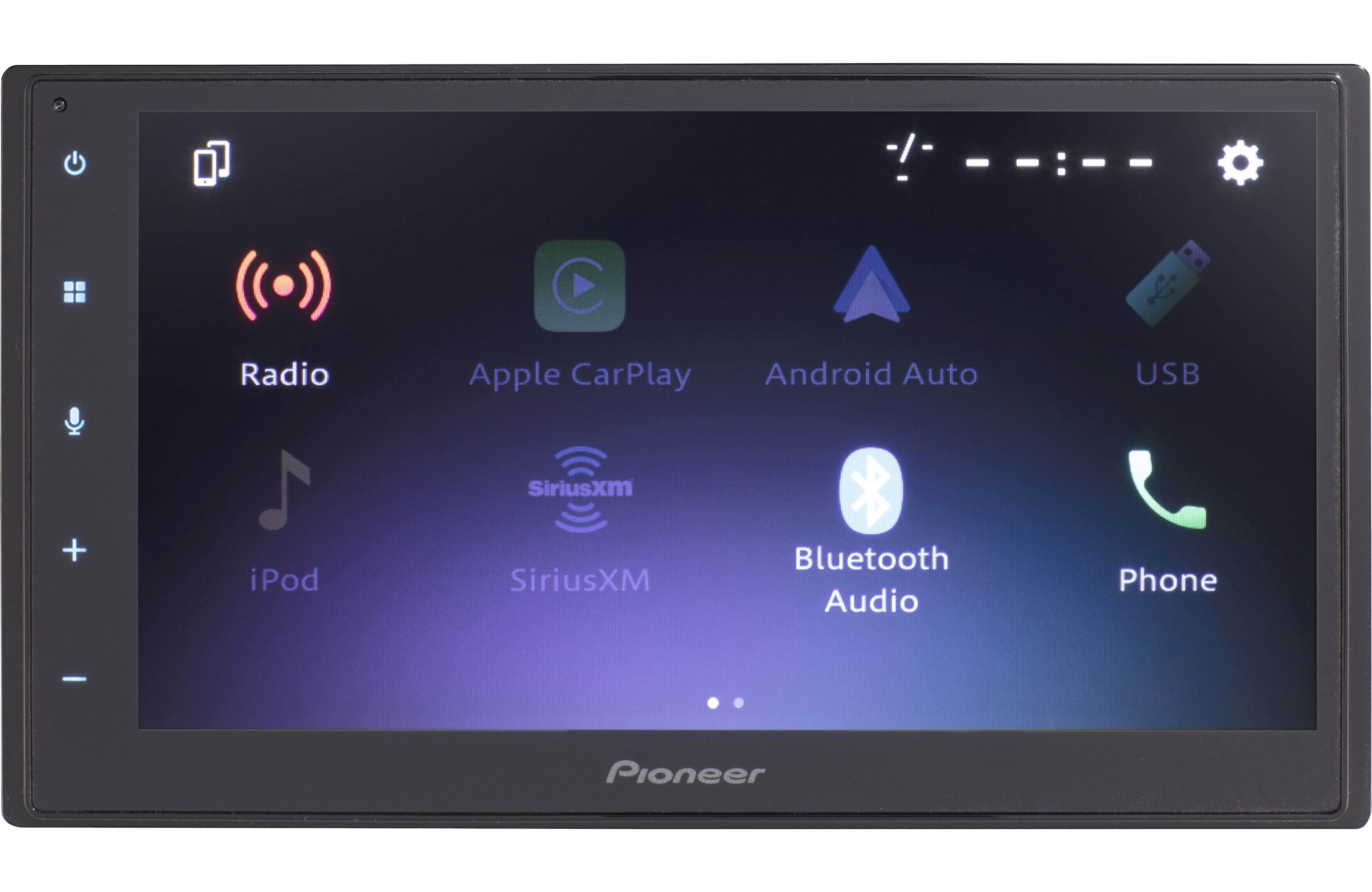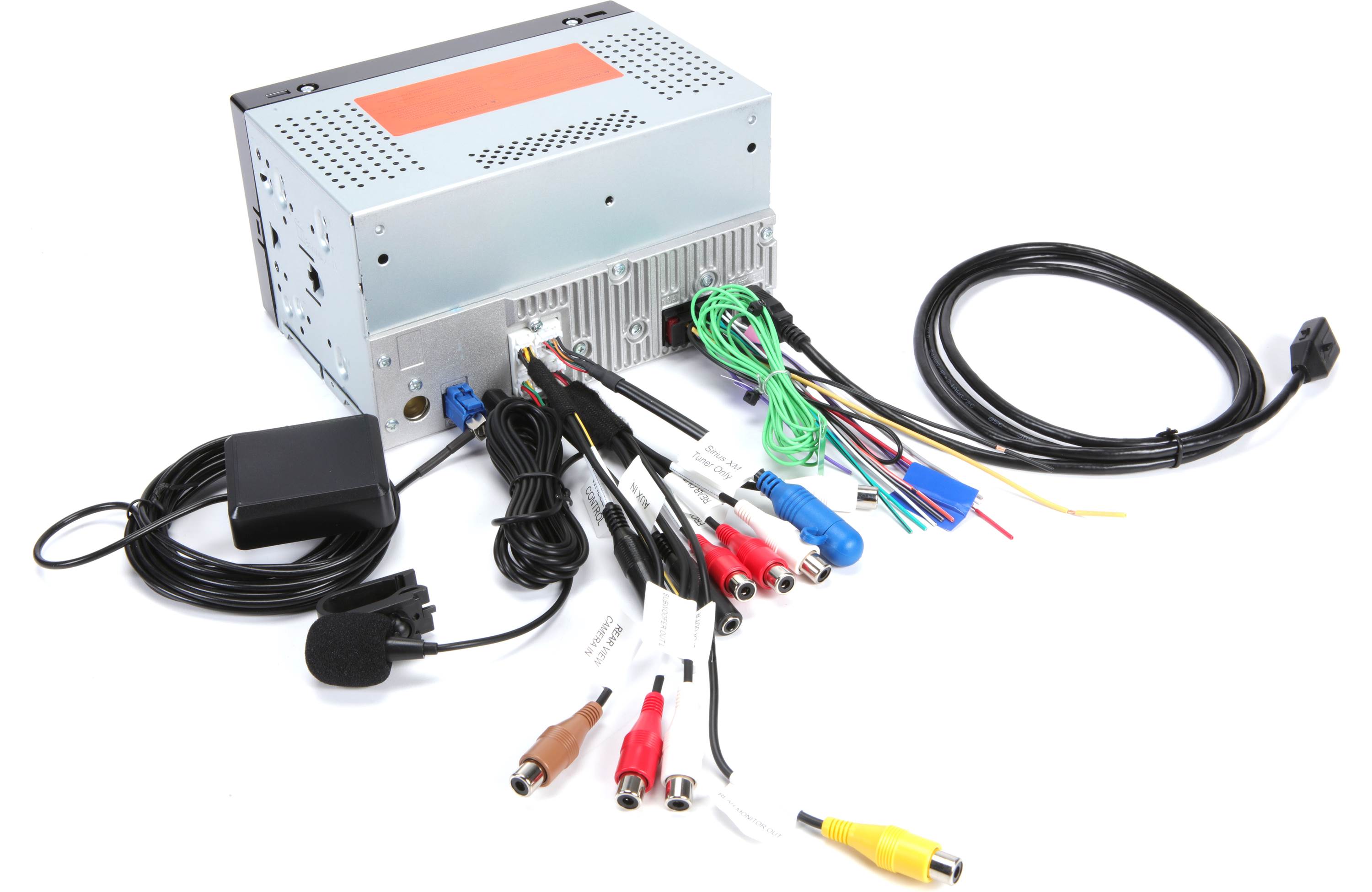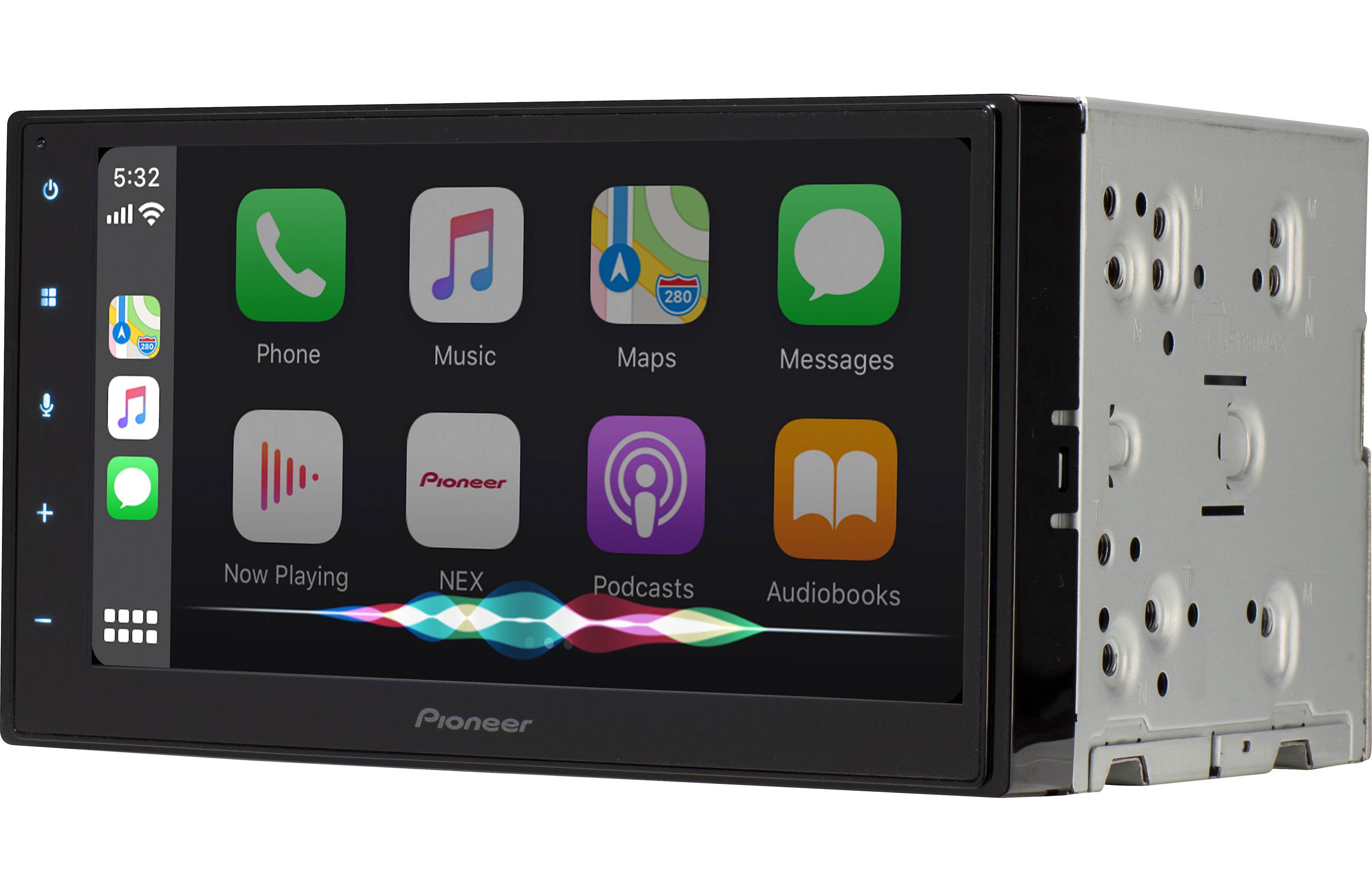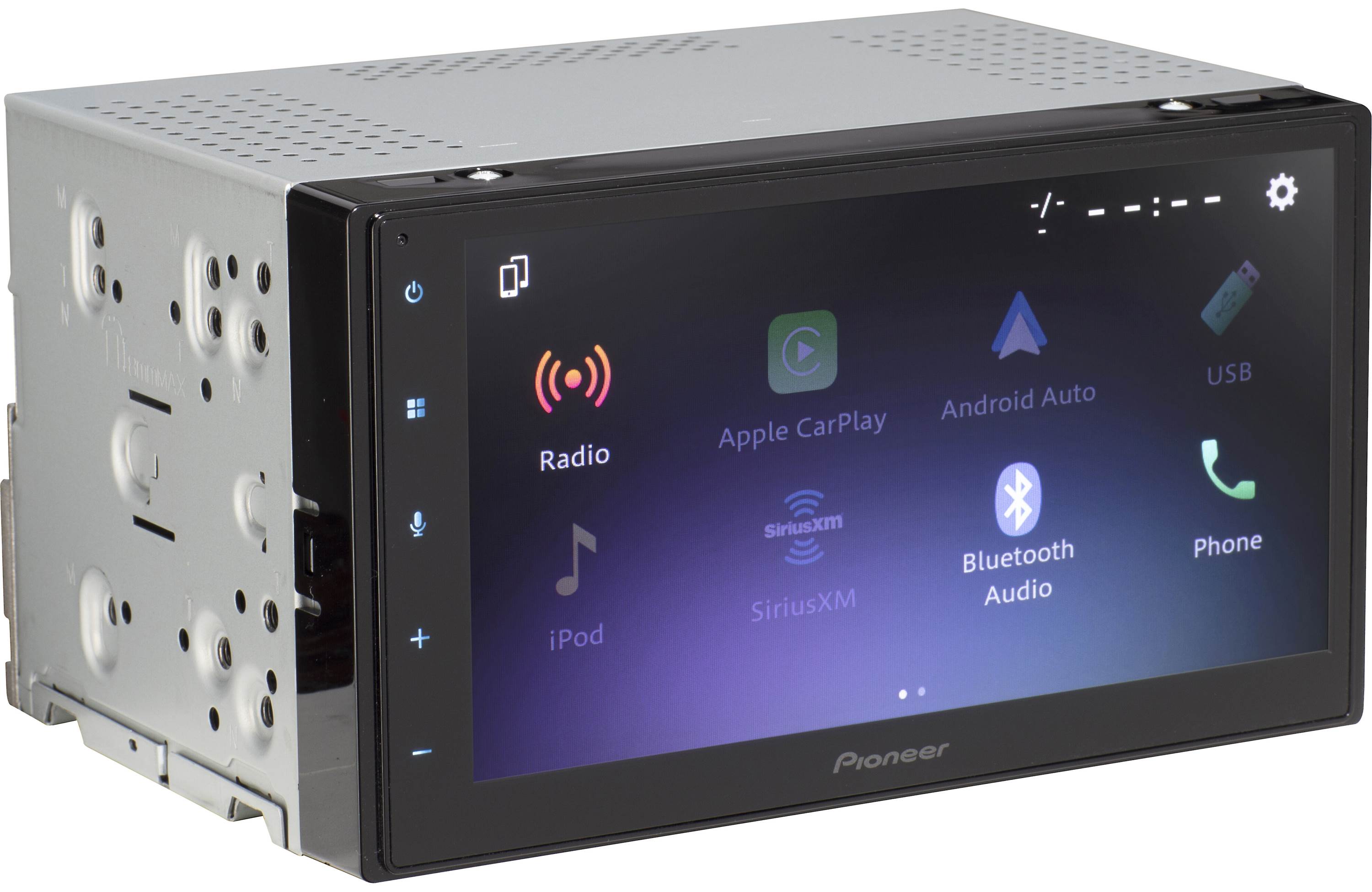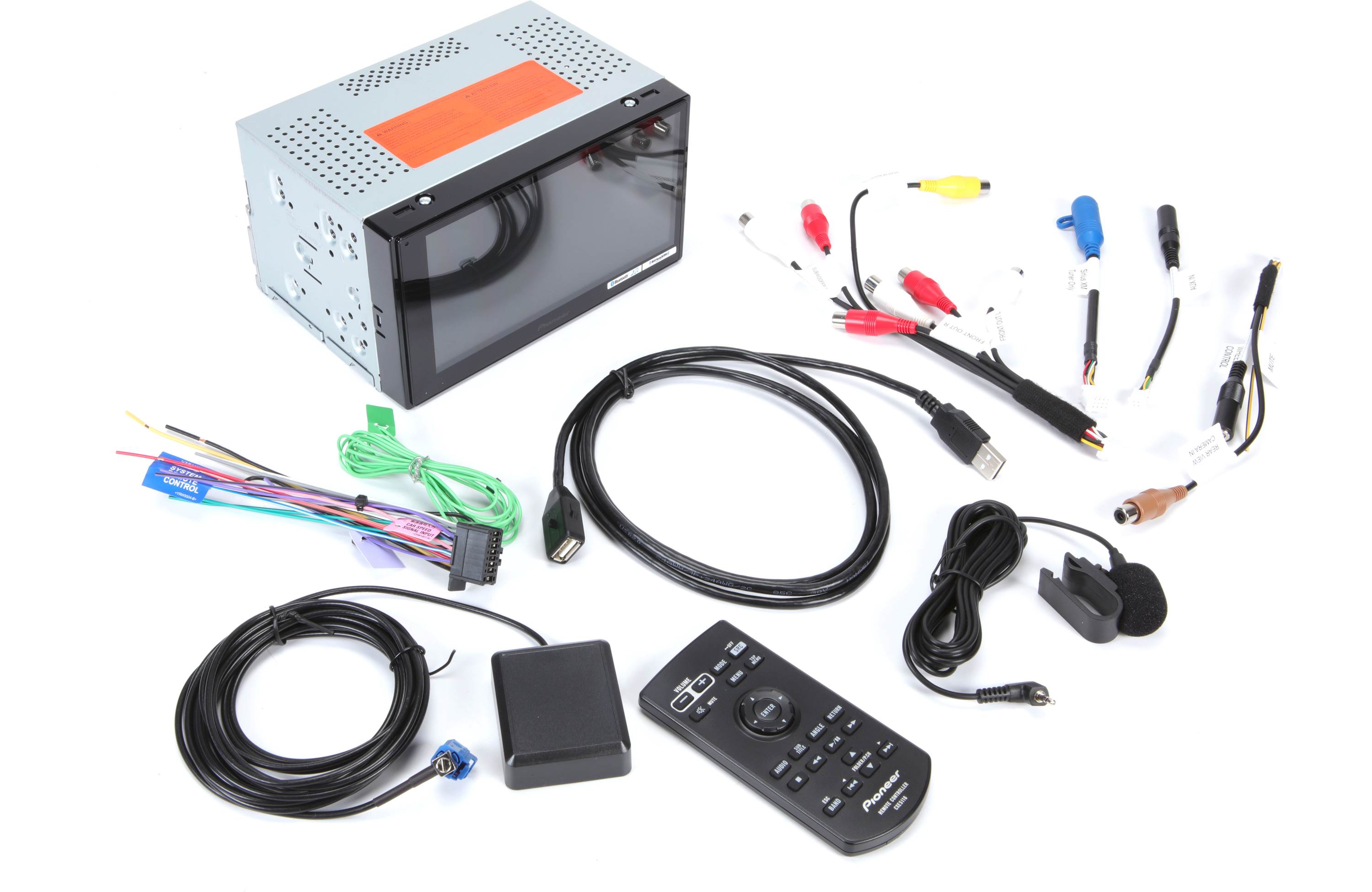 Pioneer
Pioneer DMH-W2770NEX
Pioneer DMH-W2770NEX - Digital multimedia receiver (does not play discs)
Smart integration
When you're looking for a full-featured digital multimedia receiver, Pioneer's DMH-W2770NEX has you covered. Its 6.75" capacitive touchscreen display gives you great visual quality and responsive operation. This receiver features built-in wired and wireless Apple CarPlay® and Android Auto™ as well as built-in wi-fi and Bluetooth® for simple smartphone connections. And with the Weblink and Vozsis apps installed on your phone you'll be able to access all the convenience of Amazon Alexa. The DMH-W2770NEX is also compatible with the SiriusXM satellite radio tuner (sold separately) to listen to music, news, sports, and podcasts.
Wired and wireless smartphone integration
With your iPhone® or Android™ smartphone connected, you'll gain a variety of apps that are simple to switch between, whether you're using this radio's touchscreen or voice control. This receiver offers these options:
Bluetooth: The DMH-W2770NEX's built-in Bluetooth technology allows you to make hands-free calls and playback, pause, and select audio from your smartphone. 
Wired and wireless Android Auto: Android Auto integrates the Android platform into your driving experience in a non-distracting way. You'll have voice control access to Google Maps, weather, music, your phone, text messages, plus easy access to many of your favorite apps.
Multiple content options
Got your own music or video library? Load your files onto a USB drive for easy playback through this receiver's USB port, including high-res WAV and FLAC files. If you're looking for radio content that stays with you as you travel, add a SiriusXM tuner (not included) to this Pioneer to enjoy satellite radio's deep programming from coast to coast. The DMH-W2770NEX also includes a sensitive AM/FM tuner to catch all your local stations.
Audio features
This receiver offers a 13-band equalizer to help you dial in your sound. The equalizer includes five presets that give you an easy way to adjust the sound. You'll also get high- and low-pass filters as well as loudness and bass boost controls, giving you plenty of adjustment options.
General Features:
digital multimedia player with AM/FM tuner
6.75" capacitive touchscreen display
built-in Bluetooth for hands-free calling and music streaming
plays media loaded with MP3, WMA, WAV, and AAC music files (plus high-res WAV and FLAC)
fits double-DIN (4" tall) dash openings
remote control
Smartphone Features:
wireless or wired Android Auto compatible
wireless or wired Apple CarPlay compatible
screen mirroring for iPhones and Android devices
built-in Bluetooth for hands-free calling and music streaming
Audio/Visual Features:
13-band graphic EQ with 5 presets
high- and low-pass filters
loudness and bass boost controls
Expandability:
inputs: rear USB input, rear A/V input (minijack), rear-view camera input
outputs: video output, 6-channel preamp outputs (2-volt front, rear, subwoofer)