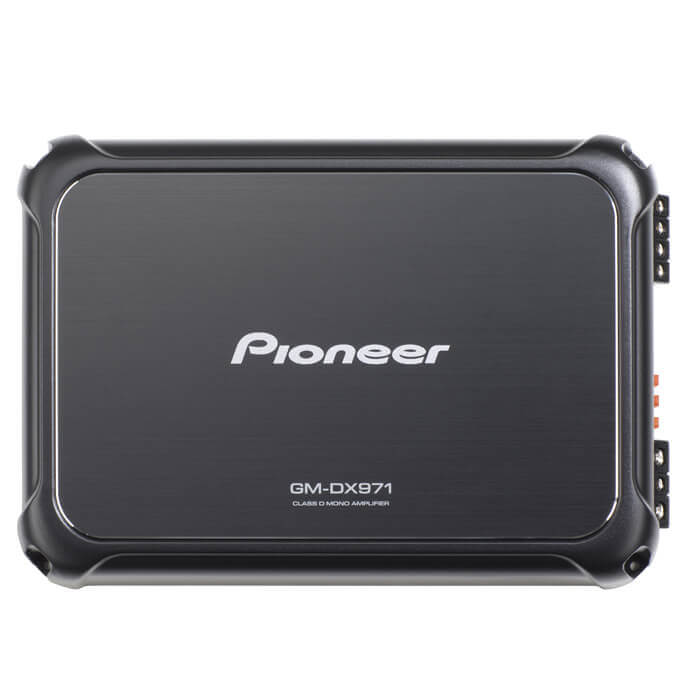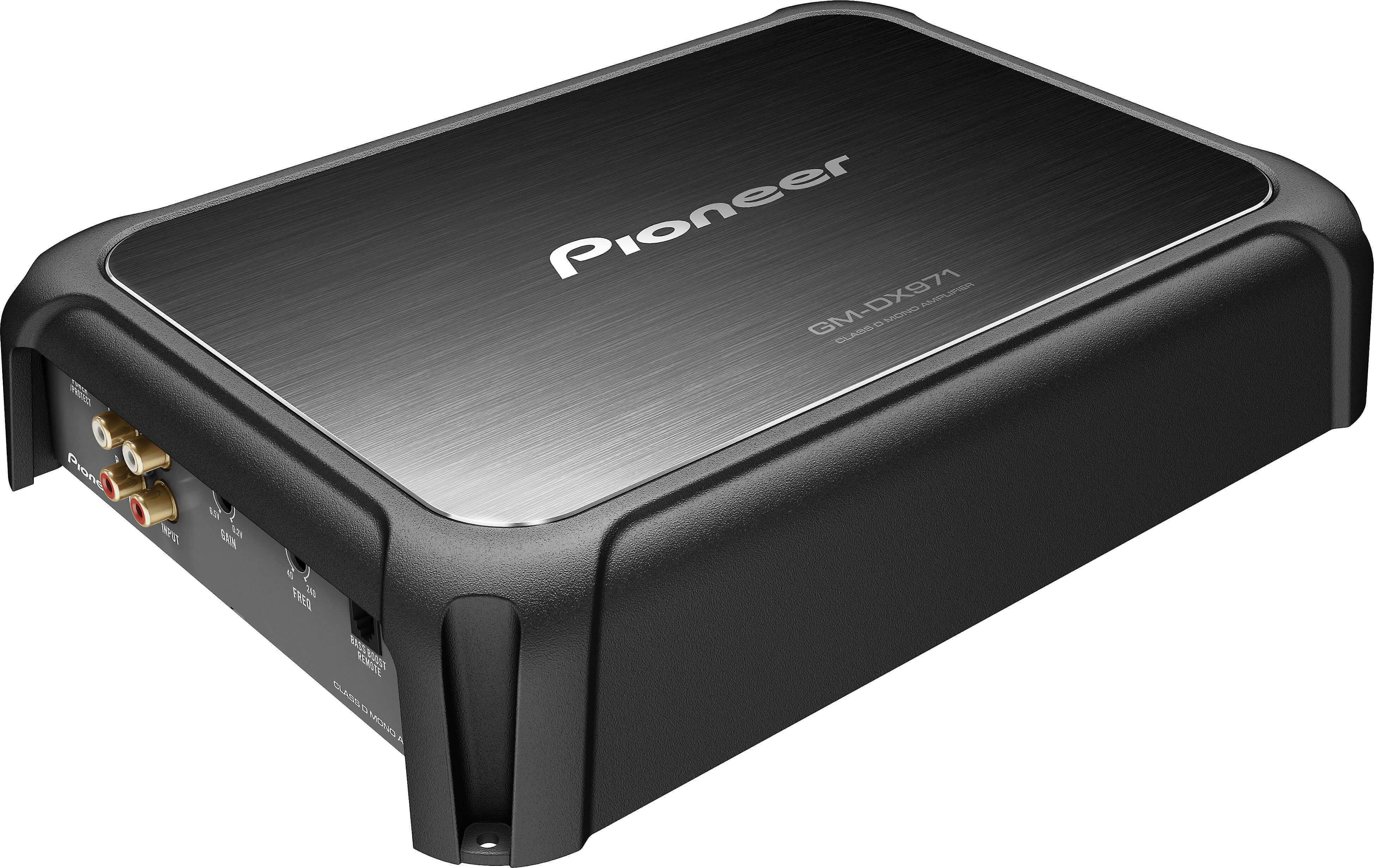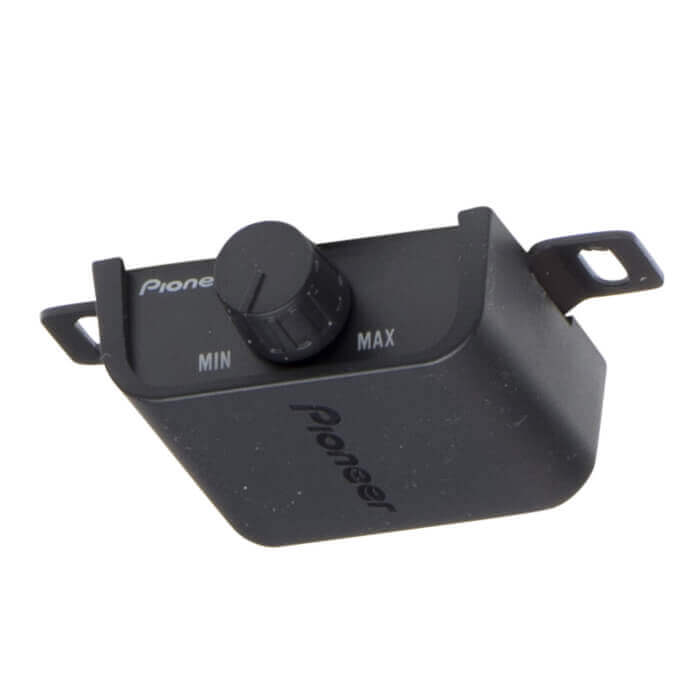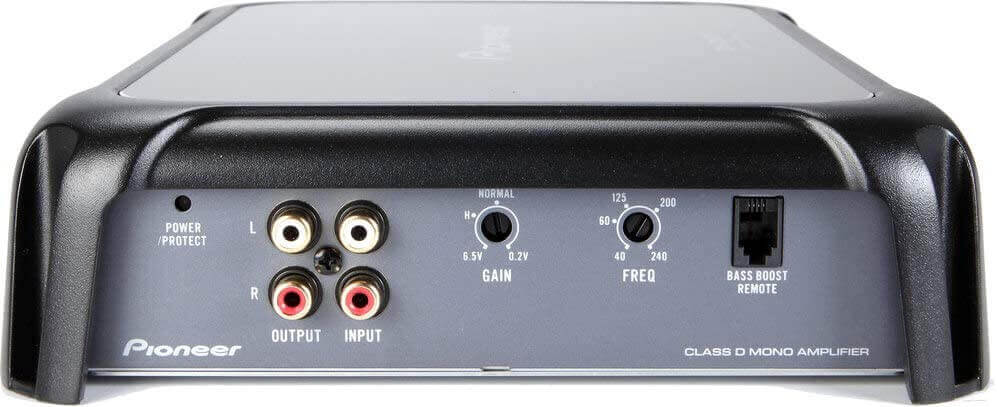 Pioneer
Pioneer GM-DX971
Pioneer GM-DX971 - 
Class-D Mono Amplifier with Gold-Plated RCA Terminals, HQ Sound Parts and Wired Bass Boost Remote
2,400 Watts Max Power
High Quality Textured Aluminum Panel and Tough Frame
Gold-plated RCA Terminals
HQ Sound Parts
Bass Boost Remote Included
Big Power, Small Size
Pioneer's extra-efficient Class-D digital amplifiers mark a dramatic improvement in power output capability, yet are 50% smaller than the current GM-Series Class-AB amplifiers. That makes them more versatile in terms of installation as well as performance.
Improved Circuit Design
To prevent circuit shutdown, Pioneer's digital amplifier circuit "Protection Control System" senses its internal temperature and automatically moderates input level accordingly. The stable and durable circuitry lessens the ristk of high input power to the unit so that it can achieve a 1 Ω connection. This design provides the flexibility to connect multiple subwoofers to a system.
Turn Up the Bass
Every new Pioneer Class-D amplifier has a wired bass boost remote control for optimal bass level adjustment according to listening preferences and music characteristics.
MONO (Gold Plated)

CLASS-D

Variable LPF

1 Year
1200W RMS x 1

800W RMS x 1

500W RMS x 1

10 Hz to 240 Hz

< 0.5% (100 Hz)

> 100 dB

40 Hz

-12dB

50 Hz

0 dB to 18 dB

200 mV to 6.5 V

Block

1 to 8

12-3/8" x 2-3/8" x 7-7/8"