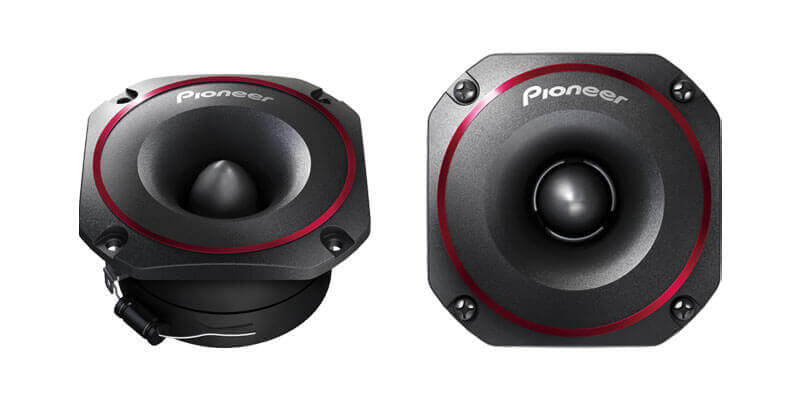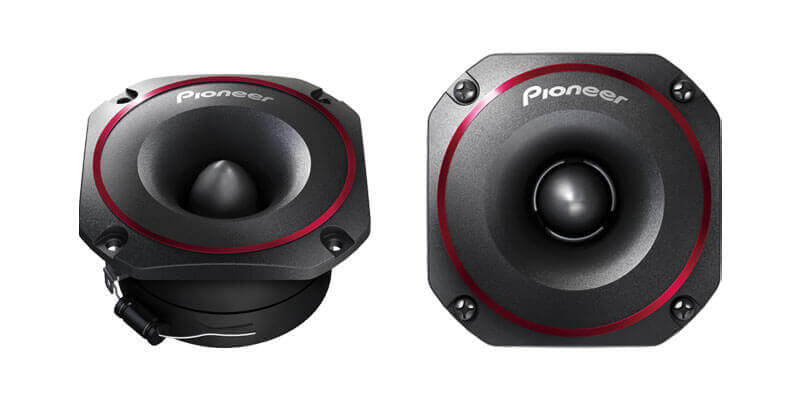 Pioneer
Pioneer TS-B350PRO
Pioneer TS-B350PRO
3½" PRO Series Bullet Tweeter.
250 Watts Max Power (100 Watts Nominal)
Titanium Diaphragm and Aluminum Die-Cast Chassis
Designed for High Sensitivity and High Power Handling
Are You Ready To Go P.R.O.?
The Pioneer Reference for Open Show series of speakers is designed specifically for those looking to produce some serious sound pressure levels. Inspired by Pioneer's history of record-breaking SPL competition, the new P.R.O. series line of speakers is constructed with the street enthusiast in mind. With an emphasis on efficiency and power handling, the P.R.O. series lineup consists of bullet tweeters, mid bass drivers, and a subwoofer that can be mixed and matched to deliver impressive output, without requiring an impressive investment.
Tweet This
The Pioneer P.R.O. series TS-B350PRO bullet tweeters feature aluminum die-cast chassis with titanium diaphragms backed by aggressive magnets and motor assemblies to produce a wide range of crisp, loud, and clear frequencies with up to 250 watts of maximum power handling.
3.5"
250 W (100 W)
―
3,500 Hz to 27 kHz
100 dB
4 Ω
―
1-3/4"
3"