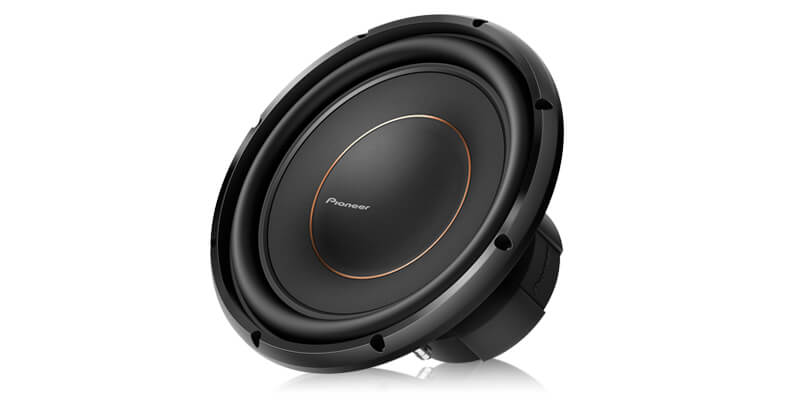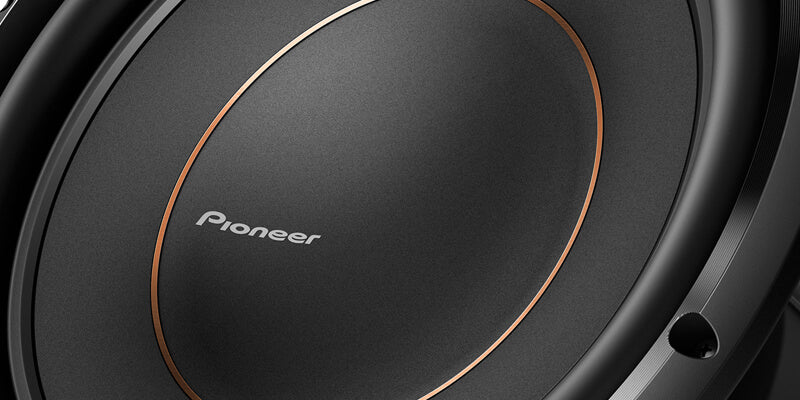 Pioneer
Pioneer TS-D12D2
Pioneer TS-D12D2
NEW!
 12" Dual 2 ohms Voice Coil Subwoofer
Aramid Fiber Interlaced Injection Molded Polypropylene (IMPP) Cone Construction
Butyl Rubber Surround for Strength and Linearity During High Excursion
Oversized 74.1 oz Double Stacked Magnet and Vented Pole Yoke for Increased Power Handling
D Subwoofer, FORCEFUL, DEEP, DEFINED.

Too much isn't enough, embrace the bass. The D subwoofer is a culmination of Pioneer technologies that produce thick, deep, powerful and accurate bass that makes listening to your favorite music energetic, fun and engaging.

Combining bass quality and bass quantity with high power, plus installation flexibility that provide high performance in both acoustic suspension (sealed) and bass reflex (ported) enclosures, the D subwoofer is the ultimate all-around performer.

Slam, attack, power. Don't just listen to your music, feel it.
76dB (+- 1.5dB)
20 Hz to 4.7 kHz
600 Watts
2000 Watts
2 ohms Dual Voice Coil (DVC)
12"
Aramid Fiber Interlaced Injection Molded Polypropylene (IMPP)
Acrylonitrile Butadiene Styrene (ABS)
Butyl Rubber
Stamped Steel
Ferrite
74.1 oz
6.2"