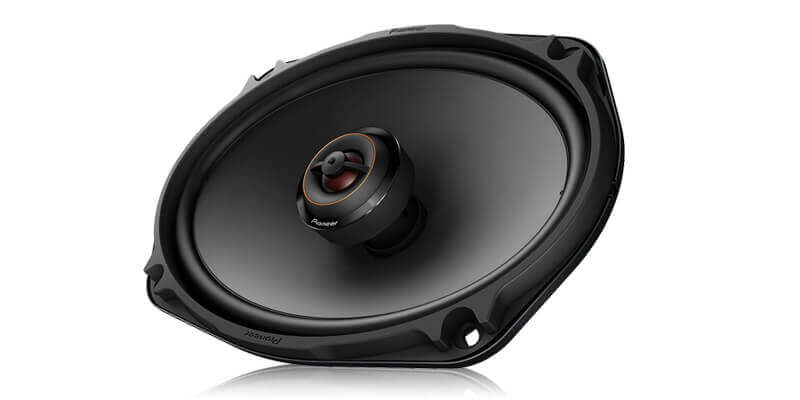 Pioneer
Pioneer TS-D69F
Pioneer TS-D69F
NEW!
 6" x 9" 2-Way Coaxial System
26mm Polyester Soft Dome Tweeter with Swivel Capability
Aramid Fiber Interlaced Injection Molded Polypropylene (IMPP) Cone Construction
Universal Woofer Basket Design Expands Installation Flexibility for Maximum Bass and Sound Quality
D FULL RANGE, MUSIC FOR ALL

The D is a result of Pioneer's automotive loudspeaker engineering experience and expertise, combining advanced design techniques with highly developed manufacturing capabilities.

Following Pioneer's OPEN & SMOOTH sound concept, the D series of automotive loud speakers provides broad and balanced frequency response with a wide sound stage and amazing fidelity for the listener.
2-way Coaxial
87dB (+- 1.5dB)
33 Hz to 42 kHz
110 Watts
330 Watts
4 ohms
6" x 9"
Aramid Fiber Interlaced Injection Molded Polypropylene (IMPP)
Butyl Rubber
Ferrite
15.2 oz
Soft Dome
26mm
Polyester
Neodymium
6.4 g
Yes