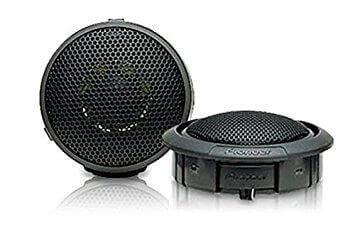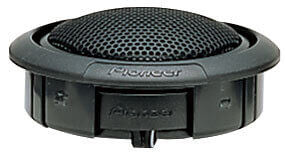 Pioneer
Pioneer TS-T110
Pioneer TS-T110
7/8" Hard Dome Tweeter with 120 Watts Maximum Power.
40  Watts Nominal Power

7/8" PPTA Hard Dome Tweeter

Flush and Surface Mounting Capabilities
More complex mobile entertainment systems have special speaker requirements. If your design calls for component speakers, Pioneer has high-quality tweeters and mid-range speakers to fit your needs.
7/8"
120 W (40 W)
PPTA
2,500 Hz to 30 kHz
90 dB
4 Ω
―
―
―