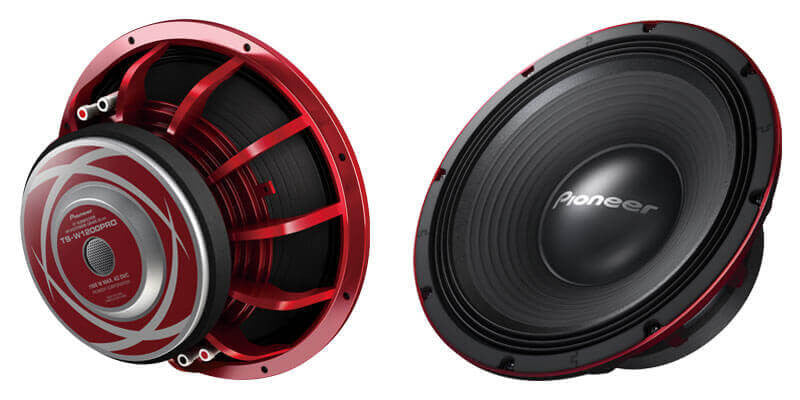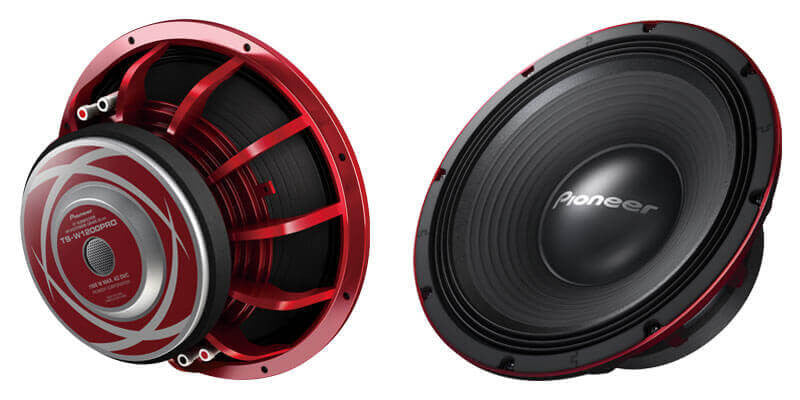 Pioneer
Pioneer TS-W1200PRO
Pioneer TS-W1200PRO
12" PRO Series Subwoofer with Dual 4 Ω Voice Coil.
1,500 Watts Max Power (450 Watts Nominal)
Optimally Blended Pulp Cone Woofer with Corrugated Surround
Designed for High Sensitivity and High Power Handling
Are You Ready To Go P.R.O.?
The Pioneer Reference for Open Show series of speakers is designed specifically for those looking to produce some serious sound pressure levels. Inspired by Pioneer's history of record-breaking SPL competition, the new P.R.O. series line of speakers is constructed with the street enthusiast in mind. With an emphasis on efficiency and power handling, the P.R.O. series lineup consists of bullet tweeters, mid bass drivers, and a subwoofer that can be mixed and matched to deliver impressive output, without requiring an impressive investment.
The Low Down
At the low end of the P.R.O. series lineup, the TS-W1200PRO delivers a unique mix of SPL power and efficiency combined with SQ performance and accuracy. Rated at an impressive 1,500 watts of maximum power handling while simultaneously offering an amazingly efficient sensitivity rating of 105dB*, the TS-W1200PRO takes the musical experience to a whole new, louder, level. 
12
1,500 W (450 W)
20 Hz to 500Hz
105 dB
Dual 4 Ω
5-1/4"
11-1/8"
1.5 cu. ft. (sealed enclosure)