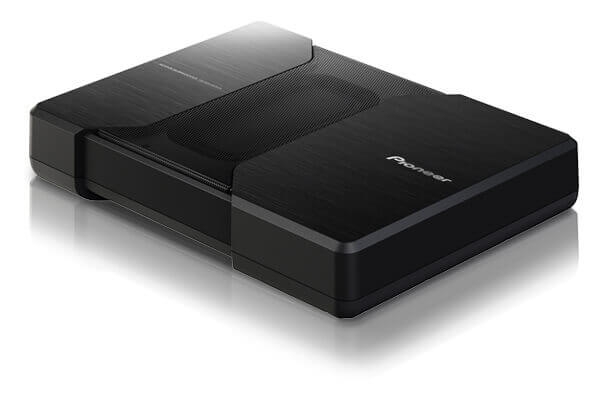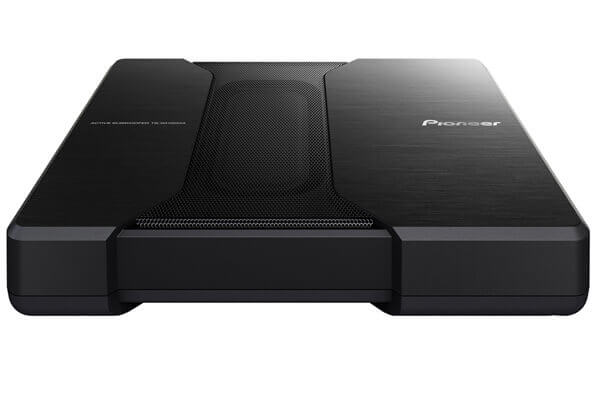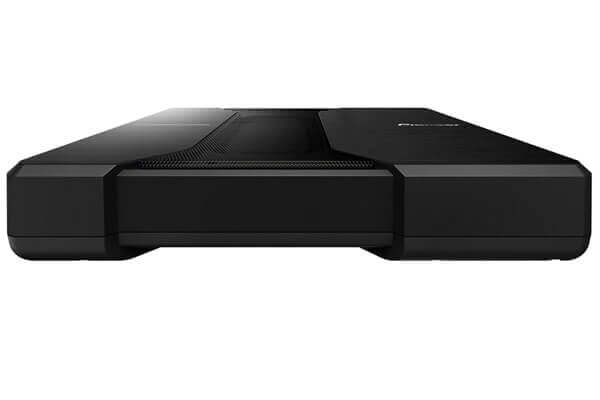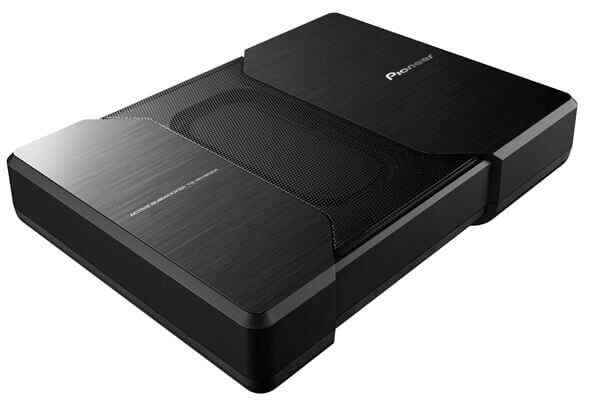 Pioneer
Pioneer TS-WH500A
Pioneer TS-WH500A
8 ¼" HVT Sealed Active Subwoofer.
150 Watts Max Power (50 Watts Nominal)
Proprietary New Speaker Design Technology
Just 2-3/8" height for easy installation
What is HVT?
HVT stands for Horizontal Vertical Transforming technology which transforms horizontal movement into vertical movement of a woofer diaphragm to produce true, powerful and wide-range bass.
The TS-WH500A amplified subwoofer system is a truly groundbreaking approach in loudspeaker design. HVT technology uses a unique linkage mechanism, which allows the magnet and voice coil of the dual motor structure to be positioned horizontally to the left and the right side of vertically moving dual speaker diaphragms. Combined, the two diaphragms have an effective surface area equal to a conventional 8" subwoofer and fire in a bipolar arrangement, increasing output while also canceling destructive vibrations within the enclosure. The result of this innovative technology is a subwoofer system with significantly reduced physical depth, while maintaining greater excursion and linearity for superior bass reproduction, natural sound quality and higher output.
Easy Installation
The result of this innovative technology is a uniquely compact speaker with the most compact enclosure in the industry that combines woofer surface area equal to most other compact active subwoofer systems with greater maximum excursion for superior performance and sound quality. The HVT subwoofer will fit easily in a wide range of vehicle applications (compact and subcompact vehicles, hybrid vehicles, trucks and SUVs, etc.) without sacrificing performance or sound quality.
Clear Sound, Less Noise
Compared to a traditional subwoofer, the TS-WH500A produces less vibration and less noise. The subwoofer offers wider low range frequency reproduction for well-balanced bass from various musical instruments. The voice coil and diaphragm work in symmetry to cancel unnecessary vibrations and reduce noise which instead would travel through the vehicle's body.
8-¼"
150 W (50W)
Polypropylene
Rubber
4 Ohms
20 Hz to 200 Hz
98 dB
1 Year