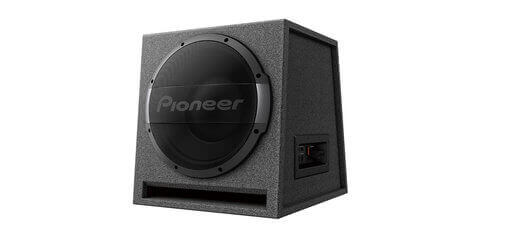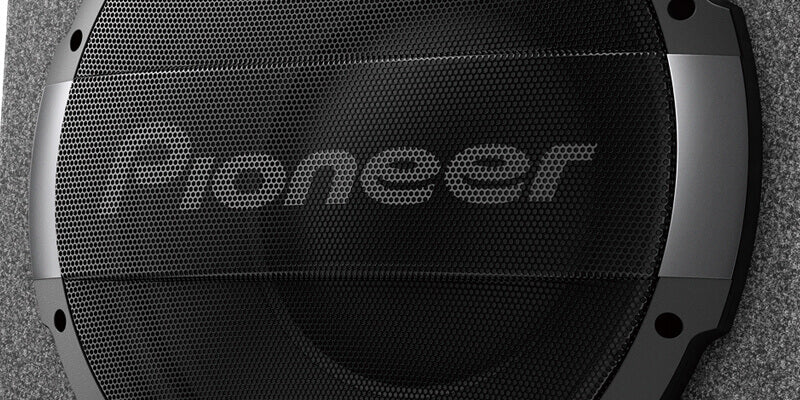 Pioneer
Pioneer TS-WX1210AH
Pioneer TS-WX1210AH - 
12" Ported Enclosure Active Subwoofer with Built-in Amplifier
1,500W Max. 500W Nom. Power (Sub)
600W Max. 300W Nom. Power (Amp)
Dual Voice Coil
Dimensions: 14-5/8" x 18-1/8" x 15-3/4"
Remote Control Included
Boundary Loaded Bass-reflex Slot Port Design
The slot port is positioned on the bottom edge of the bass-reflex enclosure which maximizes the subwoofer system output SPL by boundary loading the combined output of the slot port and the subwoofer diaphragm. Powerful, deep and accurate bass response capable of reproducing a wide range of music genres such as hip hop, rock, pop, and country.
Powerful Amplified Subwoofer
Built with high bandwidth, high output and low distortion 600W Max. (300W Nom.) Power Class D amplifier mated to high sensitivity woofers specifically optimized for use in small, sealed enclosures.
Flexible sound adjustment
User adjustable controls include a LPF, phase control and variable bass boost (0 to +12 dB, 40Hz to 100Hz) providing enhanced control. To expand system flexibility and user control, input gain can be adjusted using the included wired remote bass control knob or via the input gain control mounted on the enclosure side panel.
Size
14-5/8" x 18-1/8" x 15-3/4"
Max. Music Power (Nominal)
1,500W Max. 500W Nom. Power (Sub) / 600W Max. 300W Nom. Power (Amp)
Cone Composition
Pulp
Surround Composition
Urethane
Impedance
0.6 ohms
Frequency Response
20 Hz to 2.9k Hz
Sensitivity (IN CAR, INPUT: 1W)
114 dB (in car, 2V) dB
Warranty (must be purchased from an Authorized Pioneer Dealer)
1 Year