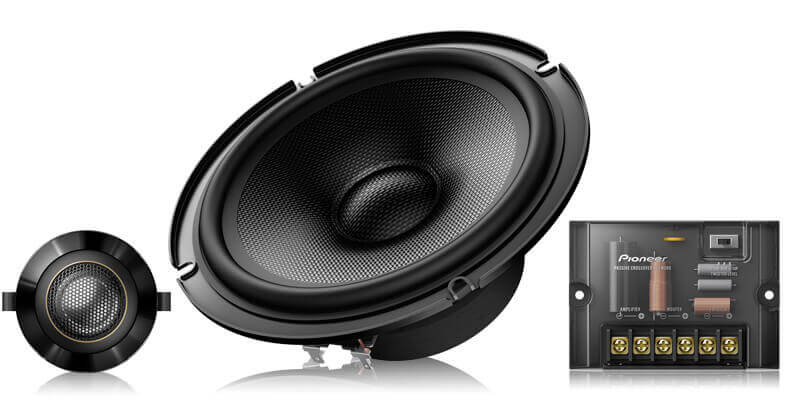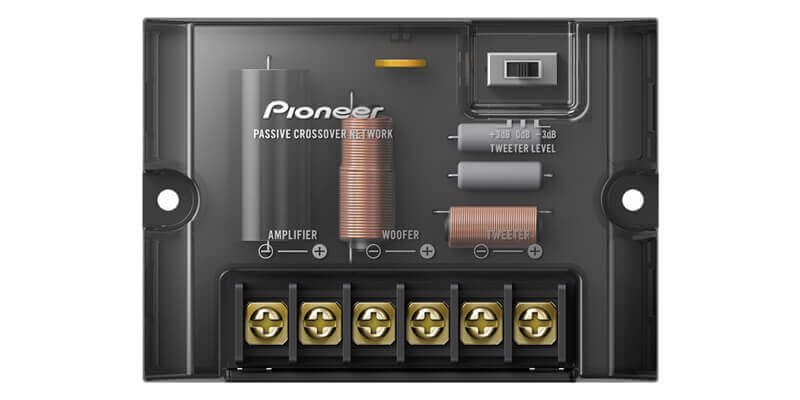 Pioneer
Pioneer TS-Z65CH
Pioneer TS-Z65CH
NEW!
 6.5" 2-Way Component System
29mm Aluminum Alloy Dome Tweeter with Vertex Drive System
Twaron®

 

Aramid Fiber + Cellulose Fiber Dual Layer Cone Construction
Oversized Magnet and Powerful Motor Assembly for Accurate Bass
Designed for Hi-Res Audio
Z FULL RANGE, No Compromises

The Z is based on highly advanced technology developed by Pioneer, employing carefully selected materials and parts, benefiting from our decades of automotive loudspeaker design theory and testing ability.

Following Pioneer's OPEN & SMOOTH™ sound concept, the Z series of automotive loudspeakers features smooth off-axial frequency response, superior directivity and extended frequency range engineered specifically to produce dynamic, accurate sound quality for the car. The result is a purity of sound that achieves unprecedented audio artistry.
2-way Component
85 dB (± 1.5dB)
30 Hz to 96 kHz
Hi-Res Certfied
110 Watts
330 Watts
4 ohms
6.5"
Twaron Aramid Fiber + Cellulose Fiber Dual Layer
Twaron Aramid Fiber
Butyl Rubber
Stamped Steel
Ferrite
15.2 oz
2.6"
Balanced Dome
29mm
Aluminum
Neodymium
6.4 g
Yes