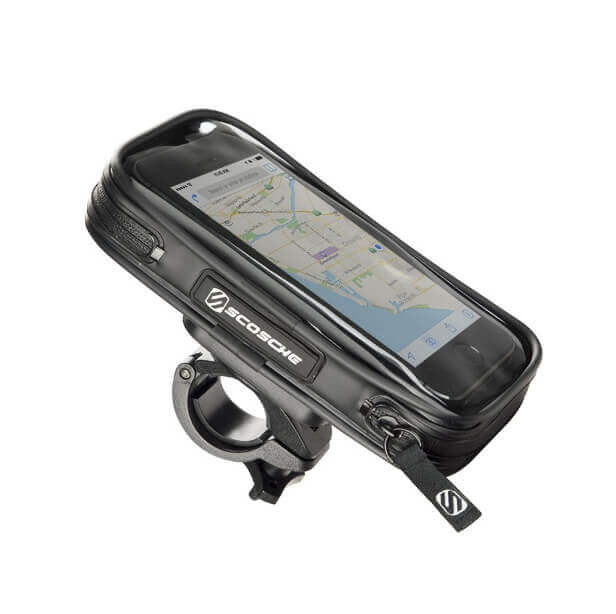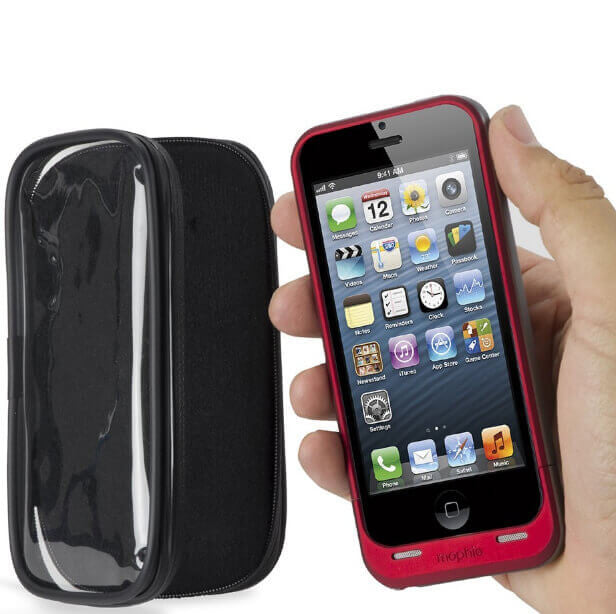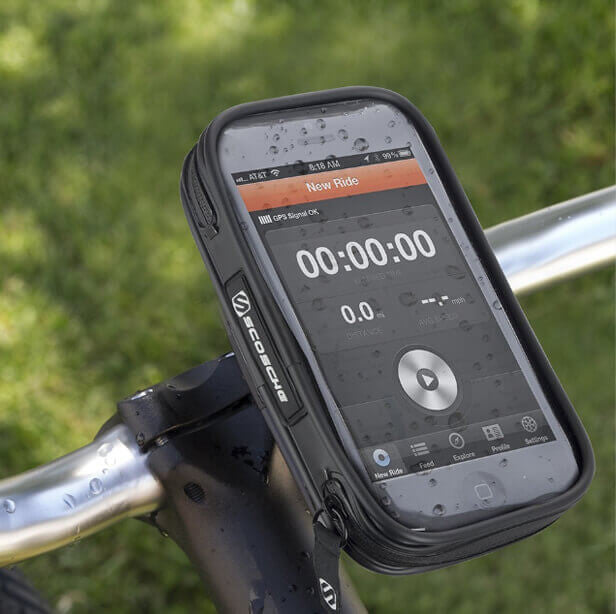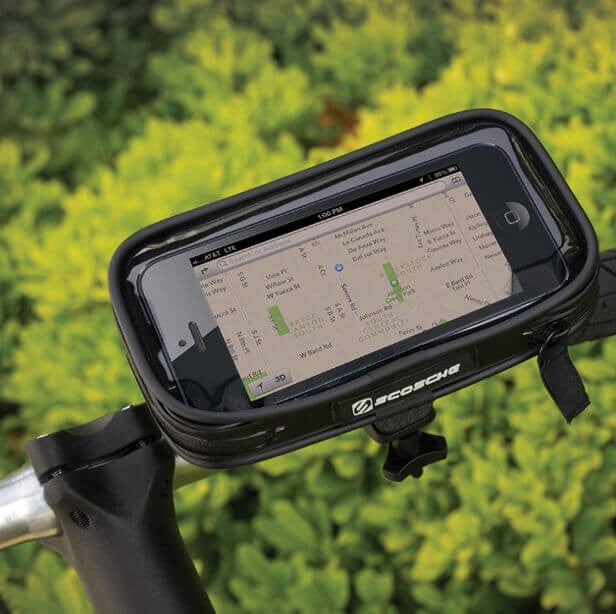 Scosche
Scosche BM03 HandleIt Pro™ Weatherproof Bike Mount for iPhone
Scosche
BM03

 HandleIt Pro™ Weatherproof Bike Mount for iPhone.
Weather-Resistant Handlebar Mount for Mobile Devices.
The HandleIt Pro™  securely mounts your iPhone, iPod, Android or other Smartphone. Hit the trails for an intense workout or mount your iPhone for a quick ride to class. You phone simply zips into the weather-resistant enclosing while still retaining full touch screen operation. Road vibrations, other bumps, splashes and weather won't affect the security of the HandleIt Pro™.

Secure and Safe Mounting
Your phone easily secures into the HandleIt Pro™ ensuring that your device will not fall out on even the roughest terrain. The handlebar clamp adjusts for any handlebar sizes.

Universal Handlebar Fit
HandleIt Pro™ has an innovative mounting system that conforms to almost any handlebar size. Mount your iPhone in the HandleIt Pro™ and easily rotate 360° for horizontal or vertical viewing modes.
iPhone, iPod, Android and Smartphones.
For devices measuring less than: 5.5" (h) x 3" (w) x 0.75" (d)
This item is compatible with
iPhone 7
iPhone SE
iPhone 6S
iPhone 6
iPhone 5C
iPhone 5S
iPhone 5
iPhone 4S
Samsung Galaxy S6 / S6 Edge
Samsung Galaxy S5
Samsung Galaxy S4
iPod touch (5th gen)
iPod touch (4th gen)
iPod touch (2nd/3rd gen)
iPod touch (1st gen)
iPod classic