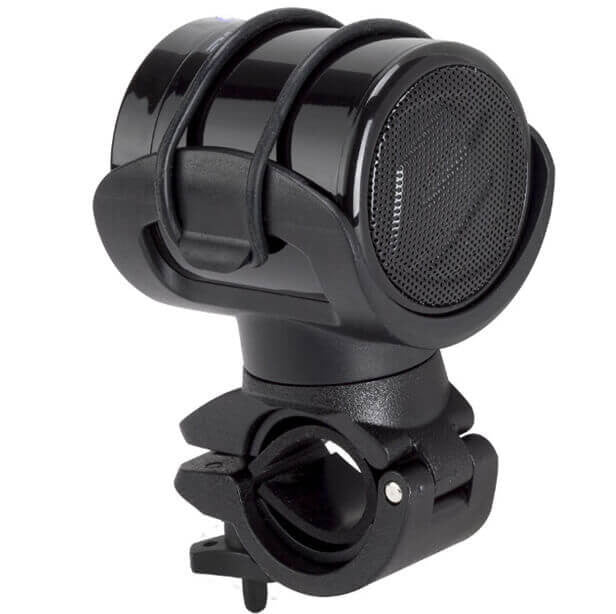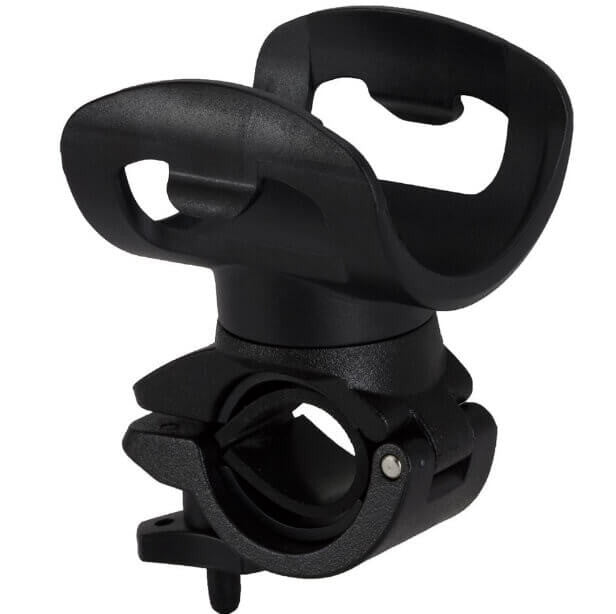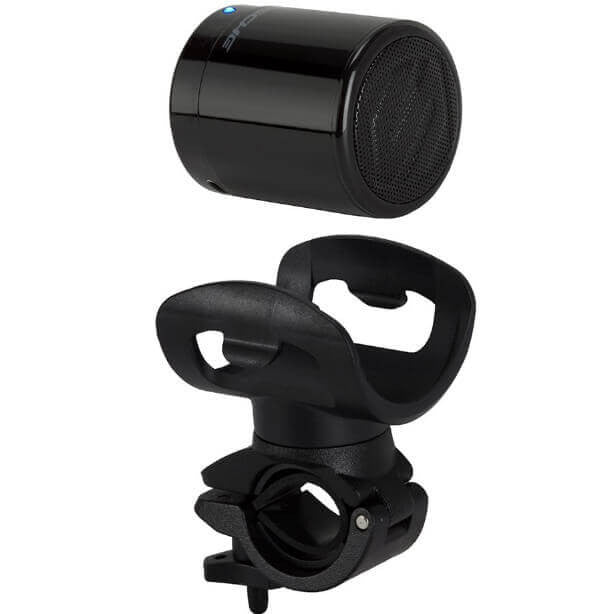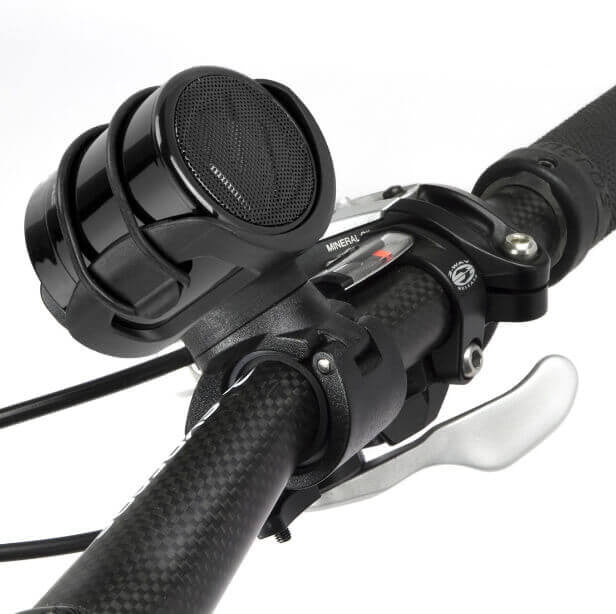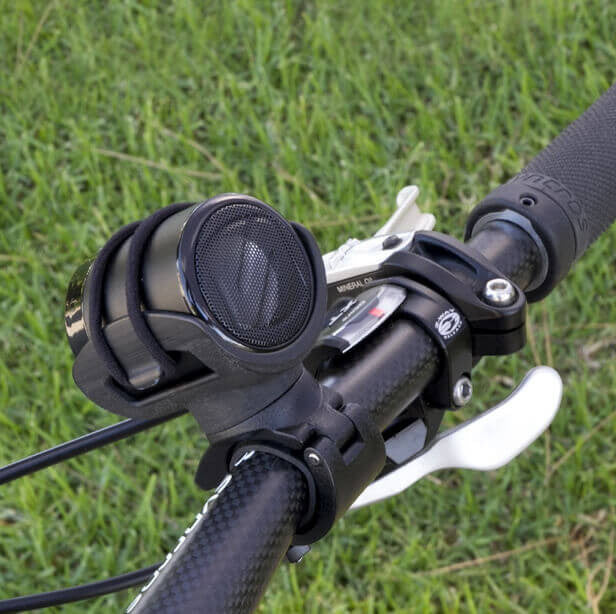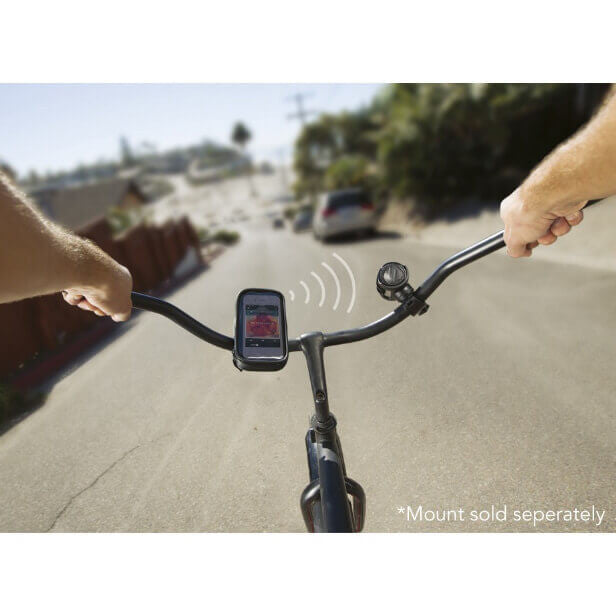 Scosche
Scosche BMBTCAN BoomBars - Wireless Speaker for Bikes
Scosche BMBTCAN BoomBars - Wireless Speaker for Bikes.
Wireless Speakers for Bikes | boomBARS.
The boomBARS™ packs remarkable audio into a portable frame perfect for taking your music anywhere. Wirelessly stream your favorite music from up to 30ft feet away and enjoy rich, clear audio. Where do you take your music?
Advantages and Applications
This portable media speaker with its unique mounting system, easily attaches to nearly any bike handle bars. The detacheable design allows you to remove the speaker so that is can be used in your home, at the office, the beach and anywhere you want to listen to music. An audio output allows you to connect multiple speakers for an even better sound*. Enjoy an improved listening experience while watching a movie, playing a game or watching a video on YouTube.


Built-in Power
A rechargeable lithium-ion battery provides up to 5 hours of continuous music playback. Also includes an audio/USB charging cable and travel pouch.


35MM Speaker
Enjoy clear and crisp media playback with the 35MM up-firing speaker that produces 360° of sound.


Compact Design
The boomCAN™ BT is extremely portable while measuring in at under 2.5" tall and less than 2" wide. This speaker fits conveniently in your luggage, backpack or purse. The rugged high strength aluminum housing has been designed for enhanced durability while remaining lightweight.


360° Swivel 
Rotating mount allows you to aim the speaker for optimal audio performace.


AUX:
Older iPod models, MP3 players, Gaming Devices, Smartphones, Tablets and other devices with built-in aux outputs or headphone jacks.
iPod, iPhone, iPad, Android Devices and Smartphones.
- 2W 35mm drivers 
- Rechargeable lithium-ion battery: 5 hours of playback 
-45mm x 56mm
-30 ft. wireless range
This item is compatible with
iPhone 7 Plus
iPhone 7
iPhone SE
iPhone 6S Plus
iPhone 6S
iPhone 6 Plus
iPhone 6
iPhone 5C
iPhone 5S
iPhone 5
iPhone 4S
Samsung Galaxy S6 / S6 Edge
Samsung Galaxy S5
Samsung Galaxy S4
iPad Pro
iPad Air (All)
iPad (4th gen)
iPad mini (All)
iPad (3rd gen)
iPad (2nd gen)
iPod touch (5th gen)
iPod touch (4th gen)
iPod touch (2nd/3rd gen)
iPod touch (1st gen)