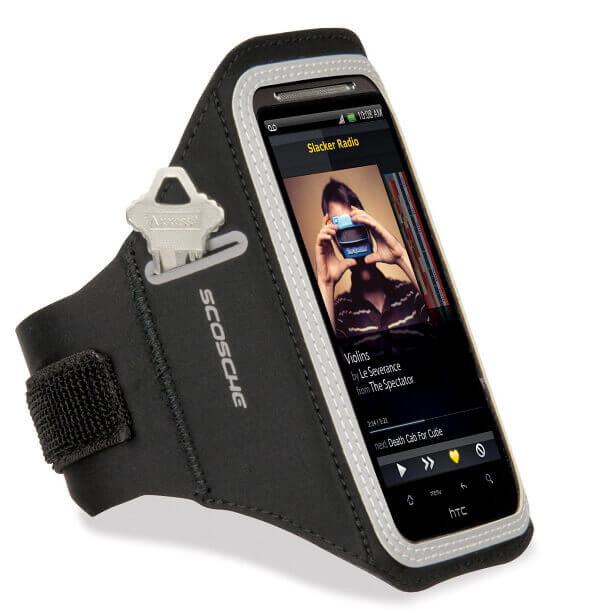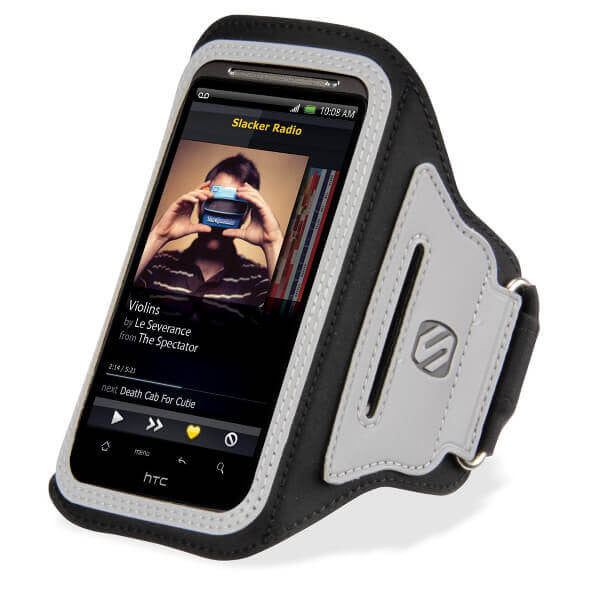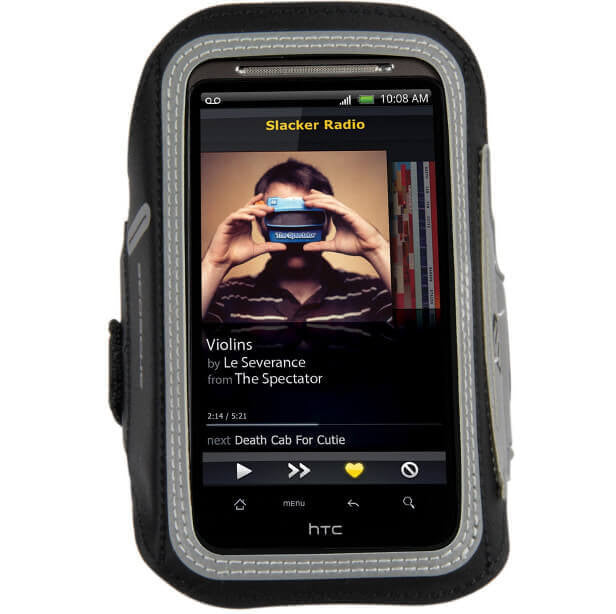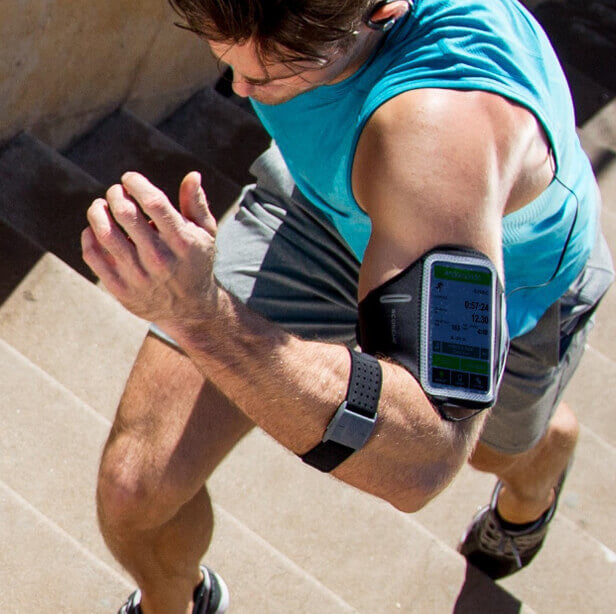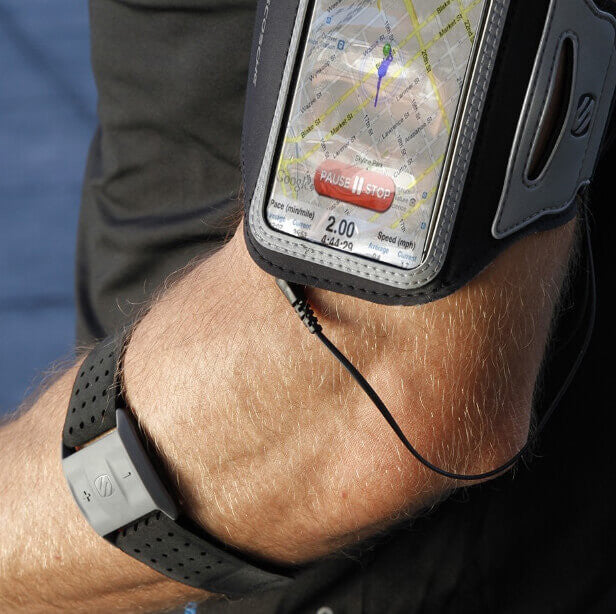 Scosche
Scosche HFDAB SoundKase™ - Sport Armband for Smartphones
Scosche HFDAB SoundKase™ - Sport Armband for Smartphones.
Ultra-light Sport Armband Case for Smartphones.
Works with most Android smartphones

The SoundKase™ keeps your smartphone safely attached to your arm while you run, bike, workout and more. The adjustable neoprene armband comfortably fits small and large arms and is extremely lightweight. Openings allow for headphones and other cables to be plugged into your device while it stays protected. 

Comfortable Design
Neoprene material breathes well during strenuous exercises and fits comfortably around your arm. The SoundKase™ prevents you from having to carry your device or setting it down on workout equipment where it can be easily forgotten. A hook and loop strap secures the case as tight or loose as you would like. 

Built-In Screen Protection
Built-in screen protection keeps the fragile glass on the front of your Smartphone from getting damaged. This screen protector allows you to fully operate your touchscreen controls while your device remains fully protected. 
Reflective accents let you run safely at night or in cloudy weather. An integrated key slot allows you to conveniently store small items while you workout. 

Motorola _ Droid, Droid 2, Droid X, Droid RAZR
HTC _ Evo 4G, Droid Incredible, myTouch 4G, Thunderbolt
Samsung _ Nexus S, Nexus S 4G
Apple - iPhone 6/6S, iPhone 5

Works on any device measuring approximately 5" x 2.5" x 0.5" Works with: Droid 4, S3, S4, Nexus, Stellar, Motorola Razr 4G, Razr M, Razr Maxx HD, Razr HD, HTC DNA, Increddable 4G, Stratosphere II, Spectrum 2, Rezound, Enlighten, Lucid, Ativ Odyssey, Lumina 822, Windows Phone 8X, Blackberry Curve, Blackberry Bold, Pantech Breakout, iPhone 6.
Fits devices measuring 5" x 2.5" x 0.5"
Sport case color: Black
Fits small and large arms
This item is compatible with
iPhone 6S
iPhone 6
iPhone 5S
iPhone 5
Samsung Galaxy S6 / S6 Edge
Samsung Galaxy S5
Samsung Galaxy S4