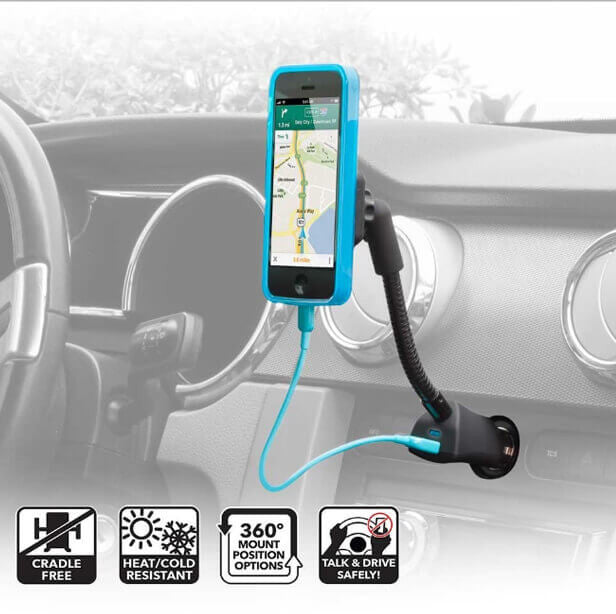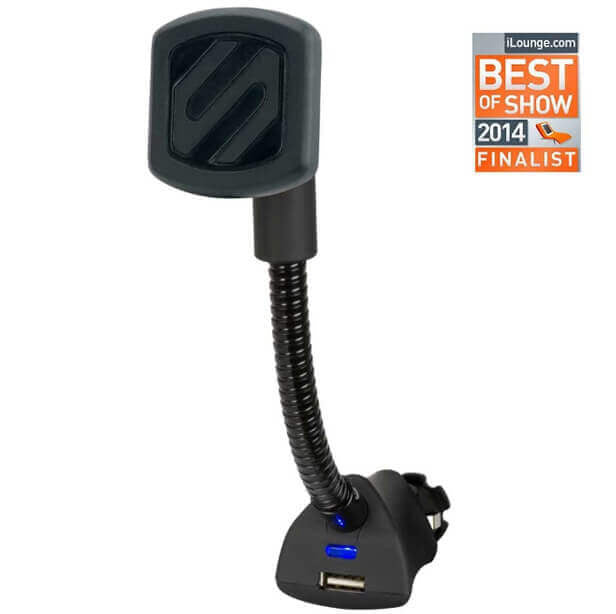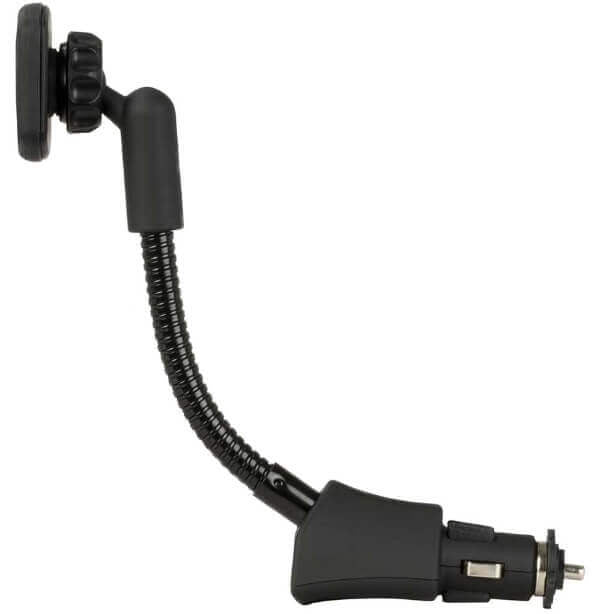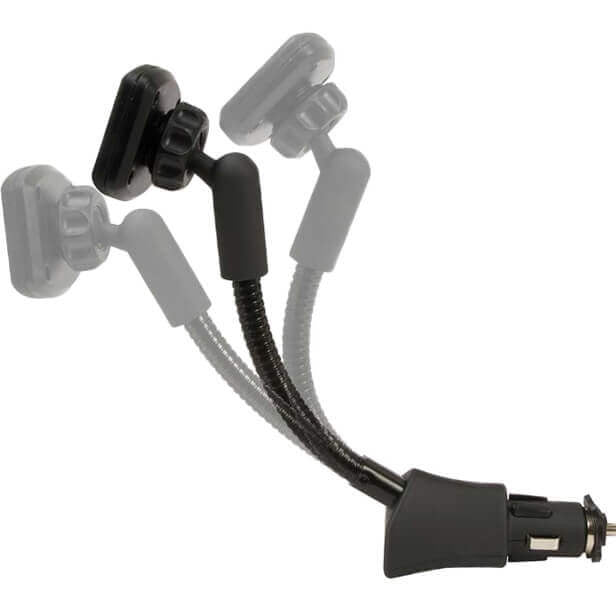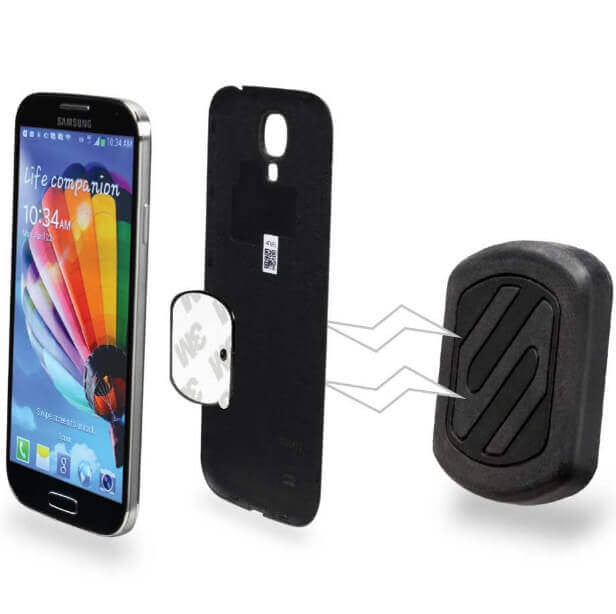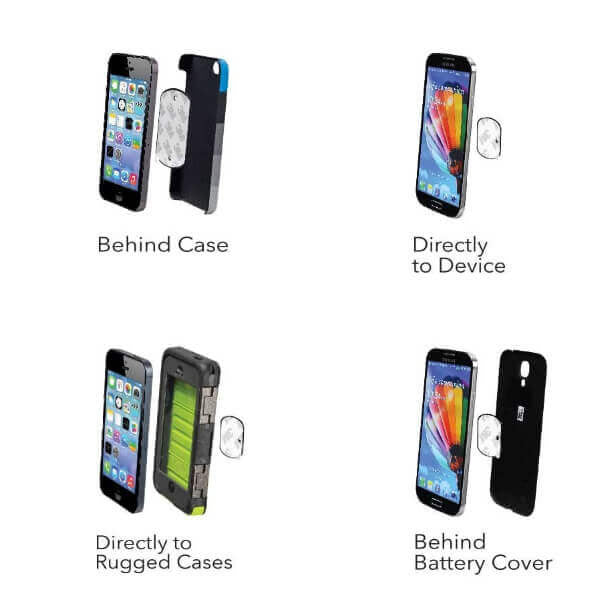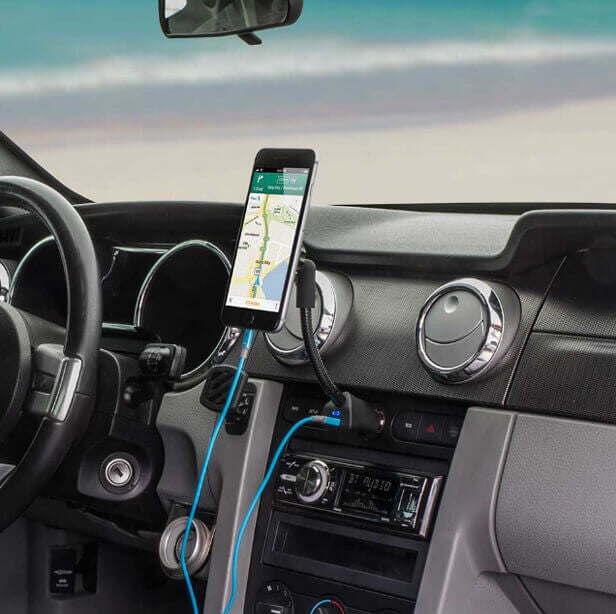 Scosche
Scosche MAG12V magicMOUNT™ power Magnetic Mount for Mobile Devices
Scosche MAG12V magicMOUNT™ power Magnetic Mount for Mobile Devices.
Smartphone Car Mount | Smartphone Mount.
MagicMount™ is a new magnetic mounting system for conveniently mounting smartphones and more. Just hover your device near the magnetic surface and it instantly locks securely in place. Its sleek cradle-free design uses high-powered magnets to secure your device where you use them most.

This smartphone car mount allows you to place your device at any angle for convenient viewing. On the road, at the office, at home, everyWHERE.
Security
Secure the MagicMount™ in your 12vlt power socket
MagicPlate™
Install the MagicPlate™ behind your case or battery cover, directly to your rugged case or directly to your device.
*A larger and smaller MagicPlate™ is included
Directly to Device
Behind Battery Cover
In Between Phone & Case
Directly to Case
GPS
iPod*
iPhone
iPad
Smartphones
Tablets
*Does not work with iPod Classic or other hard drive devices. The strong magnetic fields produced by these Neodymium magnets is enough to damage hard drive devices
---
MagicMount™ is safe for Smartphones & Tablets

The high powered neodymium magnets are 100% safe and will not damage your device.
iPhone 6S Plus
iPhone 6S
iPhone 6 Plus
iPhone 6
iPhone 5C
iPhone 5S
iPhone 5
iPhone 4S
Samsung Galaxy S8 / S8 Plus
Samsung Galaxy S7 / S7 Edge
Samsung Galaxy S6 / S6 Edge
Samsung Galaxy S5
Samsung Galaxy S4
Google Pixel
HTC 10
Motorola Moto Z
iPod touch (5th gen)
iPod touch (4th gen)
iPod touch (2nd/3rd gen)
iPod touch (1st gen)