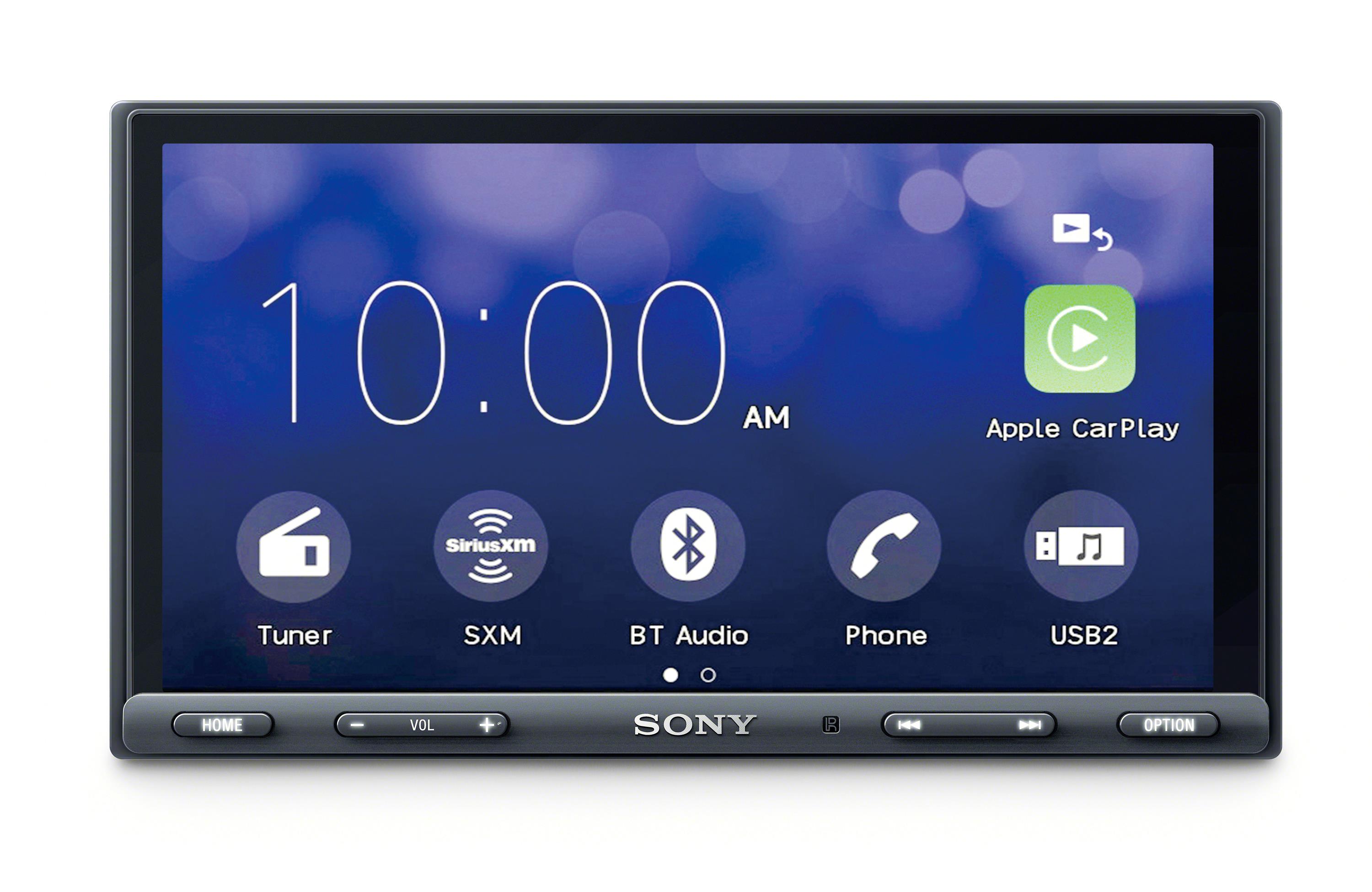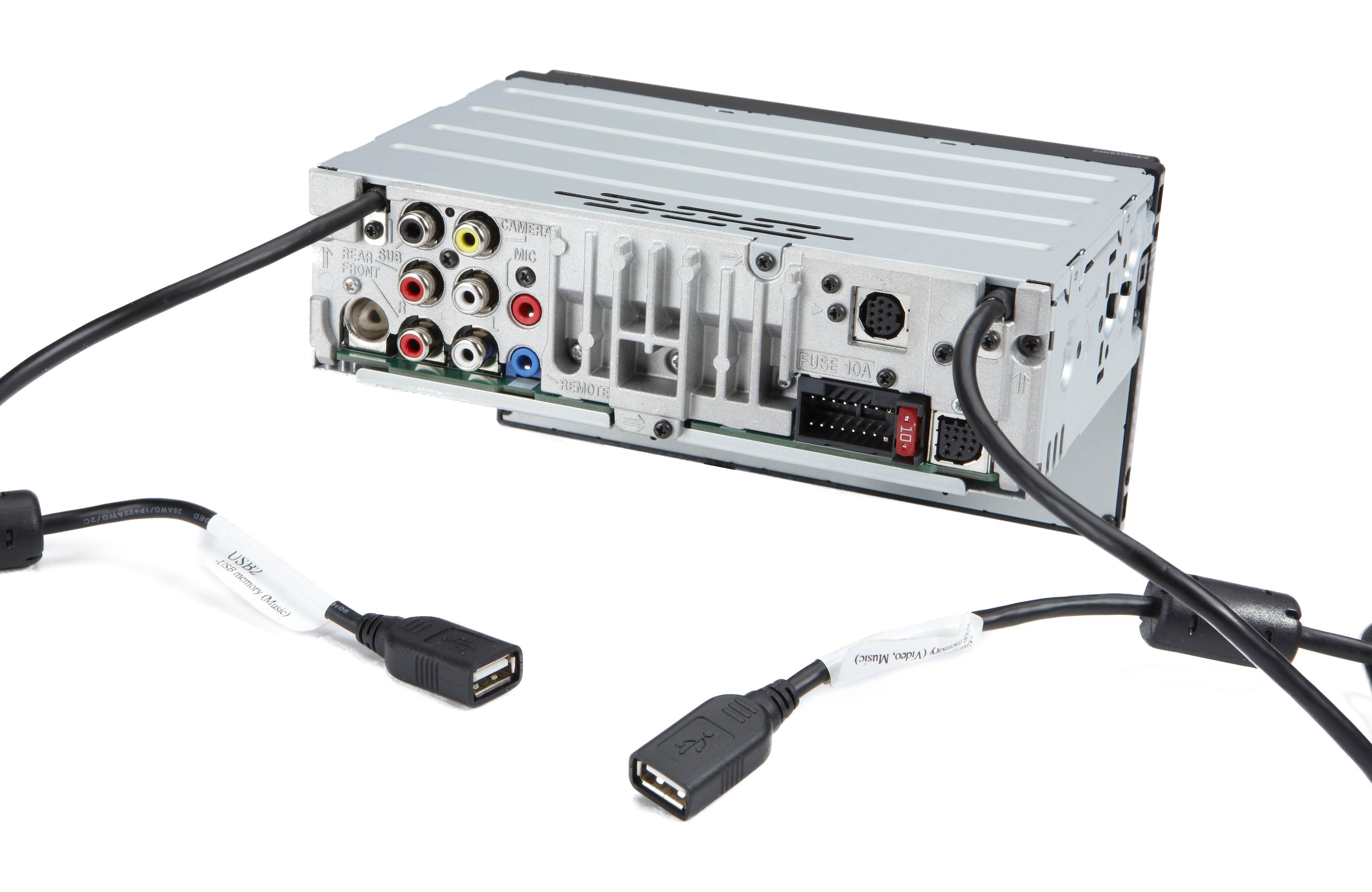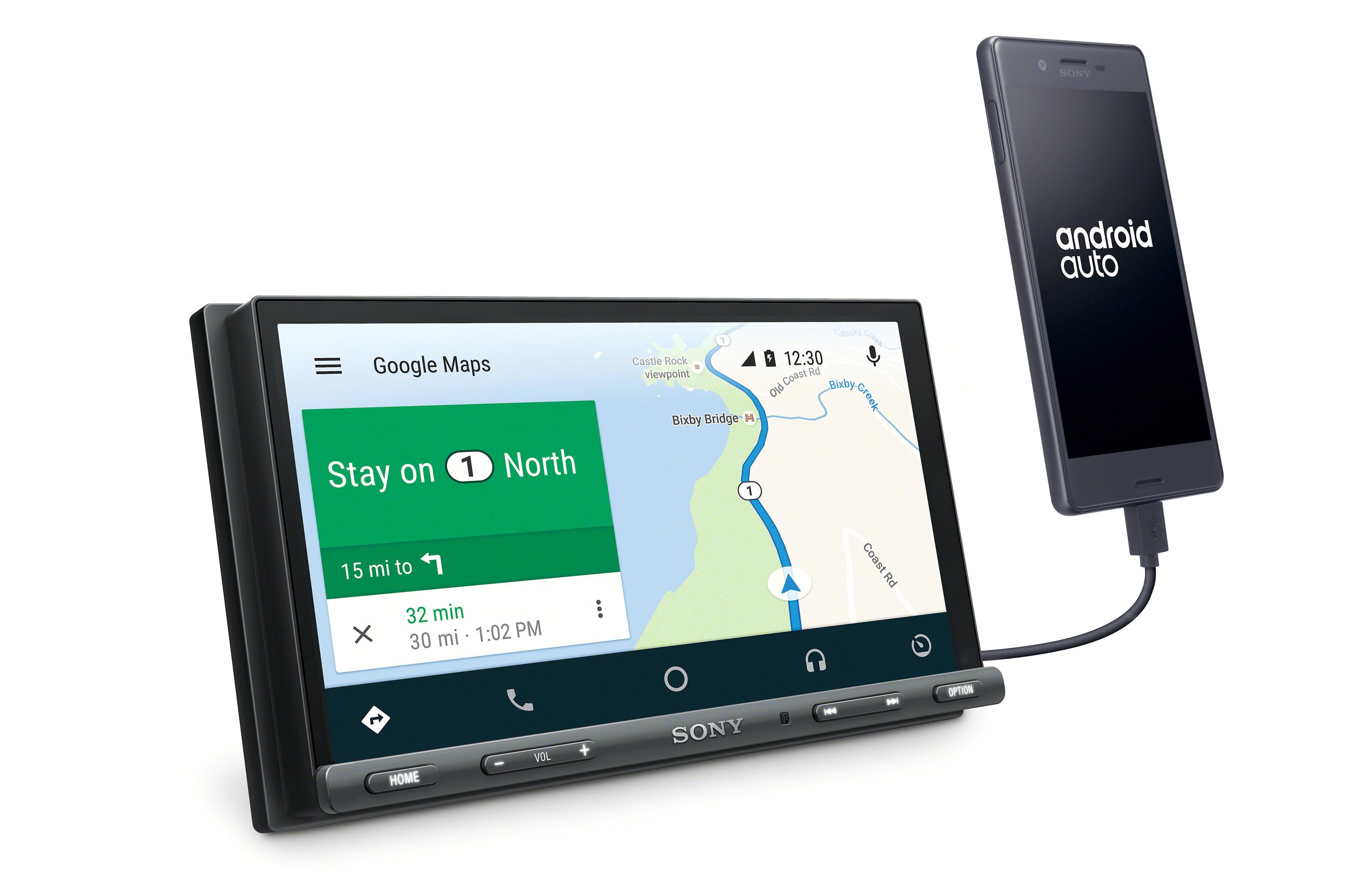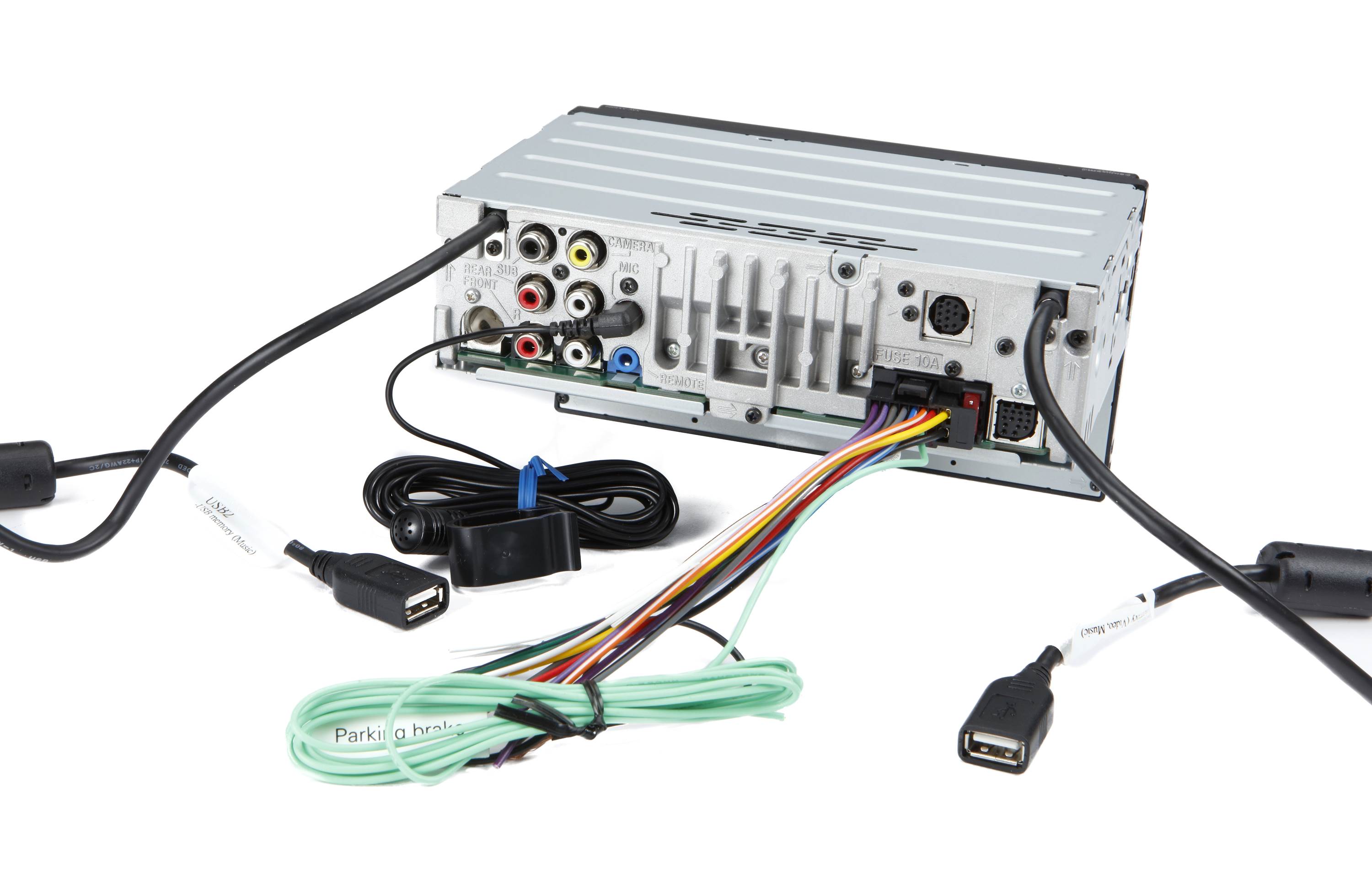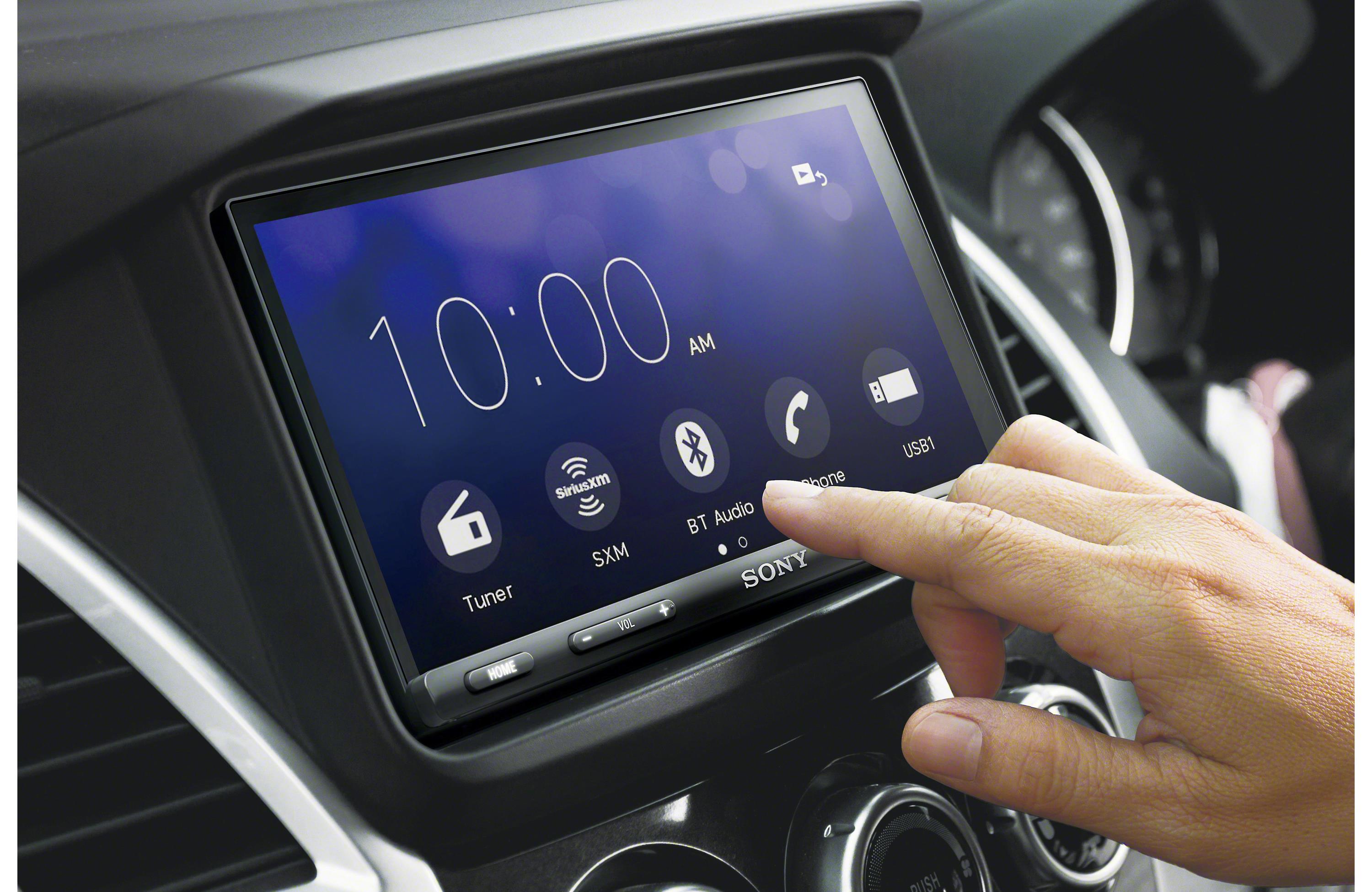 Sony
Sony XAV-AX5000
Sony XAV-AX5000 - Digital multimedia receiver (does not play CDs)
Times have changed
Remember when you only had a radio in your car? How quaint. Smartphones are now the way we roll when we're driving, thanks to car stereos like Sony's XAV-AX5000 digital multimedia receiver. This Sony integrates beautifully with Apple CarPlay® and Android Auto so you can access your media with easy-to-use icons and pages, and even use your voice to make commands so your eyes stay on the road. When you do sneak a peek, you'll be impressed by the clarity and color of Sony's new bezel-less 7" flat mirror LCD display. Sony knows how to build beautiful display screens, and I think this is one of the sharpest ones on the market.
The phone is the key
Apple CarPlay and Android Auto let you access your phone's content with the sound of your voice or the touch of a finger. This stereo's controls behave like your phone's interface, so there's no learning curve. Plug in your Android™ or iPhone®, and you'll get access to your navigation, phone calls, weather, text messages, and of course all your music.
Go wireless with Bluetooth®
Bluetooth enables wireless streaming for music, podcasts, and audiobooks, along with the convenience of hands-free phone calls. This Sony lets you enjoy all the content without plugging in when you get behind the wheel. You can install the included wired microphone close to you, so callers can hear you loud and clear.
digital multimedia receiver with AM/FM tuner
6.95" capacitive touchscreen display on bezel-less panel
works with Apple CarPlay and Android Auto
plays FLAC files on USB drives
Bluetooth hands-free calling and audio streaming
Smartphone Features:
Pandora and Spotify control with iPhone and Android
Audio/Video Features:
plays media from USB memory devices
10-band equalizer with digital time alignment
Dynamic Stage Organizer (DSO) compensates for low speaker positions
subwoofer controls
Expandability:
compatible with SiriusXM satellite radio tuner
inputs: dual rear USB inputs, rear-view camera input
outputs: 5-channel preamp outputs (2-volt front, rear, subwoofer)