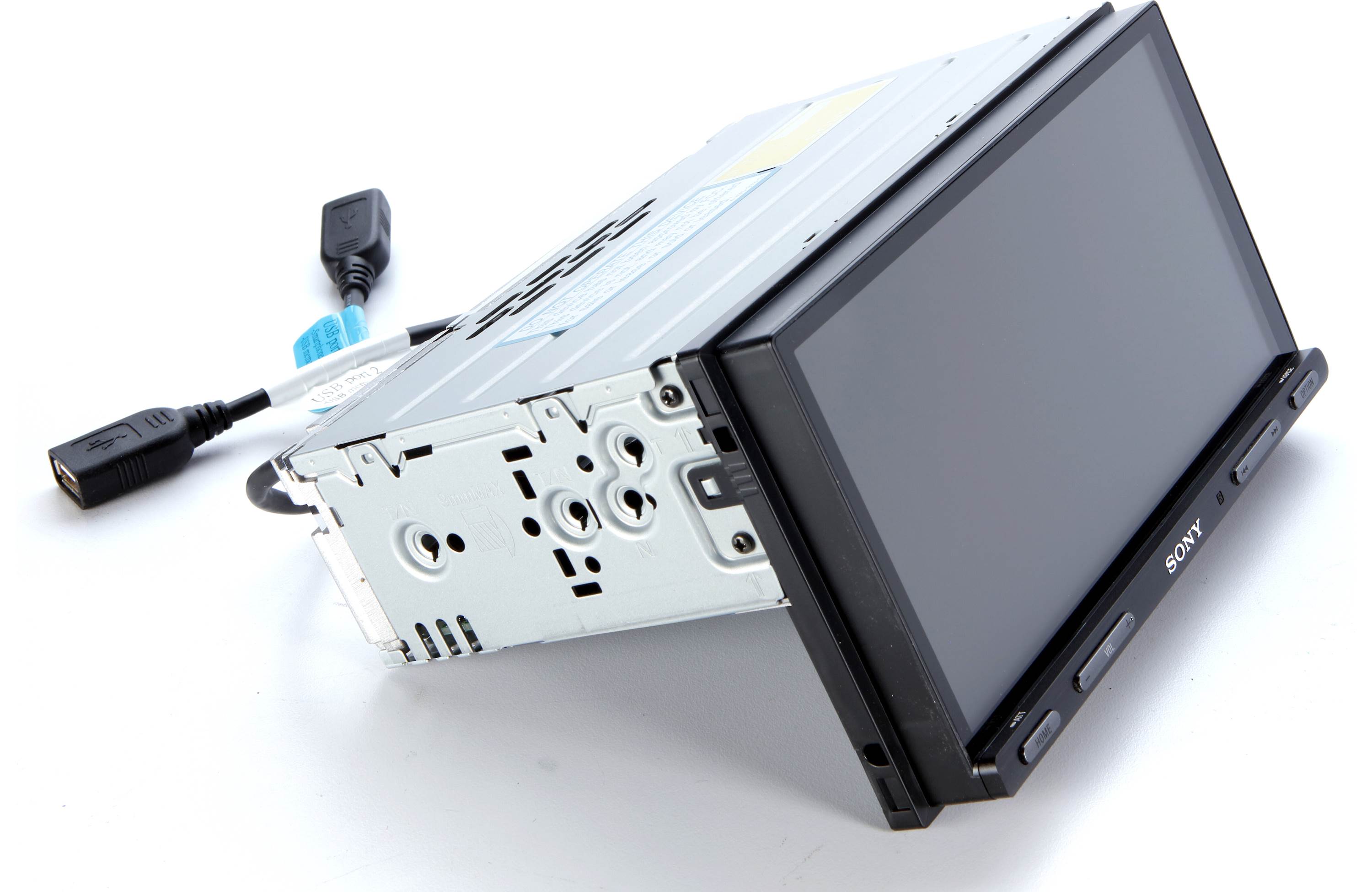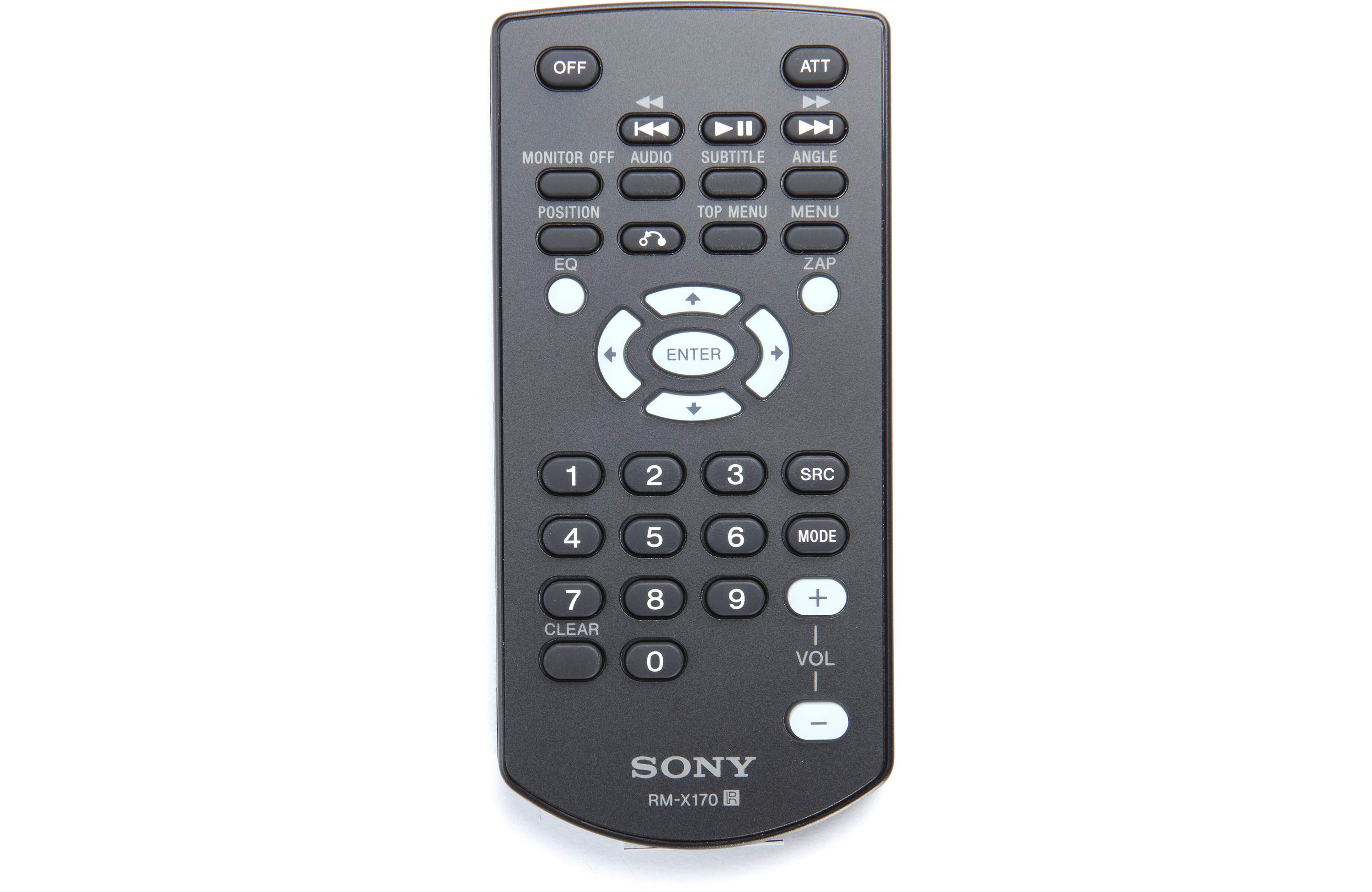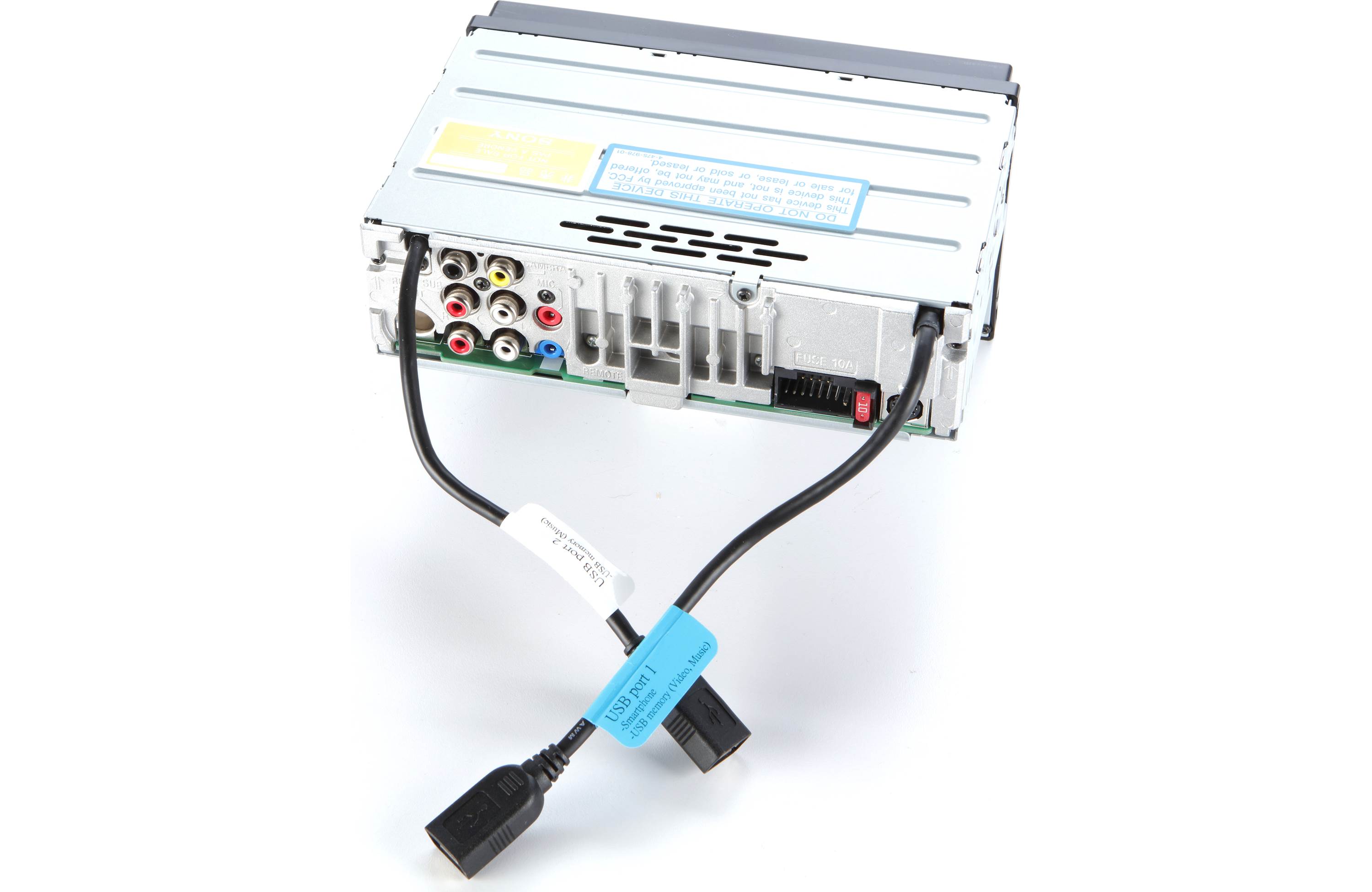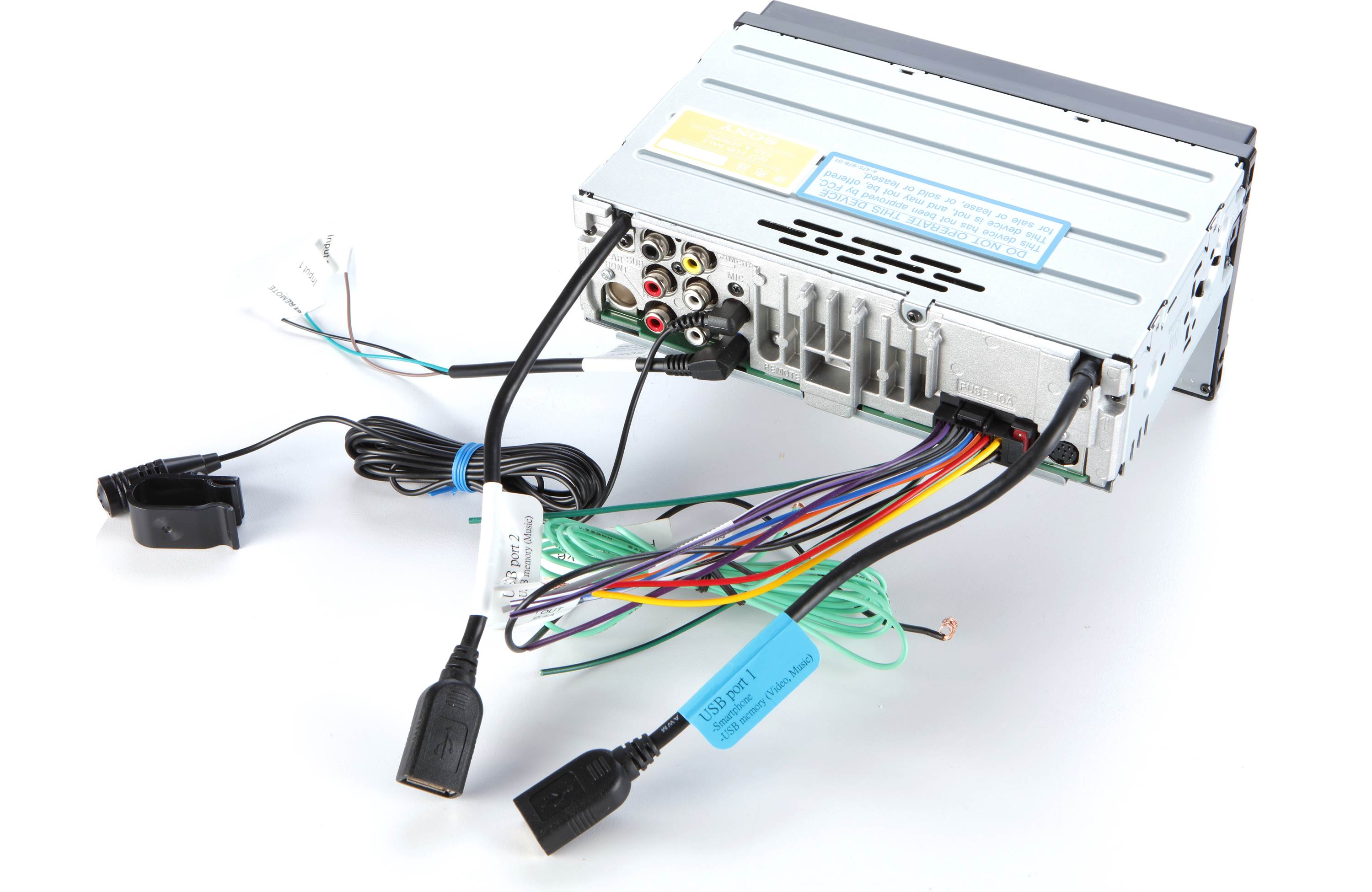 Sony
Sony XAV-AX5500 6.95" Inch Capacitive Touchscreen
Sony XAV-AX5500 - Digital multimedia receiver (does not play CDs)
One serious stereo
Sony packs just about everything you need in a modern stereo into their smartly designed XAV-AX5500 digital multimedia receiver. You'll get a vivid 6.95" capacitive touchscreen as well as handy buttons for quick control, plus a compact chassis that makes installation very convenient. To enhance your in-car smartphone experience, Sony integrates Apple CarPlay® and Android Auto so you can access your essential apps for entertainment, texting, navigation, and more, and even use your voice to make commands so your eyes stay on the road.
Fits in many spots
Since the XAV-AX5500 doesn't have a disc player, it can go into a lot more spaces than a regular radio. The screen is the same size as a typical double-DIN (4" tall) receiver, but the actual chassis is just a single-DIN (2" tall) opening height. And it's shallower than typical stereos, so you can tuck the wiring underneath the chassis to make sliding it into the dash easier.

Easy smartphone integration
Apple CarPlay, Android Auto, and WebLink let you access your phone's content with the sound of your voice or the touch of a finger. This stereo's controls behave like your phone's interface, so there's no learning curve. Plug in your Android™ or iPhone®, and you'll get access to your navigation, phone calls, weather, text messages, and of course all your music.
Dual USB inputs
Sony builds in two USB inputs for keeping your phone charged as well as easy access to files on a flash drive, including FLAC and even a variety of video files. Please note that one input provides select audio functionality while the other provides audio/video functionality.
Easy enhancement
This receiver also offers an impressive array of sound-sculpting controls, including a 10-band graphic equalizer and Dynamic Stage Organizer (DSO) which creates virtual speakers on your dash for better soundstaging. Supporting the soundshaping is the clear and natural sound of Sony's powerful Dynamic Reality Amp 2. The XAV-AX5000 also includes 5-volt front, rear, and subwoofer preamp outputs for when it's time to add amplifiers to your system.
digital multimedia receiver with AM/FM tuner
6.95" capacitive touchscreen display with brushed aluminum key terminal
Bluetooth hands-free calling and audio streaming
wireless remote
works with Apple CarPlay, Android Auto, and WebLink
voice control with Siri and Google Assistant
plays media from USB memory devices (see Details for full capabilities)
10-band equalizer
EXTRA BASS™ for bass enhancement
Dynamic Stage Organizer (DSO) compensates for low speaker positions
subwoofer controls
compatible with SiriusXM satellite radio tuner
inputs: dual rear USB inputs, rear-view camera input
outputs: 5-channel preamp outputs (5-volt front, rear, mono sub)